Low Prices
This is the biggest reason why people from the US and Canada travel to Mexico for dental procedures. Here's the comparison for root canal prices in Mexico City:
Cost of root canal in the US: USD $1,275
Cost of root canal in Canada: CAD $ 1,636
Cost of root canal in Mexico City: USD $247 / CAD $317
So, you can easily save a thousand dollars on your root canal by getting it in Mexico City. Rest assured that this discount doesn't force you to compromise on your health. The main reason why even the top clinics in Mexico are able to offer such great prices is it costs much less to run a clinic there than it does in the US and Canada. You can contact specific clinics to get personalized quotes. We're confident you'll find the cheapest root canals in Mexico City without compromising on quality.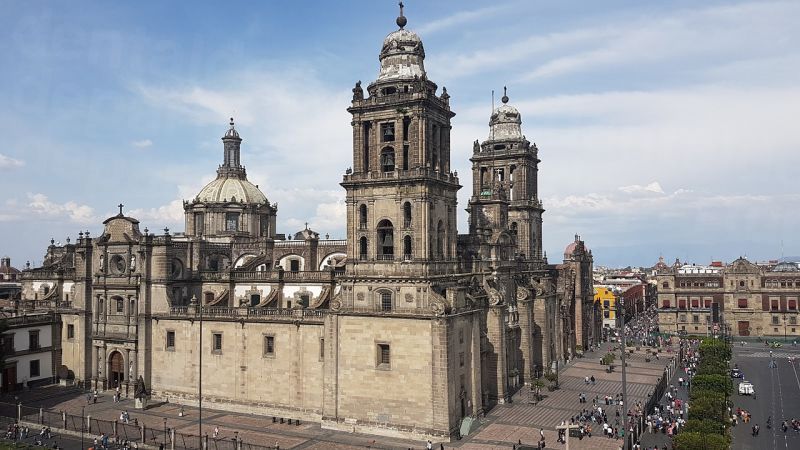 Excellent Clinics
While there might be some clinics in Mexico that aren't up to the mark, there are plenty of excellent ones. And thanks to Dental Departures, you can focus on the former. We go to great lengths to ensure a high standard of clinics is maintained on our database. From conducting background checks to onsite visits to collating real patient reviews, we leave no stone unturned to bring only the best clinics within your reach.
It's just a myth that you have to settle for sub-standard clinics when you opt for dental tourism. The only catch is that you find the right clinic. Here are 3 of the best clinics that you can consider for your root canal:
These are the types of clinics that make you travel worth it. The clinics are run by brilliant dentists and supported by a hospitable staff. They speak English as well so you need not worry about any language barrier.
A Nice Holiday
Let's not forget the tourism part in dental tourism. Built on the ruins of the Aztec capital Tenochtitlan, Mexico City is the most populous city in North America with 8.8 million people, closely followed by New York City with a population of 8.5 million. From the Historic Center of Mexico City to floating gardens of Xochimilco, the city has its fair share of tourist attractions. With around 160 museums, the city has the world's highest concentration of museums. So there's plenty of interesting things to see and do while in Mexico City.
So, as you can see, finding the cheapest root canals in Mexico City is quite a smart move. The savings and travel are totally worth it as you'll be heading home with a nicely done root canal and more money left in your pocket.