Cut those long waiting times and hefty bills by heading to Turkey for dental implants and other affordable treatments.
This brief Dental Departures guide points you in the direction of some of the top clinics in the country - together with prices and other tips for your dental trip abroad.
The Growth of Dental Tourism in Turkey
Long a centre of culture, history, and natural beauty in Europe, Turkey has lately emerged as a top destination for medical and dental tourism, particularly for Brits and Scandanavians. Development in medical technology has a lot to do with this growing trend, but the consistently low prices are definitely a major factor.
Even at the top clinics, implants in Turkey are much more affordable than in major European countries. The same goes for other dental services and treatments as well, such as dentures and orthodontic treatment.
Out of the 40 million who visit the country every year, research shows that around 500,000 of these come to avail the wide range of healthcare services available to international visitors. With Turkey ranking among the top 10 destinations for medical tourism in the world, the country earns over $6 billion in medical tourism revenue every year.
Currently, more than 1,200 hospitals (mostly private) that are locally (and sometimes internationally) certified operate in the country under the supervision of the Turkish Ministry of Health. The most sought-after services include aesthetic treatments, eye surgery, and dental work.
You can find our full list of verified dentist centres across the country here.
Dental Treatments in Turkey
Dental treatments, both cosmetic and non-cosmetic, are in high demand in Turkey. The main reason why people fly here for treatment is the affordability factor; prices are so much lower here compared to other countries on the continent thanks to the overall lower cost of living, as well as lower operating costs.
When it comes to dental implants and related treatments, the average prices in Turkey are as follows:
Bone graft- large (€200)
Bone graft- small (€100)
Sinus lifting (€550)
Standard implant crown with an abutment (€100)
Standard titanium dental implant (€850)
For more extensive mouth restorations using implants, take a look at our Guide to the All-on-4® treatment concept in Turkey.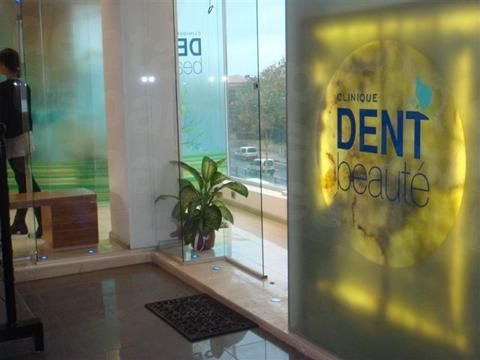 Finding Top Clinics in Turkey
While the healthcare sector is constantly improving, there are still some individuals in the country practising dentistry without proper certification; obviously, this is both dangerous and fraudulent.
That is part of the reason why you should do some research before choosing a clinic. Dental Departures can help in this regard as we have already done all of the necessary background work, including verifying dentist profiles, qualifications and legal backgrounds. We also take note of past patient reviews, ranking each clinic on our site in order of how well they're been rated by past patients.
Some of the most popular clinics in Turkey for dental implants are:
What's Next?
Take a look at our verified clinics above or see our full list of implant dentists in Turkey here.
Once you've found a clinic, book your free appointment through our site or via our Customer Care Team and look forward to saving potentially thousands in Turkey.
Sources:
Luty, J. International tourist arrivals in Turkey 2000-2019. Statista. 3 August 2020. https://www.statista.com/statistics/707699/foreign-tourist-arrivals-in-turkey/
Cost of living in Turkey. Expatistan. 2020. https://www.expatistan.com/cost-of-living/country/turkey
Dental implants. NHS. 28 August 2018. https://www.nhs.uk/live-well/healthy-body/dental-treatments/#dental-implants