No Waiting Period and the Top Prices? Implants in Turkey Both Affordable and Convenient for Dental Tourists
For the longest time, Turkey has been a center of culture, history, and natural beauty in Europe. Lately, however, medical and dental tourism has risen to a great extent in the country. Development in medical technology has a lot to do with the growing trend, but price is definitely a major factor. Even at their top prices, implants in Turkey are much more affordable than in major European countries. The same goes for other dental services and treatments as well.
The Growth of Dental Tourism in Turkey
Research shows that more 500,000 tourists visit the country for healthcare services every year. So much so that many rank Turkey among the top 10 destinations for medical tourism in the world. The numbers speak for themselves as the country earned almost $6 billion in medical tourism revenue in 2015.
Currently, more than 1,200 hospitals (mostly private) that are locally (and sometimes internationally) certified operate in the country under the supervision of Turkish Ministry of Health. The most sought-after services include aesthetic treatments, eye surgery, and dental work.
Dental Treatments in Turkey
Dental treatments, both cosmetic and non-cosmetic are in demand in Turkey. The main reason why people get treated in this country is due to the affordability factor. The prices are much more affordable at Turkish dental clinics as compared to countries in the continent. If we talk about implants, the average prices are as follows:
Bone graft- large (€200)
Bone graft- small (€100)
Sinus lifting (€550)
· Standard implant crown with abutment (€100)
· Standard titanium dental implant (€850)
These affordable prices don't come at the expense of quality! Depending on where you are flying in from, you are getting the same quality of dental treatments for phenomenally lower prices. Over the last couple of years, Turkey has been developing its healthcare sector and growing as a major dental tourism hub for Europeans.
So while locals rarely leave the country for healthcare services, the number of tourists coming here for dental work especially is expected to increase in the coming years. In fact, the Ministry of Health is expecting a 15% rise in the coming year.
Finding Good Clinics in Turkey
While the healthcare sector is constantly improving, there are still some people practicing dentistry without proper certification which is both dangerous and fraudulent. That is why you should do some research before choosing a clinic. The great thing about private clinics in Turkey is that they do not keep you waiting for your appointment. You will also rarely see a patient's appointment being cancelled or rescheduled because of the doctor's availability, or a lack thereof.
Some of the popular clinics in Turkey are:
Necip Albayrak Dental Clinic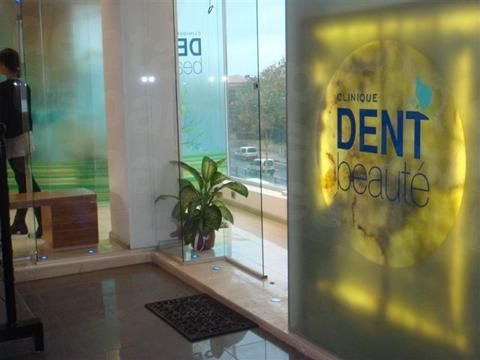 For all these reasons, dental tourism in Turkey is a viable option, even for a procedure as significant as implant surgery. Even at their top prices, implants in Turkey are at least 50% cheaper than your country, perhaps even more depending on the clinic.