Hanoi, the Vietnamese capital, has been dubbed the Paris of the East. From colonial-era buildings to tree fringed boulevards, Hanoi has a lot to offer its tourists. The most captivating of these attractions for dental tourists are the low-cost clinics that deliver world-class dental services.
Dental Crowns Price List
So how much can you save on dental crowns in Hanoi? Here's a comprehensive cost comparison:
Dental Crowns Cost in Australia: AUD $1,505
Dental Crowns Cost in Hanoi (high): AUD $568
Dental Crowns Cost in Hanoi (low): AUD $78
Dental Crowns Cost in Hanoi (average): AUD $324
Percentage Savings: 79%
Dental Crowns Cost in New Zealand: NZD $1,545
Dental Crowns Cost in Hanoi (high): NZD $593
Dental Crowns Cost in Hanoi (low): NZD $81
Dental Crowns Cost in Hanoi (average): NZD $339
Percentage Savings: 79%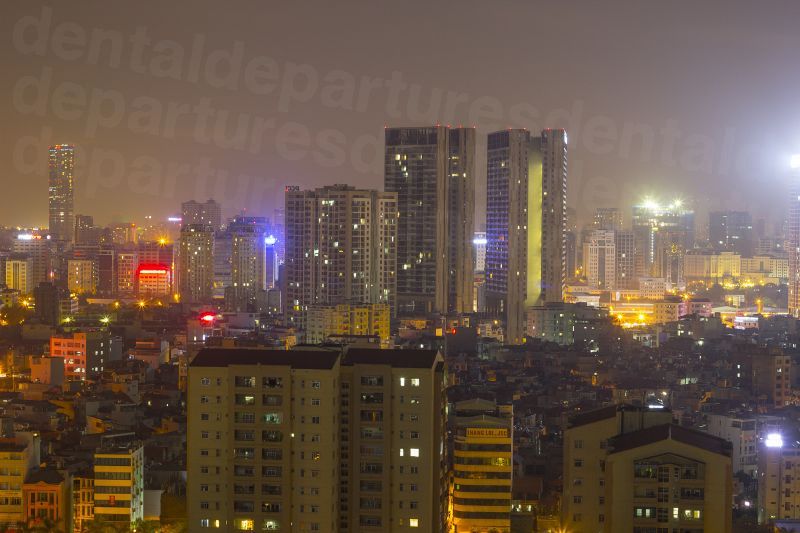 These are excellent savings and you can easily set aside money for a little vacation in Hanoi. The world is getting smaller; gone are the times when the best medical technology was limited to a few western countries. Today you can find state-of-the-art dental facilities across the world.
Save Money Without Jeopardizing Your Health
The primary reason why the prices are so low has nothing to do with lower standard of care, as some skeptics might argue. No, the prices are much lower because in Vietnam it costs significantly less to operate a dental practice as compared to say, in Australia or New Zealand.
Moreover, the cost of living in this part of the world is also much lower than Down Under. So even the most renowned dentists in this region can maintain a nice lifestyle without charging as the dentists in the the land Down Under. So rest assured you are not compromising on your health or safety if you set out to find the best dental crowns in Hanoi.
The Best Dental Clinics in Hanoi
While there are many dental clinics in Hanoi, you need to find the best ones. Only then can you really benefit from the cost savings. Here are five of the top clinics that you should consider:
Getting your dental crowns usually require two visits to the dentist. You can expect the process to be spread across three to four days. First, a temporary crown will be fitted and then later a custom-made permanent one will be fixed.
You can easily get multiple quotes from the different clinics for easy comparison. You can enjoy the best of both cost and quality once you find the right clinic providing the best dental crowns Hanoi clinics have to offer.