What's the main obstacle that prevents most people from undergoing an all on 4? Cost! Australia has seen dental charges spiral in recent years, making it virtually impossible for many patients to afford this ground-breaking surgery. But, fear not, there is a solution at hand that is both effective and affordable!
The Rise And Rise of Dental Tourism
Due to the rising costs of dental treatments domestically, many Australians have been forced to look for alternative ways to have their essential dental care carried out. Thousands have already discovered the massive savings that can be had by undergoing treatment overseas, especially in Bali and Thailand.
With custom-built facilities bristling with the latest dental technologies, and internationally-trained dental experts utilizing the latest techniques and procedures, the only thing lacking from your dental treatment will be the price.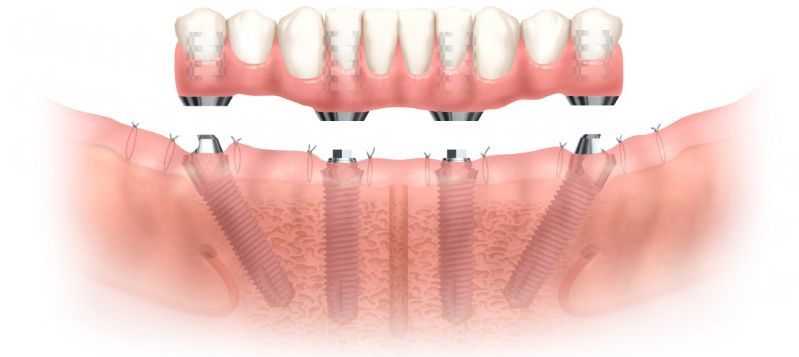 How Much Can I Save by Having an All-on-4's Procedure Abroad?
Having All-on-4's fitted is a complex, and expensive, undertaking. With the cost of the procedure running into tens of thousands, many Australians simply can't afford to have the treatment. To solve the problem of broken or missing teeth, most have to settle for a cheaper, less effective solution such as dentures.
Travelling abroad gives those patients an affordable opportunity to have the All-on-4 surgery. Check out the price comparisons below to see how much you could save by undergoing the treatment overseas:
Australia Overseas Cash %age
Cost (AUD) Cost (AUD) Saving Saving
How Can I be Sure of Getting The Best Treatment Possible?
When undergoing an All-on-4 procedure , it's vitally important to ensure that you choose a reputable dental surgeon and quality facility for your treatment. Researching this information can be both time-consuming and frustrating. That's why, here at Dental Departures, we've taken the time to collate all of this data and make it available for you to peruse at your convenience.
We've compiled listings of quality-checked All-on-4 clinics and surgeons throughout the world. Background checks have been carried out on all the entries in our listings to ensure the legitimacy of their qualifications and any professional memberships with associations such as the International Congress of Oral Implantologists (ICOI) .
We've put all of this information together, along with photographs from site visits and reviews from actual patients who have undergone treatment. There are also travel directions, opening hours and price lists to help you make a decision.
How Do I Arrange an Appointment?
The simplest and safest way is through Dental Departures. We can assist you with all your arrangements, including travel, accommodation and even additional medical insurance through a number of independent insurance providers. And, by booking through us, you can be certain that you'll pay the lowest rate possible for your treatment thanks to our best price guarantee .
Contact our Customer Care Team today to find out the total All on 4 cost. Australia may be too pricey but, thanks to dental tourism, an affordable solution awaits you!