Thousands of people from Australia and New Zealand fly out to the Far East for affordable dental treatments.
In 2007, some 4.3 million tourists visited Vietnam, 3 million of which visited Ho Chi Minh City. These tourists include dental tourists who want to escape the expensive dental care back home. The city has numerous elegant boulevards as well as historic French colonial buildings; you can easily combine your dental treatment and a nice holiday in this historic city.
Let's take a closer look at how you can find the best affordable dentists in Ho Chi Minh City.
Read Authentic Reviews
One of the most effective ways of finding cheap dentists in Ho Chi Minh City is to read reliable reviews. An excellent source for such reviews is Dental Departures. This is a large and well-maintained website offering invaluable information on the top dental clinics across the world. All the best dentists working in the top dental tourism destinations can be found via this website. You don't have to rely on the websites of the clinics themselves.
You need reliable, third-party reviews including those from previous patients. You can easily find these on Dental Departures.
Look at Before and After Pictures
Another excellent way to judge the quality of cheap dentists in Ho Chi Minh City is by looking at the before and after shots of their work. This will help you set realistic expectations from your dental procedure, like dental implants or veneers.
Anyone can say they're the best, but the pictures will give you a really good idea of the capabilities of the dental clinics you're considering.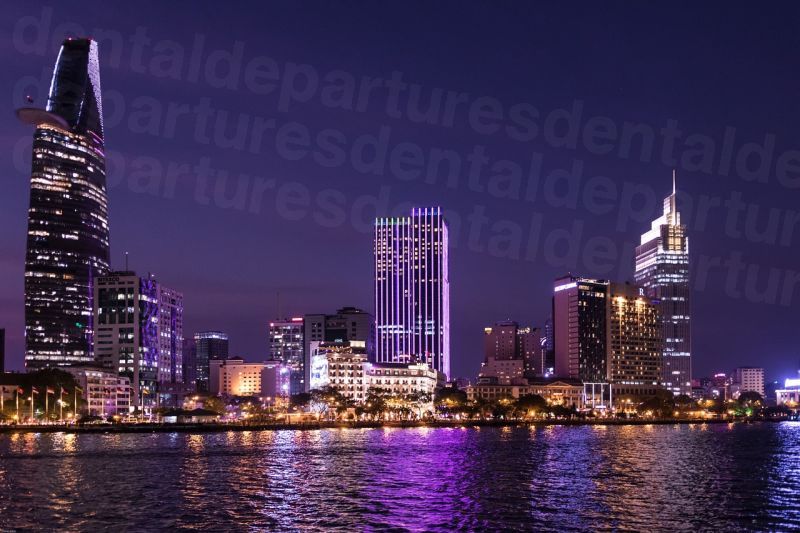 Talk to Previous Dental Tourists
This can be done both online and in person. Don't be afraid to ask around; you might know someone who already has been a dental tourist, maybe even to Vietnam. By talking to them you will get some invaluable advice.
They can give you some practical tips and discuss potential problems and how to best overcome them. Overall, your conversation with them will make your dental holiday much simpler and worth your time.
Check Out These Clinics
To make things further simpler for you, here's a list of the top clinics in this historic Vietnamese city:
Rose Dental Clinic

Elite Dental Vietnam

Dr. Hung & Associates Dental Center

Vinh An Dental Clinic

Serenity International Dental Clinic Ho Chi Minh City Branch
How Much Can I Save?
You can compare their individual prices at Dental Departures for different dental treatments. In any case, you'll be enjoying amazing savings. Here's a quick cost comparison:
Restorations with Four Implants Cost Savings – 69%
Cost in Australia: AUD $ 33,910
Cost in New Zealand: NZD $ 34,841
Cost in Vietnam: AUD $10,491 and NZD $10,961 respectively
Root Canal Cost Savings – 91%:
Root Canal Cost in Australia: AUD $ 1,660
Root Canal Cost in New Zealand: NZD $ 1,706
Root Canal Cost in Vietnam: AUD $157 and NZD $164 respectively
Dental Implants Cost Savings – 71%:
Dental Implants Cost in Australia: AUD $ 5,098
Dental Implants Cost in New Zealand: NZD $ 5,238
Dental Implants Cost in Vietnam: AUD $1,506 and NZD $1,578 respectively
What's Next?
Feel free to do a little research and follow the advice above. Finding cheap dentists in Ho Chi Minh City isn't too difficult now – and our Customer Care Team are always at hand to help you out.