Last fact-checked: 14 February 2020
Get a free quote from Dental Departures for dental implants in Vietnam. You can save at least 70% on the cost of dental implants throughout this beautiful country with our quality-checked clinics.
Vietnam has long been one of Southeast Asia's most popular spots for both holiday-makers and adventure-seekers. Look back at its history and you can see influences of Chinese, French and American occupation in the county's buildings, culture and cuisine. Vietnam's cityscapes and landscapes are just as varied as its culture–from the frantic pace of cities like Hanoi and Ho Chi Minh to the laidback lifestyle of old towns like Hoi An–all fringed with picture-postcard coastlines and remarkable rolling hills blanketed by lush green rice paddies inland.
Should I Get Dental Implants in Vietnam?
Dental implants are perhaps the best way of replacing missing teeth. They look, feel and act exactly like real teeth (only you will know they aren't) and have been shown to improve patients' quality of life. While so-called ' teeth-in-a-day ' implants are an option for some, most people usually need to make a couple of trips abroad for each of stage the procedure. This is something you should consider if you are thinking about having dental implants as a dental tourist.
As far as the standards of dental care in the country–providing you choose a background-checked dentist such as any of those listed on Dental Departures–you shouldn't notice any difference in the expertise and professionalism compared to that at home. Many Vietnamese specialists are likely to be members of recognized professional bodies, such as the International Congress of Oral Implantologists.
We vet all of our listed dentists in Vietnam to ensure they provide the same level of skills and services we would expect from a dentist at home. This includes legal and criminal checks, as well as dentist qualifications. We also conduct clinic visits and collect testimonials from their patients. Only when we are happy with our checks is a dental clinic listed on our website.
Dental tourism in Vietnam is a growing industry; dentists who treat foreign patients recognize that they need to prove their expertise and trustworthiness in order to thrive against the competition, especially when standards in counties like the US, Australia and New Zealand are being used as the now-redefined the benchmark. Many are keen to demonstrate this by becoming members of internationally-recognized professional organizations, such as the International Congress of Oral Implantologists, or Western ones, such as the American Dental Association.
How Long Does the Dental Implants Procedure Take?
For most people, two trips will be needed for dental implants in Vietnam. The dental implant is placed inside the jaw bone, and if the bone has been damaged by gum disease, a bone graft procedure will need to be done to rebuild the jaw in order to hold the implant.
The dental implant itself is made up of three parts–the implant (which is inserted into the jaw bone), the abutment (which is fitted into the implant and provides the mechanism to which the replacement tooth (crown) is attached), and the crown.
The implant is fitted in one visit. An incision is made along the gum and a small hole painlessly drilled into the jawbone. The implant is then inserted and the gum stitched over. This is then left to heal for three to six months. During this time, the implant fuses with the bone in a process called osseointegration, which provides a strong root for your crown to be attached.
Your next trip will entail the abutment and crown being placed. This is a simple matter of opening up the gum and placing the abutment and crown.
Each visit requires you to be in the country for at least a couple of days so that your dentist can check everything is healing and there is no sign of infection.
What Is the Cost of Dental Implants in Vietnam Compared to Australia or New Zealand?
Dental implants are usually made of titanium and the average cost of a titanium dental implant (including the abutment and standard crown) in Australia is around AUD $5,000. In Vietnam, the average price is only $1,300 – for exactly the same graded and branded materials.
Our past patients give high marks to:
● Rose Dental Clinic (Ho Chi Minh City)
● Serenity International Dental Clinic (Hanoi)
● Hai Phong Smile Dental Clinic (Hai Phong)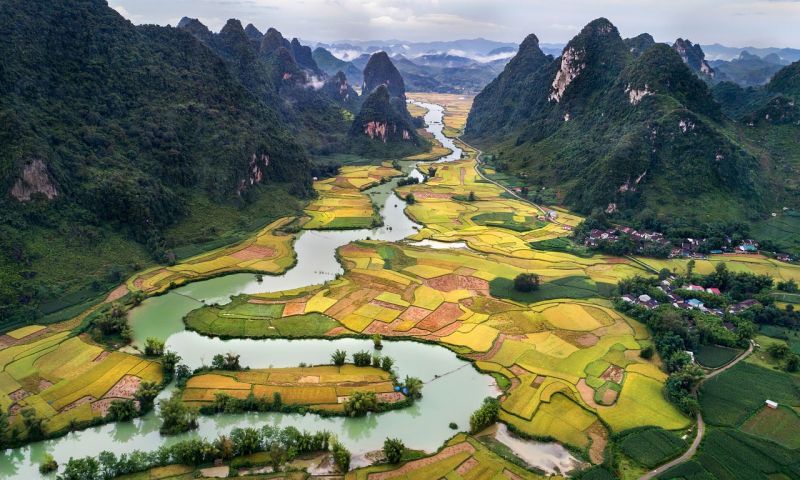 How Do I Book Implants in Vietnam?
Our Customer Care Team is available round-the-clock to facilitate every step of the booking process. Phone us for free, book online, email or use online chat. Check out our website to find a dentist, compare prices, read reviews and review clinic photos. We also guarantee the best prices for dental implants in Vietnam.
Sources:
Dugas, Natalie N. DDS; Lawrence, Herenia P. DDS, MSc, Ph.D.; Teplitsky, Paul, DMD, MS; Shimon Friedman, DMD. Quality of Life and Satisfaction Outcomes of Endodontic Treatment https://www.jendodon.com/article/S0099-2399(05)60776-5/fulltext" target="_blank
Alberto, Pamela L. Implant Dentistry. Colgate Oral Care Center. Website accessed: 05 March 2019. https://www.colgate.com/en-us/oral-health/cosmetic-dentistry/implants/implant-dentistry-1013" target="_blank
International Congress of Oral Implantologists http://www.icoi.org/" target="_blank
Vietnam's Emergence as a Global Leader in Dental Tourism. Saigoneer. 19 November 2018. https://saigoneer.com/explore/sponsored-listings/14922-vietnam%E2%80%99s-emergence-as-a-global-leader-in-dental-tourism" target="_blank
10 of the best things to do in Vietnam. Wanderlust. 18 April 2018. https://www.wanderlust.co.uk/content/top-10-things-to-do-in-vietnam/" target="_blank
Fava, Philip L. II, DMD, MDSc. Dental Implants: How They Work & What They Are Made Of. Tooth Wisdom. Website accessed: 4 March 2019. https://www.toothwisdom.org/a-z/article/dental-implants-are-not-created-equal/" target="_blank