Are you looking for high quality, affordable treatments in Vietnam? Dental prices in this Asian city are lower compared to Australia, New Zealand, UK, and other countries. Keep reading and know more about the low-priced dental services in Vietnam.
What kind of dental services are offered by clinics in Vietnam?
The dental services offered in your home country are also available in Vietnam. Clinics in Vietnam helps international patients achieve optimal oral health through a variety of treatments.
They cover a variety of dental services that range from preventive care such as oral exams, teeth cleaning, and fillings to specialized treatments that include orthodontics, root canal treatment, Restorative treatments, cosmetic dentistry, and oral surgery.
Specialists in orthodontics correct bite problems using braces and clear aligners that straighten the teeth.

Badly decayed teeth are repaired with root canal treatment.
Specialists in restorative treatments and cosmetic dentistry improve patients' smiles using various options such as dental crowns, veneers, bridges, and dentures.

Oral surgery, such as full mouth restorations on four dental implants, as well as bone graft surgery, can also be found in Vietnam.
Keep reading to find out how much you can save in Vietnam with Dental Departures.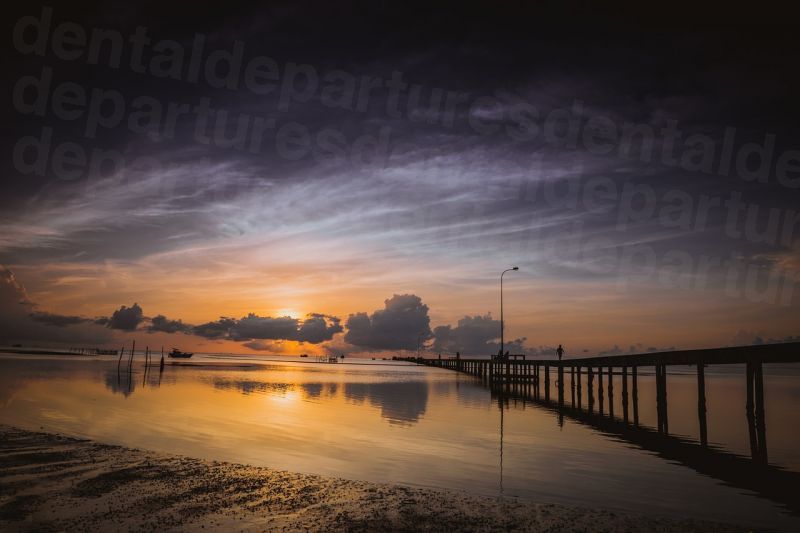 What's the price of dental treatments in Vietnam?
Vietnam dental prices are incredibly low compared to Australia, New Zealand, the UK, and other countries. If you look at the cost of dental services offered by clinics like Rose Dental Clinic, Serenity International Dental Clinic (Hanoi) and Elite Dental Vietnam, you'll notice that they offer high quality treatments at affordable prices.
To give you an idea, here's the estimated cost of dental services in Vietnam:
Laser Teeth Whitening:
Price of laser teeth whitening in Vietnam: AUD $292 (NZD $313; UK £172)
Compared to the price of laser teeth whitening in other countries: AUD $657 (NZD $705; UK £387)
Dental Crowns
Price of dental crowns in Vietnam: AUD $398 (NZD $427; UK £234)
Compared to the price of dental crowns in other countries: AUD $1,591 (NZD $1,707; UK £937)
Dental Implants
Price of dental implants in Vietnam: AUD $2,121 (NZD $2,275; UK £1,249)
Compared to the price of dental implants in other countries: AUD $5,170 (NZD $5,546; UK £3,045)
[Note: these are estimated prices calculated at the time of writing. Please see our clinic listings for up-to-date prices.]
What about the qualifications of the dentists?
Dentists in Vietnam have the same qualifications as their western counterparts. Clinics like Elite Dental Vietnam and Dr. Hung & Associates Dental Center are certified by local and international institutions. As members of respected organizations such as the International Congress of Oral Implantologists (ICOI), the American Academy of Implant Dentistry, and the Academy of Dentistry International, they comply with global standards.
With the use of advanced technology such as digital x-rays and lasers, they provide safe and fast solutions to various dental issues. Some clinics in Vietnam are equipped with in-house laboratories that can produce dental restorations in just one day.
Getting Started
Find high-quality oral care in Vietnam with Dental Departures. Dental prices are low, compared to your home country, so book an appointment with Dental Departures via our Customer Care Team today.