The overall safety of dental care in Cancun, Mexico is high, but that doesn't stop the occasional horror story popping up online; of course, the millions of successful procedures carried out here without a glitch aren't exactly newsworthy.
Behind almost all horror stories, there is generally a reason. For instance, the dentist may not have been fully licensed; may have not have undergone the necessary specialist training; or may have been hiding past negative reviews by adopting a false name.
That's why it pays to use a reputable booking platform, like Dental Departures, as we carry out our own independent checks and verification processes for every Cancun dentist listed on our site.
Here's why getting dental implants in Cancun is safe - when booking through Dental Departures.
1. Excellent Dental Training in Cancun
All of the dentists we work with hold full dental surgeon degrees (at the very minimum), while specialist implantologists at many of our clinics have gone onto complete diplomas and additional degrees focusing on oral surgery and implant-based teeth replacements.
This restorative treatment involves the placement of dental artificial tooth roots into the jawbone with crowns or dentures on top. With the use of hi-tech equipment, implantologists, often working with other specialists, accurately place the implants into your jawbone.
While certification is not mandatory, most reputable dentists do have certification with the Mexican Dental Association, with many also opting to have certification with the American Dental Association. For dental implants, under affiliation to look out for is with the International Congress of Implantologists. Such boards ensure that their members undergo continuous training, with re-certification every five years.
The Dental Departures site allows you to see dentist profiles, including their qualifications and memberships, all of which you can review before booking.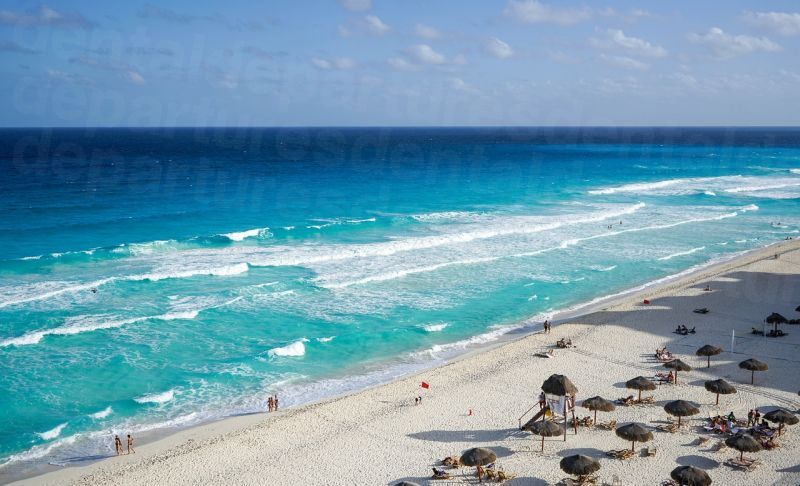 2. You Can Expect Modern Clinics with the Latest Dental Technology
The facilities listed on our site equipped with state-of-the-art technology such as 3D Cone Beam Computed Tomography (CBCT), dental implant imagery systems, digital dental radiography and computer-aided design/computer-aided manufacturing (CAD/CAM) equipment.
CBCT is used in creating a treatment plan for dental implants. The replacement teeth are processed in modern laboratories with CAD/CAM that quickly produce restorations such as crowns.
For more complex implant-based mouth restorations, the design and manufacture of custom-made dental prostheses may be outsourced, for the patient to return between four and six months later.
3. Strict Sterilization Standards
Clinics in Cancun are committed to providing safe and effective treatment. They comply with strict sterilization protocols based on international standards, such as those of the ISO.
We also visit all of our clinics before they are listed on our site to see what procedures are in place. Our hygiene checklists follow the same criteria as OSAP, with basic hygiene being of considerable importance in our hygiene safety assessments.
What's Next?
Find out more about the safety of dentistry in Mexico, and learn more about traveling to Cancun for dental care here.
Browse our Cancun-based implant clinics and book online to get the best prices available. For more information, feel free to reach out to our Customer Care Team, at no charge to you.
Sources:
Dental Cone-beam Computed Tomography. FDA. 28 September 2020. https://www.fda.gov/radiation-emitting-products/medical-x-ray-imaging/dental-cone-beam-computed-tomography
Digital Dental Radiography: Zooming in on the Future of Dental Imaging. Consumer Guide to Dentistry. Website accessed: 21 January 2021. https://www.yourdentistryguide.com/digital-radiograph
International Congress of Oral Implantologists. Website accessed: 22 January 2021. https://www.icoi.org/
Singhal MK, Pandey B, Agarwal A, et al. Customized Implant Full-Mouth Rehabilitation: A Biomechanical Depiction. Contemp Clin Dent. 2018;9(3):488-493. doi:10.4103/ccd.ccd_121_18. https://www.ncbi.nlm.nih.gov/pmc/articles/PMC6104362/
ISO 9001:2015 - Quality management systems — Requirements. International Standardization Organization. Website accessed: 22 January 2021. https://www.iso.org/standard/62085.html