Last fact-checked: 29 January 2021
Bring your smile back with the All-on-4® treatment concept in Ubud, Bali.
Provided by Nobel Biocare®, this dental implant procedure may be suitable even if you have bone loss in your jaw. Plus, it will cost a fraction of the price you'll pay at home.
Why Ubud, Bali?
Beautiful scenery and rich culture, coupled with the kindness and hospitality of the Balinese people, have attracted tourists from around the globe for decades. Some foreigners even settle here because they love the culture, scenery, and people, with the Ubud area famous for its stunning, historic temples against the backdrop of thousands of lush green rice paddies.
The Balinese are naturally friendly and caring; if you are considering a complex treatment such as the All-on-4® treatment concept, you will be in good hands here.
Of course, the main reason patients travel abroad for dental care is the price, with dentists in Ubud offering the chance to make savings of up to 70%.
What Is the All-on-4® Treatment Concept?
This innovative treatment developed by Dr. Paulo Malo replaces all your upper or lower teeth using four implants. The implant posts act as artificial tooth roots and are surgically embedded into the jawbone at a 45-degree angle, rather than the 90-degree angle for traditional implants. This increases bone-to-implant contact, making the implant more stable.
This technique reduces treatment time and may eliminate the need for additional procedures, such as bone grafts.
It's an option for edentulous (toothless) patients who have lost their teeth due to any number of reasons, including gum disease, tooth decay or injury.
You can replace the teeth in your upper jaw, lower jaw or both; it should be noted that if you have any teeth remaining in the jaw in which the four implants are to be inserted, you can have them all extracted first during the same session of surgery.
What Are the Other Benefits of the All-on-4® Treatment Concept?
The procedure can restore your facial features, improve your quality of life and has a shorter treatment time compared to other procedures. The replacement teeth restore your facial features by filling the gaps left by your missing teeth.
With your newly restored mouth, you can smile, talk and eat with much more confidence, with function increasing to 90%.
Since the implants are placed at an angle, it may eliminate the need for additional procedures like bone grafts if you do suffer from bone loss—and there is evidence that implants can, in fact, help to prevent bone loss.
Unlike the traditional implant procedures, the surgery for this technique is carried out in just one session. This includes teeth extractions, implant insertion and attachment of the temporary teeth—a huge benefit to patients, and particularly those who are dental-phobic, as they don't have to travel back and forth multiple times.
What's the Process Involved in the Treatment?
Having this treatment carried out in Ubud, Bali involves consultation, examination, treatment planning, surgery, and placement of permanent teeth. During the consultation, a comprehensive examination of your teeth, mouth and jaw will be performed, including a review of your oral and medical health status.
With the use of sophisticated equipment (specifically, 3D/CT scanning), the dentist can optimally plan and place the implant posts into your jawbone. The 3D scans produce complete, accurate, and visual images that are necessary for both the treatment planning and surgery stages.
Once everything is set, the dentist will insert the artificial tooth roots into your jawbone with the replacement teeth (immediate loading denture) affixed on top.
Note: After surgery, the implants will take three to six months to fuse with the jawbone (a process called osseointegration), while the gums and fixed prosthesis should also be protected. Thus, patients are advised to follow a diet of semi-solid/soft food during this time.
With proper care, which amounts to no more than brushing twice a day, flossing and seeing your dentist for regular check-ups, your newly restored teeth can last for a lifetime.
Why Is Having This Treatment in Ubud a Good Option?
Dentists providing this full-arch rehabilitation in Ubud offer excellent patient care while delivering impressive results. You'll feel comfortable undergoing treatment knowing you're in good hands.
Along with the use of state-of-the-art technologies, like 3D scans and digital x-rays, the dentists deliver exceptional services and use high-quality materials in restoring your teeth. They are highly-skilled, and members of organizations like the International Congress of Oral Implantologists, complying with global standards.
Best of all, you'll have the chance to enjoy a memorable holiday in luxurious surroundings while on the beautiful island of Bali—the perfect distraction from the dentist's chair. Check out historic sites, discover the island's temples, enjoy incredible scenery, savor the cuisine and get in touch with your spiritual side.
For a procedure like this, it is recommended to schedule any of your more vigorous holiday activities before having the implants inserted. As an invasive procedure, you'll want to take things relatively easy afterward and use any remaining time in Ubud to recover from your treatment in chill surroundings.
How Much Does the All-on-4® Treatment Concept Cost in Ubud?
Dental prices in Ubud are significantly lower than the prices at home—and if you book with Dental Departures, our Best Price Guarantee always ensures you never pay more than you should.
| | | | | | |
| --- | --- | --- | --- | --- | --- |
| | AUS $ | NZ $ | UK £ | EURO € | US $ |
| Price–at home | 27,700 | 29,000 | 15,500 | 17,400 | 20,000 |
| Pric–Ubud | 11,000 | 12,000 | 5,400 | 6,500 | 7,000 |
[Please note that these are estimates at the time of writing. Please check the Dental Departures' clinics for the latest cost comparisons.]
How Can I Be Sure I am Selecting a Trustworthy Dentist in Ubud?
It's wise you ask this question, particularly when undergoing a complex procedure like the All-on-4® treatment concept. For the dentists who have the training, knowledge and skills to carry out the procedure (i.e. those listed on Dental Departures), performing mouth restorations like this comes as second nature. Any trustworthy dentist will be more than happy to answer any questions you have—and if they aren't, you should be crossing them off your shortlist.
Dental Departures makes this process much easier. All our dentists in Ubud have been verified and we have confirmed their qualifications and professional memberships.
Our background checks include onsite visits, legal/criminal checks and collation of verified patient reviews. We publish information on our site pertaining to each clinic, with clinic photos, prices and location maps giving you all the information you need to make an informed choice.
Take a look at some of the popular clinics in Ubud for the All-on-4® treatment concept: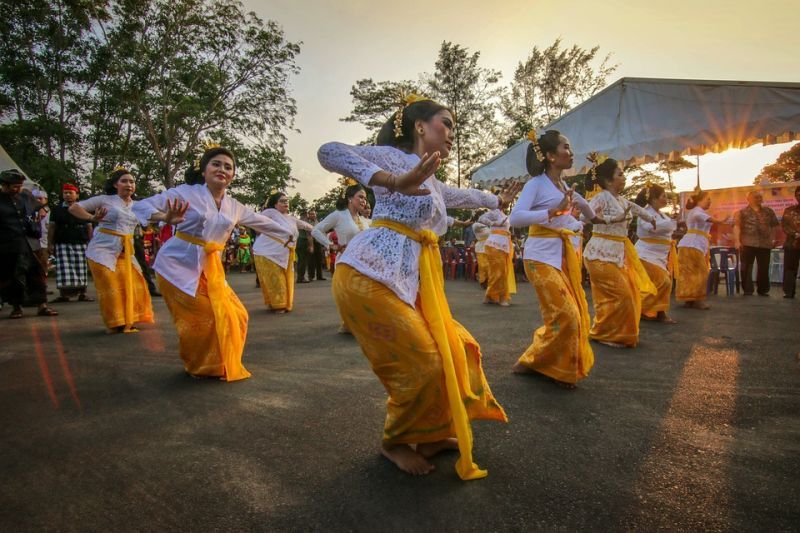 How Do I Book an Appointment for in Ubud?
Browse our listings, book directly online or contact our Customer Care Team for further information about the All-on-4® treatment concept in Ubud.
You can ask about hotel bookings, insurance, financing and get a free, no-obligation quote. So don't delay—start planning your trip for a better smile today.
Sources:
Nobel Biocare. Website accessed: 29 January 2021. https://www.nobelbiocare.com/en-uk
About Prof Paulo Malo. Nobel Biocare. Website accessed: 29 January 2021. https://www.nobelbiocare.com/international/en/education/our-speakers/m-o/paulo-malo.html
Misch, Carl E. The Hidden Consequences of Losing Teeth. Dear Doctor. 1 August 2018. https://www.deardoctor.com/articles/hidden-consequences-of-losing-teeth/
Things to Do Around Ubud. Deegees. 31 August 2019. https://www.deegees.life/indonesia/things-to-do-around-ubud/
The International Congress of Oral Implantologists. Website accessed: 29 January. https://www.icoi.org/
Cobaj, Lee. Why Bali Has Never Been So Luxurious – If You Can Find its Quiet Corners. The Telegraph. 23 November 2018. https://www.telegraph.co.uk/travel/destinations/asia/indonesia/bali/articles/bali-luxury-ubud-holiday/
Dental Cone Beam CT. Radiology Info. Website accessed: 29 January 2021. https://www.radiologyinfo.org/en/info.cfm?pg=dentalconect
Boulos, Paul. (2010). Immediate loading of implants and fixed complete dentures: A simplified prosthetic procedure. General dentistry. 58. 406-9. https://www.researchgate.net/publication/46191254_Immediate_loading_of_implants_and_fixed_complete_dentures_A_simplified_prosthetic_procedure