Last fact-checked: 2 April 2020
With Dental Departures on your side, it's possible to make huge savings of up to 90% on a root canal in Zagreb.
Croatia's vibrant capital city is often overlooked as a tourist destination, but those who give it a chance (rather than head straight to the coast) soon realise it's teeming with cultural highlights and boasts a lively nightlife scene. Its maze-like medieval streets are a treasure trove of boutique shops, bars and cafes, all helping it compare favourably with Budapest and Prague, two of the most beloved destinations in Central and Eastern Europe.
Why Would I Need a Root Canal?
Most people experience symptoms likely to alert them something is wrong. These may present as a tingling sensation in the gum, soon followed by swelling. This swelling is caused by an infection, causing the tissue in the gum to enlarge and become painful. It is at this point that a trip to the dentist becomes evidently necessary.
The dentist will first carry out a full examination and run tests, such as x-rays, to confirm that you do in fact need a root canal to remove infected debris from the centre of your tooth. This is called the pulp chamber, and it is filled with blood vessels and nerves which branch out down into the root canals and roots.
Typically, once the pulp chamber is breached by a bacterial infection, the only treatment option is a root canal procedure—or full extraction of the tooth.
How Did My Tooth Become Infected?
Tooth decay, chips, cracks or other damage to the teeth may allow bacteria to gain access to the pulp chamber. Similarly, if you have periodontal disease, an infection that originated in the gums may have travelled into the root canals.
The key to preserving the health of your teeth is to have regular check-ups and maintain a good oral healthcare routine.
What Is the Procedure for a Root Canal?
A root canal treatment may comprise several stages, some of which may not be applicable to your particular circumstances.
Typically, most patients who require root canal treatment have an infection, which must be fully cleared up through a course of antibiotics (normally lasting around one week) before the root canal procedure can be carried out.
The procedure itself is reasonably straightforward and not dissimilar from a filling (at least from the patient's point of view). The time it takes is also specific to each patient. Teeth have between one and three roots, with each root having one or two root canals. If your tooth has three roots with two root canals, the procedure will take longer than if you had a tooth with one root and one root canal.
A local anaesthetic is first administered to numb the area around the tooth in question. Once the anaesthetic has taken effect, a hole is made in the top of the tooth allowing the dentist to access the pulp chamber. All of the infected material is meticulously removed from the pulp chamber and root canals; the ensuing cavities are then thoroughly cleaned before the tooth is sealed with a temporary filling.
After a couple of days you will return to the dentist to receive confirmation that no infection is present in your tooth. The temporary filling is removed and replaced with a permanent filling. In some cases, your dentist may recommend a crown after the root canal procedure to strengthen your tooth.
If your dentist has CAD/CAM (computer-aided design/computer-aided manufacture ), it may well be possible to have this carried out while you wait. Otherwise, if your dentist has to send out to an external laboratory, it will typically take a few days.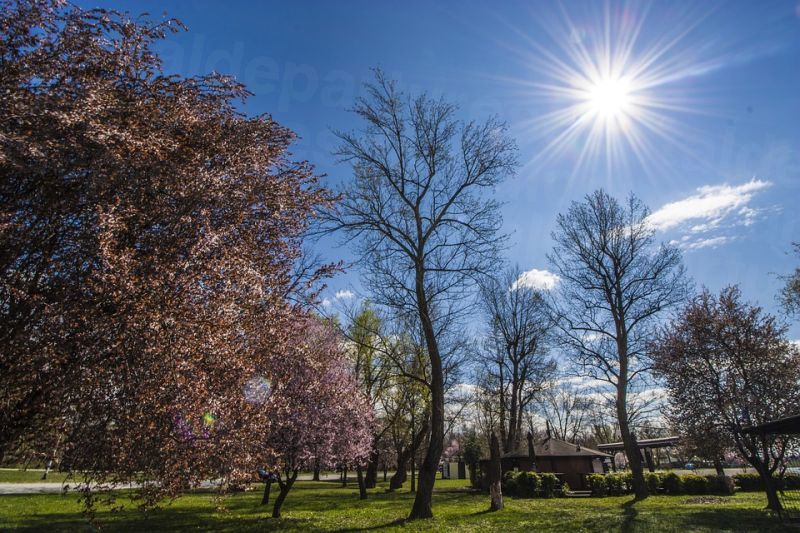 Is A Root Canal Treatment Suitable for Dental Tourists?
● Dentists in Zagreb are generally well-trained and highly-skilled. Dental facilities that offer services to international patients are contemporary and equipped with the latest diagnostic and therapeutic technologies, such as 3D/CT scanning, panoramic x-rays and CAD/CAM technology as mentioned above. Having said all that, we always recommend you take time when looking for a reliable and trustworthy facility.
● Dental Departures makes this whole process easier because all the facilities listed on our site have already been pre-screened. Legal/criminal records, professional memberships and dentist qualifications are some of the things we examine. We also carry out onsite visits and include prices, clinic photos, location maps and much more to help you reach a decision on which one is best for you.
Some of the clinics worth considering for a root canal in Zagreb are:
● B.Dent
How Much Can I Save on a Root Canal in Zagreb Compared to Home?
You can realise enormous savings on the price of a root canal in Zagreb. Compare the prices in the table below:
| | | | | | |
| --- | --- | --- | --- | --- | --- |
| Root Canal Price | UK £ | EUR € | US $ | CAN $ | AUS $ |
| Root Canal Cost – at home | 900 | 1,000 | 1,100 | 1,400 | 1,600 |
| Root Canal Price - Zagreb | 84 | 93 | 105 | 137 | 149 |
Note: the prices above are approximate. Please check our current prices for your selected
clinic for estimated costs of treatment.
Booking Your Appointment for Root Canals in Zagreb
Get in touch with Dental Departures' Customer Care Team if you'd like to find out more about root canals in Zagreb. They can also provide a free quote and other dental tourism-related information. Or you can book your appointment online right here at any time of the day or night, at no charge to you.
Sources:
Burhenne, Mark. Understanding the Root Canal. Ask the Dentist. 13 June 2019. https://askthedentist.com/understanding-the-root-canal/" target="_blank
Higuera, Valencia. Tooth Cavities. Healthline. 15 November 2017. https://www.healthline.com/health/dental-oral-health-cavities" target="_blank
Nordqvist, Christian. What is Periodontitis? Medical News Today. 18 January 2018. https://www.medicalnewstoday.com/articles/242321.php" target="_blank
Sandilands, Tracey. CAD/CAM Dentistry: What is it? Colgate. Website accessed: 10 July 2019. https://www.colgate.com/en-us/oral-health/basics/dental-visits/cad-cam-dentistry--what-is-it-" target="_blank