Last fact-checked: 7 April 2020
Save on the cost of a root canal in Cairo with one of Dental Departures' pre-screened, quality-checked dentists and book an appointment with confidence. If you're struggling to find an NHS dentist and private dental costs at home are too much, combine your trip with a holiday and make the best of it.
How Do I Know I Need a Root Canal Treatment?
Most people usually know they require root canal treatment when they have an abscess around the tooth in question. This usually causes painful swelling in the gum, which may produce blood and pus.
Other signs that you may need a root canal could be increased sensitivity to hot and cold drinks that lingers for up to an hour after, or pain if you move your head into a certain position.
What Is the Procedure for a Root Canal Treatment? Is it Suitable for Dental Tourists?
A specialist dentist, called an endodontist, carries out root canal treatments. While many people are terrified by the thought of a root canal, in reality, it is no worse than having a filling, although it does take longer.
Teeth have between one and three tooth roots, with one or two root canals to each root. Thus, your dentist may have up to six root canals to clear or as little as one; this number will obviously affect how long the procedure takes to complete.
The root canal procedure is fairly straightforward, but the number of stages required to complete the treatment can vary (as outlined below). It is a good procedure to have as a dental tourist, but if your time in Cairo is fairly limited, you do need to make sure that all stages of the treatment can be carried out before you return home.
The stages of a root canal are as follows, although not all will necessarily apply to you:
Active Infection: No dentist will carry out a root canal procedure if there is an active infection present. Thus, a course of antibiotics will need to be taken prior to the procedure if you have an infection. This usually lasts for between seven and 10 days. If time is of the essence, visiting a dentist at home for a course of antibiotics would be advisable; by the time you arrive in Cairo, your infection will be cleared up and you can begin treatment.
Root Canal Procedure: The root canal procedure begins with the dentist administering a local anaesthetic to numb the area around the tooth in question. A rubber dam is placed around the tooth to keep the area dry during the treatment.
Next, the dentist makes a small hole in the top of the tooth to access the pulp chamber and starts to remove the infected material from inside the tooth—first from the pulp chamber, and then down each root and root canal. Once all the material is removed, the ensuing cavities are cleaned with water or sodium hypochlorite, and an antibiotic medication is placed inside the pulp chamber. The tooth is sealed with a temporary filling and left for several days. This is so the dentist can be sure that no remaining infection is lurking before it is removed.
When you return to the dentist, the temporary filling is replaced with a permanent filling if the tooth is infection-free.
Crown placement: If your dentist needed to remove a large amount of decay from your tooth, you may need a dental crown to strengthen it. If your dentist provides CAD/CAM (computer-aided design/computer-aided manufacture), you will probably be able to get this on the same day as you receive your permanent filling. The dentist can design and manufacture the crown onsite using a computer and milling machine, and affix the crown there and then.
You shouldn't experience serious after-effects following your root canal and will be able to engage in your everyday activities without any problems once the numbness in your mouth has worn off.
How Much Does a Root Canal Cost in Cairo?
The prices below show the average price of a root canal in Cairo compared to private care at home:
| | | | | | |
| --- | --- | --- | --- | --- | --- |
| Root Canal Cost | UK £ | EUR € | US $ | CAN $ | AUS $ |
| Root Canal Price – Home | 1,000 | 1,900 | 2,200 | 3,000 | 3,000 |
| Root Canal Price – Cairo | 316 | 370 | 411 | 536 | 597 |
(Note: the prices above are approximate. Please check our current prices for your selected clinic for estimated costs of treatment).
Why Book a Root Canal in Cairo with Dental Departures?
To receive good dental care, it's obviously important to book in with a reliable facility with an excellent reputation, particularly when it comes to dealing with international patients. Dental Departures understands that if you are travelling overseas, this may be a daunting prospect; where do you even begin your search aside from Google—which often throws up conflicting reviews and clinic websites with outdated content that simply isn't correct.
Each of our clinic listings also contains other useful information, such as prices, clinic photos, and location maps that you can view to help you find the right dentist for your needs.
Some of our most popular clinics in Cairo where you can get your root canal include:
● Shalash Dental & Implant Center
● Dental Care Egypt–Dr Tamer Badr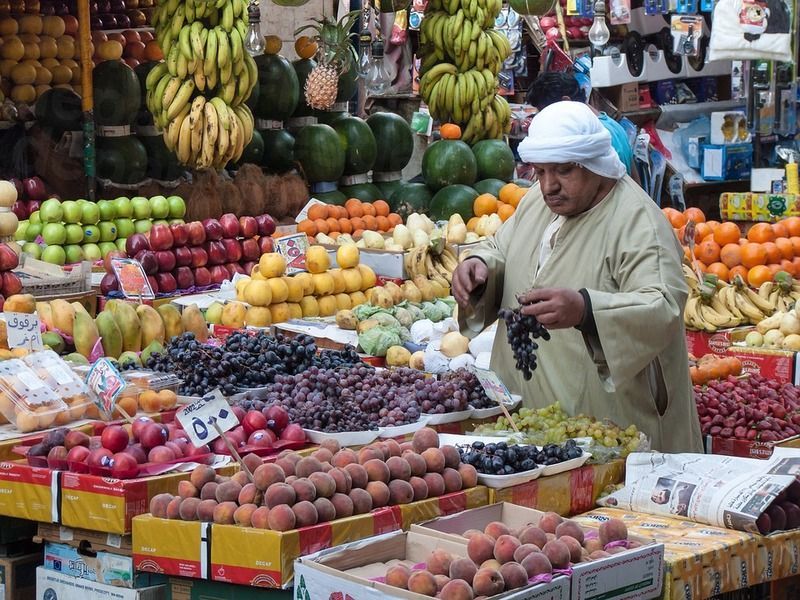 Getting Started:
The Dental Departures' Customer Care Team can give you the low-down on root canals in Cairo. They are on hand 24/7 to provide a free, no-obligation quote or help you book an appointment. If you've already selected a clinic, feel free to schedule your appointment with us online any time of the day or night, at no charge to you.
Sources:
Dental Health and Root Canals. Web MD. Website accessed 11 June 2019. https://www.webmd.com/oral-health/guide/dental-root-canals#2-5" target="_blank
Burhenne, Mark. Know Before You Go: Root Canals. Ask the Dentist. 10 December 2019. https://askthedentist.com/root-canals-know-before-you-go/" target="_blank
Sandlands, Tracey. Understanding CAD/CAM Dentistry. Colgate. Website accessed 13 January 2020. https://www.colgate.com/en-us/oral-health/basics/dental-visits/cad-cam-dentistry--what-is-it-" target="_blank
Galan, Nicole. How Long Will Pain Last After a Root Canal? Medical News Today. 20 February 2018. https://www.medicalnewstoday.com/articles/320978.php" target="_blank