Last fact-checked:12 February 2020
Considering treatment for root canals in Cebu City? If you have a decayed tooth and want to avoid extraction, this may be the best option. However, without insurance, root canals can be notoriously costly in countries like the US, UK and Australia. A trip to Cebu City presents the chance to save hundreds; in this guide, we explain how.
Dubbed as the "Queen City of the South," Cebu is a top tourist destination primarily because of its historical sites, nearby sandy beaches and rich culture. It's always great to relax in a beautiful place while recuperating from any kind of medical or dental procedure, like a root canal. This Filipino gem certainly fits the bill.
Kick back at a beachside resort, take to the water and enjoy some fun water activities or keep things more low-key by perusing the city's famous tourist spots and savoring local dishes. Whatever you get up to, a vacation to Cebu will divert your attention away from the stress of the dentist's chair.
What Is a Root Canal Treatment?
Root Canal treatment repairs and saves a decayed or infected tooth. The procedure is necessary when the nerve of the tooth becomes infected and the pulp becomes damaged. Some of the signs that indicate you may need root canal treatment include:
● Minimal to severe tooth pain
● Discoloration of a tooth
● Swelling of gums
● Prolonged sensitivity to hot and cold food/drinks
Root canal treatment needs to be performed as soon as possible to avoid severe infection. Delaying the treatment might damage the bone surrounding the tooth and affect other teeth.
What Is the Process Involved in the Treatment?
Your dentist will first check your teeth and gums and diagnostic tests, like x-rays, are also taken. The treatment begins with local anesthesia to numb your gums. Then, the surrounding area of the decayed tooth will be covered with a protective rubber sheet to keep the tooth dry. A drill is used to reach the center of the tooth (where the infected material is) which will be removed, cleaned and packed with antibiotics and filling material.
After the procedure, a dental restoration, like a crown, may be needed. Impressions may be taken and sent to a laboratory for a crown to be made to fit. Clinics with modern CAD/CAM capabilities can create your crown in a day, often same-day!
How Much Can I Save on a Root Canal in Cebu City?
The cost root canal treatment in Cebu City—or anywhere else in the world for that matter—varies depending on a number of factors, including the severity of the problem, the number of infected teeth and the type of dental restoration needed (fillings, crowns).
On average, the price is approximately USD $125.16 (CAD $163.93; AUD $173.20; NZD $183.68; UK £86.70).
You can find similar prices at some of our highly-rated clinics in Cebu listed with Dental Departures, including:
● Cabahug Dental Office (CFCCC Building)
What About the Quality of Clinics in Cebu City?
Dental clinics in Cebu City offer comfortable environments, modern facilities and skilled dental teams. Filipino dentists speak English and are able to assist international patients with their medical travel arrangements. Guests and patients feel at ease while undergoing treatment because Filipinos are known throughout the world for being friendly, hospitable and caring.
Dental Departures conducts background checks on all of our listed clinics, which includes onsite visits and verifications of qualifications & professional memberships. We also publish real patient reviews on our site. You can check out all this information for free, as well as clinic photos, prices and much more.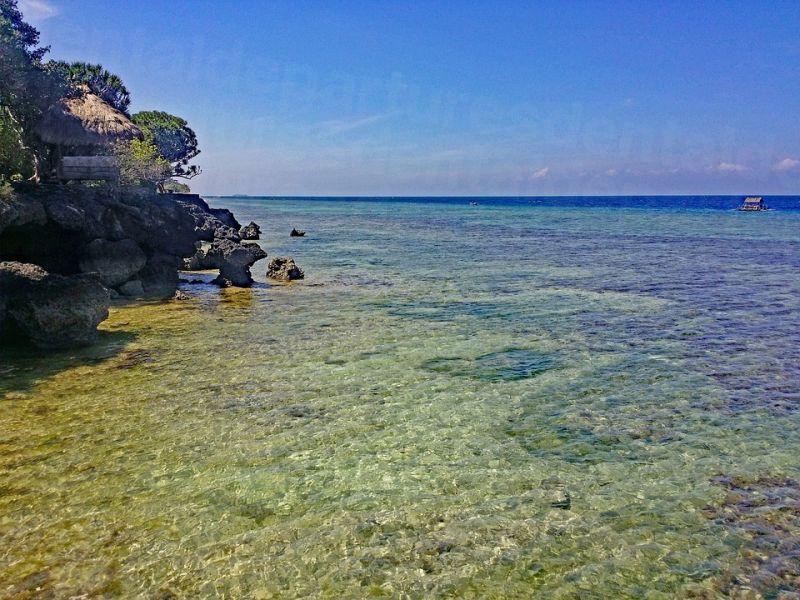 How Do I Book an Appointment?
Dental Departures can help you book an appointment with a dental specialist in Cebu City who offers root canal treatment. Browse our website and checkout clinic photos. Read dentist profiles and patient reviews. For inquiries, please feel free to contact our Customer Service Team via phone, email or online chat. Or you can book your appointment online at any time of the day or night, with no charge to you
Sources:
Valdeavilla, Ronica. 15 Unmissable Attractions in Cebu, Philippines. The Culture Trip. 7 June 2018. https://theculturetrip.com/asia/philippines/articles/15-unmissable-attractions-in-cebu-philippines/" target="_blank
20 Best Cebu Tourist Spots Guide 2018. Travel Cebu. Website accessed: 8 March 2019. https://www.travelcebu.ph/blog/cebu-tourist-spots-guide/" target="_blank
Root Canal Treatment. American Association of Endodontists. Website accessed: 8 March 2019. https://www.aae.org/patients/root-canal-treatment/" target="_blank
Dental Health and Root Canals. WebMD. 24 January 2017. https://www.webmd.com/oral-health/guide/dental-root-canals" target="_blank
Nicholas, Pell. How Much Does a Root Canal Cost? The Simple Dollar. 15 July 2016. https://www.thesimpledollar.com/how-much-does-a-root-canal-cost/" target="_blank