Last fact-checked: 11 February 2020
Cebu City is the center of commerce, trade, and education in the Visayas area. With a rich cultural heritage and beautiful scenery, the region is perfect for tourists who will have endless possibilities for rest and recuperation–before, during and after their dental treatment. Chill on the beach, roam the island, or sample local delicacies like the yummy lechon (roast pig). Enjoy your vacation, and take your mind off your treatment.
Tell Me More About Dental Implants
Many patients needing major work are faced with the option of dentures vs dental implants. Cebu City offers a more affordable alternative to replace your missing teeth with implants–a permanent and more cosmetically pleasing option. Sturdy and strong, these replacement teeth look and feel just like your natural teeth. Implants could be a viable option for you to combine a holiday in this popular destination.
A dental implant is an artificial tooth root that is embedded into the jawbone to hold a crown or bridge. This is an option for people who have lost their tooth or teeth due to gum disease, injury, or other reason. It consists of an implant, an abutment, and a replacement tooth or teeth. An implant is usually made of titanium post. An abutment connects this to a replacement tooth (a crown) or teeth (a bridge).
How Will I Know if I'm a Good Candidate for Dental Implants?
Your implantologist (a specialist in dental implants) will evaluate your mouth and teeth to determine if you're the right candidate for implants. You should have healthy gums and adequate bone in your jaw to support an implant.
What's Involved in the Procedure?
The process involves consultation with your dentist, treatment planning, placement of implants, and attachment of the crown or bridge.
During the consultation, the dentist will perform a complete examination of your teeth and gums. A diagnostics test, such as the Cone Beam CT scan, is taken to check your suitability for the procedure. Upon confirmation, the dentist will place implants into your jawbone, then attach temporary replacement teeth. After a healing process of about three to six months where the material fuses with the bone, your dentist will then remove the temporary teeth and replace with permanent crowns.
You need to keep up with your daily oral hygiene and get regular check-ups. With proper care, your new choppers can last many years.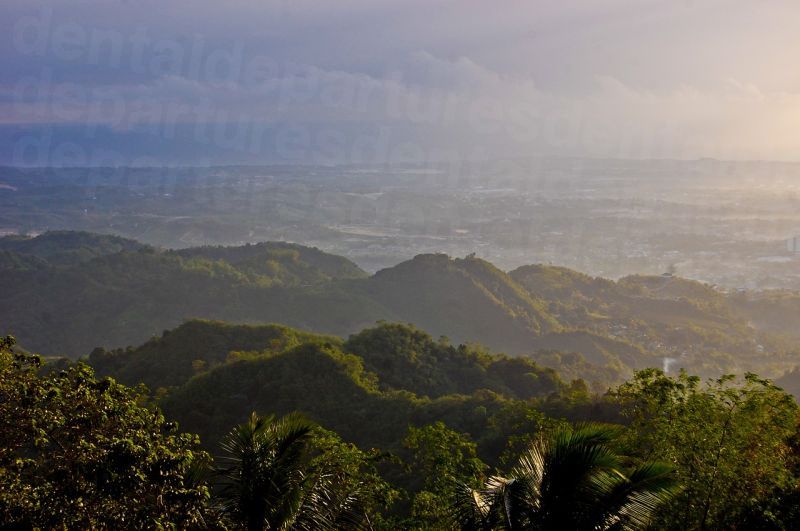 How Much Can I Save on Dental Implants in Cebu City?
The cost of dental implants in Cebu City, Philippines depends on the type of implant, the type of material, and many other factors. Prices here start at $1,966.21 (CAD $2,581.08; AUD $2,725.03; NZD $2,889.33; UK £1,363.37).
Our patients give high marks to Metro Dental and CPS Dental Surgery and Implant Centre.
What Can You Say About the Quality of Clinics in Cebu City?
Cebu City clinics offer a comfortable environment, modern technology, and our best Filipino dentists are highly-skilled. Filipinos are naturally friendly and hospitable, making patients feel at ease while undergoing their treatment.
Dental Departures performs a number of background checks on all our clinic partners that include:
Onsite visits

Verification of dentist qualifications & professional memberships

Compilation of verified patient reviews
You can search for all this information and more under individual clinic listings on our site, along with prices and photos, to help you to choose your dentist and book with confidence.
How Do I Find a Dentist in Cebu City for my Implants?
Let Dental Departures help you find a dentist in Cebu City for your dental implants. Browse our website and check clinic photos. Read our dentist profiles and verified patient reviews. Compare prices and get exclusive discounts. If you have any questions, please don't hesitate to contact our Customer Care Team via phone, email, or online chat.
Sources:
Coxon, Melody. "15 Things to Do in Visayas Philippines". Travel Belles. https://www.travelbelles.com/2017/09/15-things-to-do-in-the-visayas-philippines/" target="_blank
"Dental Cone-beam Computed Tomography". US Food and Drug Administration. 9 December 2017. https://www.fda.gov/radiation-emittingproducts/radiationemittingproductsandprocedures/medicalimaging/medicalx-rays/ucm315011.htm" target="_blank
American Academy of Implant Dentistry. https://www.aaid-implant.org/dental-implants/what-are-dental-implants/" target="_blank