Last fact-checked: 18 February 2020
A root canal in Alicante costs a fraction of the price it does at home. If you're in need of a crown to strengthen a tooth after a root canal procedure, you might be wondering how you can afford it. But you do have options, especially if you look abroad. For example, why not take advantage of more affordable treatment in Spain and treat yourself to a break at the same time?
Alicante is easily accessible from the UK and Eire with cheap flights from a number of international airports. It's a great place for a holiday with terrific beaches, a lovely Old Town, a castle and activities to suit everyone, from Segway tours to paragliding.
The root canal procedure may require you to stick around for a while; there's no chance of you getting bored in Alicante in between your visits to the dentist. So take the plunge and find a way of saving your tooth.
Root Canal Cost in Alicante: How Much Can I Save?
Root canal prices in Almeria are only around a third of the prices at home. You can see the savings are worth it, particularly if you need 'the full monty' with a crown:
| | | | | | |
| --- | --- | --- | --- | --- | --- |
| Root Canal Prices – inc post core and crown | UK £ | EUR € | US $ | CAN $ | AUS $ |
| Root Canal Price - home | 1,718 | 2,000 | 2,200 | 2,900 | 2,900 |
| Root Canal Price – Alicante | 500 | 575 | 617 | 800 | 800 |
Is a Root Canal Treatment Suitable for Dental Tourists?
Most dental procedures are suitable for dental tourists, including root canals. The issue with root canals is a matter of time—depending on whether you have an active infection or whether you need a crown, there are potentially a number of different stages required before the treatment can be completed.
The actual root canal procedure should only take one visit to the dentist, although depending on how complex your particular root canal is, it may take several hours to complete.
The below overview indicates the stages and the time you will need to put aside:
1: Infected tooth: Most (although not all) people are usually alerted that they need a root canal because they experience pain, swelling and possibly pus discharge from the gum around the tooth in question. A trip to the dentist will confirm a root canal is required with an x-ray. If you decide to have the treatment, the dentist will not work on an infected tooth but instead will administer a course of antibiotics for between a week and 10 days, after which you can return to the dentist to undergo the root canal procedure.
So if you have an active infection and are planning to travel to a dentist in Alicante, it is better if you commence the required course of antibiotics at home (so the treatment will be just about over by the time you head to Alicante). That way, the dentist in Alicante can commence the root canal procedure almost immediately.
2: The root canal procedure: Following the root canal procedure, your tooth will be filled temporarily. This is to ensure that no signs of infection remain in the tooth because a permanent filling is difficult to remove. Once the temporary filling is placed, you will wait for a period of five to seven days before seeing the dentist again, who will examine the tooth to check that it is infection-free.
3: Dental Crown: If your dentist has had to remove large areas of decay from your tooth, the structure may have become weakened. In this case, a dental crown may be recommended to strengthen it. Unless your dental clinic has CAD/CAM technology (allowing them to design, manufacture and fit your new crown while you wait over the course of a couple of hours), your dentist will need to send impressions of your mouth to an external laboratory who will make your crown. It will then be a day or two wait until you return to have the crown fitted.
What Happens If I Don't Have a Root Canal Treatment?
A root canal procedure saves the structure of a tooth that has become infected. Although antibiotics will clear up an infection, until the offending material is removed and the tooth sealed, bacteria will continue to infiltrate the tooth, thus causing further infections and complications, including having to pull your tooth completely.
What Happens During the Root Canal Procedure?
Although the reactions of most people on hearing they need a root canal range from apprehensive to absolutely terrified, the procedure is usually no worse than a filling—it just takes longer. The dentist numbs the mouth beforehand with an anaesthetic. A rubber dam is placed around the tooth to keep it dry and the process begins when the dentist creates a hole in the top of the tooth to access the pulp chamber in the centre of the tooth. This is where all the soft tissue and nerves are that have become infected. This material is removed and the dentist works through the tooth roots and root canals removing the debris.
When the tooth is clear, it is cleaned thoroughly and an antibiotic may be placed inside before it is sealed with a temporary filling.
Can I Trust the Quality of a Root Canal in Alicante?
Generally, yes. The best dentists in Spain have the requisite skill, expertise and training to be able to perform both general and specialist dental care that is on a par with what you'd expect to receive at home. As they are all in private practice, there is healthy competition between dentists to provide good-quality care that meets patient expectations—and at reasonable prices. Patients are free to go elsewhere, and so this generally keeps standards high and prices low (which is great for patients).
But—it is always worth your while to check out facilities for yourself. Obviously, you can't do that personally when your clinic is abroad, which is where Dental Departures can help.
We have already carried out background checks on all the facilities listed on our website. Onsite visits, legal/criminal records, dentist qualifications, professional memberships and patient reviews are just some of the areas where we conduct screening checks; if we're not happy with something, you won't see that facility in our listings. This means you can choose any one of our clinics with confidence. With prices, clinic photos, location maps and other information on our site, it should be even easier for you to make a decision.
Clinics in Alicante you can check out for your root canal include:
● Gardents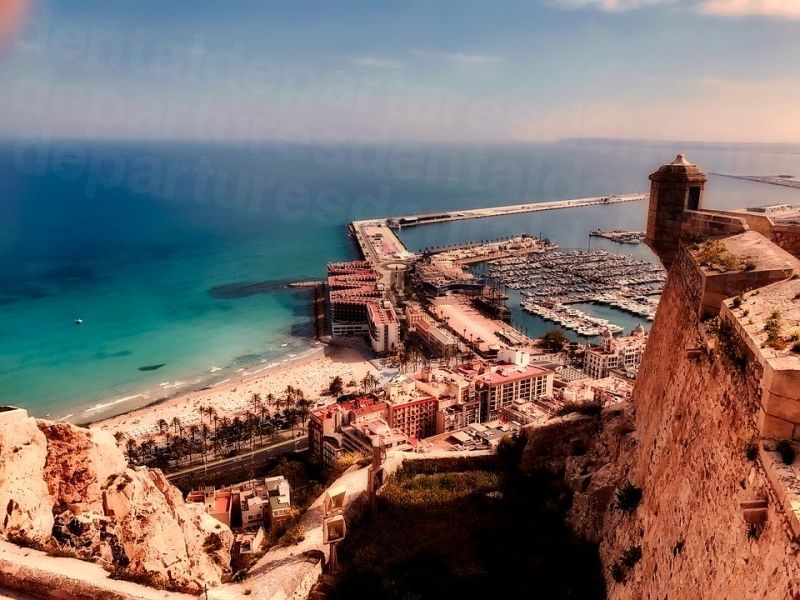 How Do I Book My Root Canal in Alicante?
Book your root canal in Alicante directly online via any of our clinic listing pages or get in touch with Dental Departures' Customer Care Team for more information or a free quote.
Sources:
Top 16 Things to Do in Alicante. Expedia. Website accessed: 7 March 2019.
https://www.expedia.co.uk/Things-To-Do-In-Alicante.d6023825.Travel-Guide-Activities" target="_blank
Dental Health and Root Canals. Web MD. Website accessed: 21 February 2019.
https://www.webmd.com/oral-health/guide/dental-root-canals#2-5" target="_blank
Burhenne, Mark. Understanding the Root Canal. Ask the Dentist. 18 January 2018. https://askthedentist.com/understanding-the-root-canal/" target="_blank
Sandilands, Tracey. CAD/CAM Dentistry: What Is It? Colgate. Website accessed: 7 March 2019.
https://www.colgate.com/en-us/oral-health/basics/dental-visits/cad-cam-dentistry--what-is-it-" target="_blank