Last fact-checked: 20 February 2020
If you want to save money on root canals in Barcelona —and get to explore one of the world's most stunning cities during the same trip—this Dental Departures guide should come in handy.
We've compiled everything you need to know about taking the plunge and making the trip to Spain's most-visited city to receive dental care, including how to book an appointment at a highly-rated clinic, what a root canal procedure entails, average costs and a quick overview the quality of treatment in Barcelona.
What Do Root Canals Cost in Barcelona?
Favorable root canal prices in Barcelona are something to think about, as the table below shows:
| | | | | | |
| --- | --- | --- | --- | --- | --- |
| Root Canal Prices – inc. post core and crown | UK £ | EUR € | US $ | CAN $ | AUS $ |
| Root Canal Price - home | 1,718 | 2,000 | 2,200 | 2,900 | 2,900 |
| Root Canal Price – Barcelona | 700 | 820 | 926 | 1,240 | 1,298 |
Why Would I Need a Root Canal Procedure?
A root canal procedure is needed to solve problems such as infections in the root of the tooth (or dental pulp). Before modern root canal treatment, infections in the dental pulp usually led to the extraction of the tooth. Nowadays, a dentist is able to find and treat problems in the dental pulp without removing the tooth.
Root canal treatment takes one or two visits, dependent upon a number of factors, such as how extensive the damage is, or whether there is an abscess. After your treatment is complete, your root canal won't feel any more uncomfortable than having a dental filling.
On the first visit, x-rays are taken to confirm the extent of any disease and the damaged pulp is removed from the tooth under a local anesthetic. The tooth is thoroughly cleaned and filled with flexible plastic material. A temporary filling is put on top of that to prevent debris from entering the tooth and causing infection.
On the second visit, your dentist will then fit a permanent filling or a crown, providing there is no sign of infection. There is no reason why, with regular check-ups and good oral hygiene, your root canal treatment cannot last a lifetime.
CAD/CAM
If your dentist has CAD/CAM technology, you may be able to receive the crown while you wait as the design, milling and fitting can all take place at your dentist's office—which is an option worth exploring if time is of the essence. [2]
Can I Rely on the Quality of the Root Canal Treatment in Barcelona?
Dental clinics in Spain generally provide good-quality dental care, and you should have no qualms about visiting a dentist in Barcelona—a modern, 21st-century city. But it is always worth your while carrying out your own research as some facilities receive better feedback than others.
With Dental Departures, you can find all the information you need to make your own judgment call. We understand the importance of having the peace-of-mind that your choice is a good one, and so our listings include only those facilities that have passed our pre-screening process.
This includes a number of factors, such as dentist qualifications, professional memberships, onsite visits, legal/malpractice records and patient reviews. Our listings also include clinic photos, location maps and prices—giving you everything you need to make that call.
Popular clinics where you can get your root canal in Barcelona include: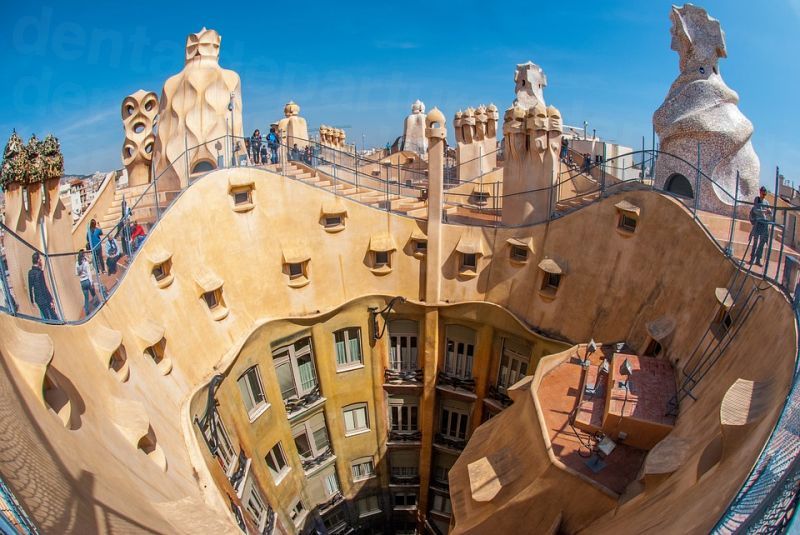 How Do I Book an Appointment in Barcelona?
Contact Dental Departures' Customer Care Team to find out more about root canals in Barcelona, obtain a free quote or simply book an appointment directly via any of our clinics' listing pages.
Sources:
Burhenne, Mark. Understanding the Root Canal. Ask the Dentist. 18 January 2018. https://askthedentist.com/understanding-the-root-canal/" target="_blank.
Galan, Nicole. How Long Will Pain Last After a Root Canal? Medical News Today. 20 February 2018. https://www.medicalnewstoday.com/articles/320978.php" target="_blank
Dental Health and Root Canals. Web MD. Website accessed 21 February 2019. https://www.webmd.com/oral-health/guide/dental-root-canals#2-5" target="_blank
Sandilands, Tracey. CAD/CAM Dentistry: What Is It? Colgate. Website accessed 11 March 2019. https://www.colgate.com/en-us/oral-health/basics/dental-visits/cad-cam-dentistry--what-is-it-" target="_blank