Last fact-checked: 24 February 2020
Save up to 70% on the cost of dental care—without traveling too far if you live in Southern California or one of America's Southwest states. Our dentists in Baja California are easy to reach, with the locations offered for your dental care in this State as rich and varied as its landscape. Do yourself, and your dental health, a big favor and book an appointment with Dental Departures at one of our quality-checked, affordable dental clinics.
Baja offers some of Mexico's most rugged countryside with dramatic land and seascapes, remnants of a colonial past in delightful mission towns and affordable luxury in upscale beach resorts. From remote deserts to vast oceans teeming with life, and from quaint mountain villages to vibrant border towns Baja California delivers something for everyone.
Its major cities include Ensenada, Tijuana and Mexicali. Of course, there are authentic Mexican towns and villages: the colorful and fun Los Algodones on the Border; beach destinations, such as San Felipe on the Sea of Cortes, or Rosarito overlooking the Pacific Ocean on the other side of the Peninsula.
Baja California offers invigorating walks with breathtaking scenery, wine tours, cave art, museums, historic sites, scuba diving, surfing, kayaking, golfing and countless more activities and past-times, not forgetting its gastronomic delights.
Dental patients will find they can do as much, or as little, as they want in a variety of locations that make Baja California one of our most popular destinations.
Where is Baja California?
Baja California is located on the Baja California peninsula, in northwest Mexico. It borders the southern US state of California and the state capital is Mexicali.
Why Visit a Dentist in Baja California?
For North Americans, it is the ultimate in convenient cross-border destinations. Whether you want to have dental treatment as part of a holiday and spend a week or two relaxing or prefer to travel just for your dental care returning home immediately, Baja California offers you a number of options.
Every year thousands of patients visit the Border towns such as Tijuana, Mexicali, and Algodones just for the day to undergo dental care. For some dental patients who may need a number of treatments (for example, dental implants) traveling to Baja California is more doable than traveling further afield–saving both time and money.
With Dental Departures, you can find information on dentists, their qualifications, clinic photos, virtual tours, real patient reviews and you can see the prices for each procedure. If you are having a few procedures you can get a free no-obligation quote so you know right from the outset exactly what your treatment will cost, and plan accordingly. The savings are substantial and may be the difference between keeping your dental health in check or having bigger problems to deal with as a result of neglect.
Unfortunately, lack of access to affordable dental care means that many people do not even have regular oral check-ups, which means minor dental problems, such as the onset of gum disease, that could be fixed with simple professional teeth cleaning, go unnoticed or untreated. Unchecked, this eventually leads to much worse problems requiring bigger, more expensive fixes in order to prevent tooth loss. This is why it is so important to maintain oral health with regular visits to the dentist, and why combining dental care with a trip over the Border or is becoming popular for savvy patients for regular dental care, as well as major procedures.
How Much Does Dental Care Cost in Baja California Compared to the US and Canada?
You can save between 55 and 79% on the cost of dental treatments in Baja California:
| | | | | | |
| --- | --- | --- | --- | --- | --- |
| | US Price ($) | Baja California Sur Price ($) | Canada Price (CAD $) | Baja California Sur Price (CAD $) | Savings |
| All on 4 | 20,000 | 9,000 | 26,000 | 12,100 | 55% |
| Crowns | 1,200 | 250 | 1,600 | 336 | 79% |
| Fillings | 170 | 50 | 225 | 67 | 70% |
| Implants | 3,900 | 1,480 | 5,100 | 1,990 | 62% |
| Veneers | 1,461 | 400 | 1,937 | 538 | 72% |
| Dentures | 1,700 | 500 | 2,254 | 670 | 70% |
| Root Canal | 1,700 | 480 | 1,254 | 645 | 71% |
| Whitening | 487 | 190 | 255 | 288 | 60% |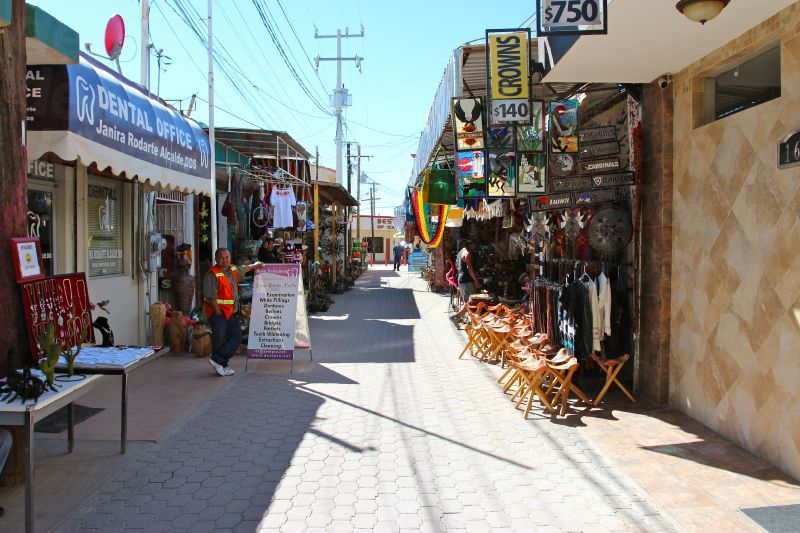 Where to Stay
From beachfront hotels to boutique accommodation in the city, you will find accommodations to suit all tastes and budgets. Indulge in 5-star luxury for less than $80 a night per room, or if you are looking for the best available rates you can get a double room in a 3-star hotel for as low as $20 a night.
Some of our dentists in Baja California offer free or discounted accommodation in local hotels, depending on the nature of your treatment. Please ask us for further information.
Is it Safe?
Although it's not recommended to drive through Baja California at night, most tourists experience few issues visiting any of the major towns and cities.
Is the Quality of Care the Same as Back Home?
Dental care in Mexico can be of a similar quality to the care you would expect at home, but it obviously pays to do some background checks to make sure you find a trustworthy dentist.
This is where Dental Departures comes in. By finding and booking your dentist through Dental Departures you can be confident that our verified dentists have been background-checked and meet, at least, the kind of standards you are accustomed to. As the best clinics, the standards in Mexico surpass those at home.
How do we assess the quality of care? While dental expertise is important, there are, of course, a number of other ways that contribute to the overall patient experience which are important to measure the quality of care. We give you the information we have so you can make your own choice based on what you consider to be important.
The best dentists in Baja California are well trained and qualified who have memberships of internationally renowned professional organizations, such as the American Dental Association (ADA). We also post dental clinics that are likely to be among some of the most highly-equipped and modern you will encounter anywhere, as well dentists who have been highly-rated by hundreds of satisfied patients who have taken the time to write reviews. Take a look for yourself at our top-rated dental facilities in Baja California:
• Supreme Dental
• Sani Dental Group
• Clinica de Ortodoncia Estetica Dental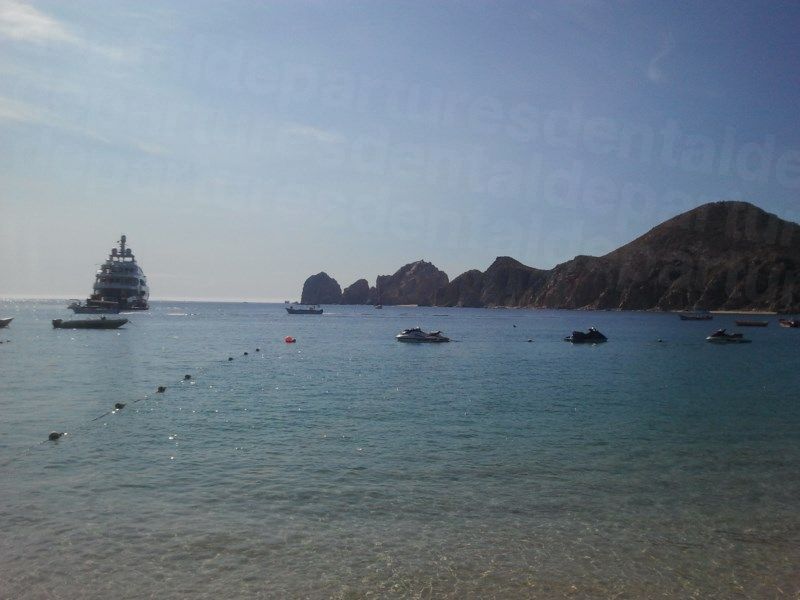 What Happens if Something Goes Wrong? Is My Dental Care Guaranteed?
All of our verified dentists offer guarantees or warranties on the work they do, as well as on any materials used.
Our background checks ensure the services offered by our verified dentists are as good as any dental services you would expect to receive at home. Although complications are rare, Dental Departures will work with you and the clinic to make sure your problem is put right.
Do I Need to Speak Spanish?
Baja California's close proximity to the United States means that English is widely spoken, particularly in the big cities, including Tijuana, Ensenada and Mexicali, as well as the smaller, popular destinations such as Los Algodones.
What Payment Methods are Accepted?
US cash is widely accepted, as well as other forms of payment. Our website details what payment methods are accepted at each particular clinic so you can check to see if debit cards, checks and credit cards are accepted. Please note that credit card payments are sometimes subject to a small fee of between 3% and 4%.
Is My US or Canadian Dental Insurance Accepted?
If your insurance provider allows 'out-of-network' care you should be able to claim the cost of your treatment when you return home. Unfortunately, your dentist in Baja California won't be able to invoice your insurance company directly but can help you complete the forms for reimbursement.
Before you travel please make sure you have all the appropriate documentation and paperwork to bring with you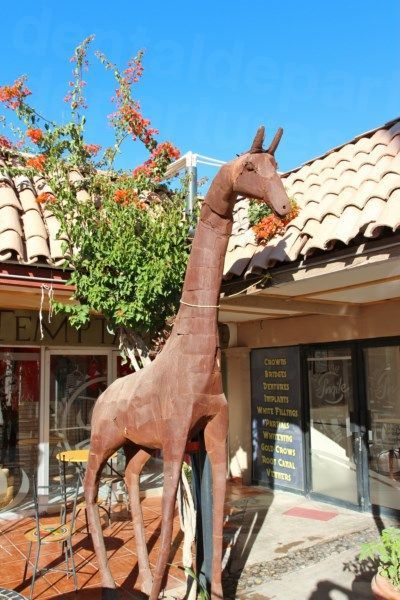 When is the Best Time to Visit One of Our Dentists?
The weather in Baja California is temperate throughout the year, with average temperatures of 77F (25C). October through to April is peak season, when temperatures tend to be a little cooler than low season from May to September where temperatures can reach around 100F (38C).
Our dentists are open all year round, and so you can arrange an appointment at any time to suit you.
Is Baja Wheelchair Friendly?
The landscape in Baja California is rugged and certainly not for wheelchairs. However, wheelchair access in towns and cities is available. For example, Ensenada's popular waterfront has a wheelchair-friendly half-mile stretch. Generally, you will find most Mexican people all too happy to help, and shop vendors will quite happily do business with you on the street outside their premises if getting into their shop is difficult.
Our dentists generally have disabled access, and many offer pick-up and drop-off services to get you to and from your appointment with the minimum of fuss. We can always get you to one of our dentists. Just talk to us about your requirements.
What is the Downside? What Should I Know About Visiting?
Apart from safety measures previously outlined if you are driving in the area, the only other issue is to keep an eye on your belongings when traveling by bus. Bus travel in Baja California is popular for many travelers as it is inexpensive and reaches most of the major tourist destinations. That said, it can be crowded, and is, therefore, the perfect place for pickpockets to operate–so do take care of your possessions.
If you are visiting for dental work, it is worth bearing in mind that sedation dentistry throughout Mexico is not used as standard as it is in the United States and Canada. If you think you are going to need sedation, most of our dentists can arrange this with advance notice. There is an additional cost of between $400-$600 because the services of an anesthesiologist will be required.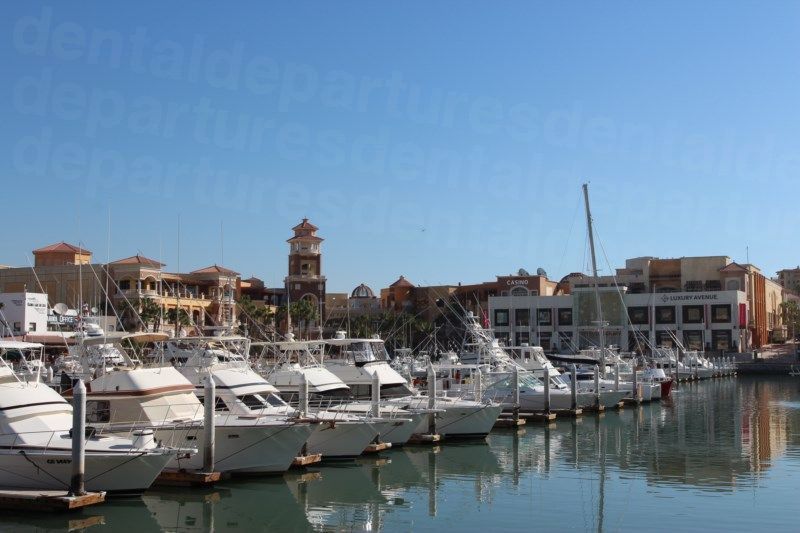 What Else Is There to Do in Baja California?
The Baja California Peninsula is a unique combination of ocean and desert. It is home to flora and fauna that can't be found elsewhere and provides endless opportunities for getting back to nature.
Mexico is one of the world's most biodiverse countries. The richness of the biodiversity here means you can admire a wide variety of different species on land, at sea and in the air, including whales, dolphins and hundreds of species of birds. Known as the cactus garden of Mexico, all sizes and shapes are found throughout the peninsula and provide a contrasting backdrop to the surrounding waters.
The waters around the coast of Baja California are perfect for adventure lovers and nature lovers. The Coronado Islands, off the northeast coast, are great for walks and bird-watching, and the crystal waters ideal for kayaking. Beautiful coral reefs mean scuba diving or snorkeling is a must.
Islands and coastline are part of a UNESCO World Heritage site for this region, including the Whale Sanctuary of El Vizcaino, and another UNESCO site can be found in the Sierra de San Francisco region which has one of the most outstanding concentrations of prehistoric rock art in the world.
For wine buffs, tasting tours to the wine-growing region are not to be missed, especially when combined with gourmet cuisine. Baja California is famous for its new Baja Med gastronomy–a fusion of Mexican cuisine with influences from across the world, including the Orient and the Mediterranean. You will discover several young local chefs who are highly influential and world-renown, popularizing these gastronomic delights. Their restaurants are inspiring newer generations to expand the cuisine even further, and if fresh locally-sourced Mexican food with a twist excites you then you won't be disappointed.
Getting There by Air
International airports at Tijuana and Mexicali, as well as in the southern United States at San Diego, California and Yuma, Arizona make Baja California very accessible to most international visitors.
Driving Directions
There are around half a dozen border crossings from the US into Baja California, including those at Tijuana and Calexico in California and Yuma in Arizona. Anyone driving from east of California can drive to Yuma on Interstate 8 before crossing the Border or can travel a bit farther west to Calexico.
Mexican Car Insurance?
It is mandatory that all drivers in Mexico have to have third-party insurance at least. You will usually have to arrange this separately from your own US car insurance, but you can buy it online for around $10 a day.
Distance to Mexicali (State Capital) from other areas:
• General Rodolfo Sánchez Taboada International Airport, Mexicali, Mx: 15 miles (24 km), 30 mins
• San Diego International Airport, California, USA: 126 miles (203 km), 2 hours
• Phoenix, Arizona, USA: 240 miles (390kms), 4 hours
• Yuma, Arizona, USA: 60 miles (95 km), 1 hour
Border Crossing Document Requirements and Hours of Operation
If you are driving, remember to take your passport for re-entry into the US, and to find out information such as opening times, on border crossings before you travel.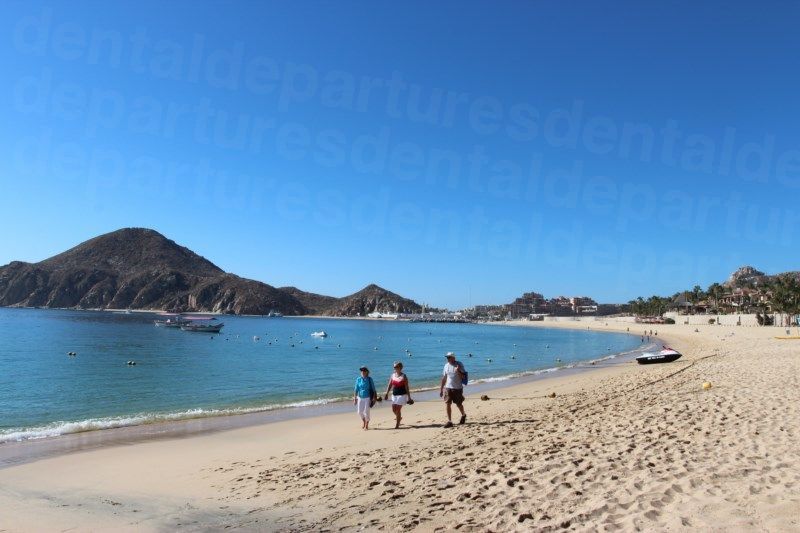 What's Next?
You can schedule your appointment with us today directly online, or get in touch with Dental Departures' Customer Care Team for further information. You can also obtain a free, no-obligation quote or inquire about any of our other related services, such as hotels, finance and insurance to help you organize your trip smoothly.
Sources:
Tucker, Duncan. Beach-hopping in Baja California, Mexico. The Guardian. 7 February 2018.
https://www.theguardian.com/travel/2018/feb/07/beach-hopping-baja-california-mexico-peninsula-tijuana-mazatlan
Dental Check-Ups. National Health Service. 17 September 2018. https://www.nhs.uk/live-well/healthy-body/dental-check-ups/
Chouman, Sarah. Gum Disease: Stages, Prevention and Treatment. Ask the Dentist. 30 April 2019. https://askthedentist.com/gum-disease-stages-prevention-treatment/
Burhenne, Mark. Know Before You Go: Teeth Cleanings. Ask the Dentist. 27 March 2019.
https://askthedentist.com/know-before-you-go-teeth-cleanings/
Sandilands, Tracey. CAD/CAM Dentistry: What Is It? Colgate Oral Care Center. Website accessed 17 May 2019. https://www.colgate.com/en-us/oral-health/basics/dental-visits/cad-cam-dentistry--what-is-it-
Top 10 Countries in Biodiversity. Active Sustainability. Website accessed: 17 May 2019.
https://www.activesustainability.com/environment/top-10-countries-in-biodiversity/
Whale Sanctuary of El Vizcaino. UNESCO. Website accessed 17 May 2019. http://whc.unesco.org/en/list/554
Rock Paintings of the Sierra de San Francisco. UNESCO. Website accessed 17 May 2019. http://whc.unesco.org/en/list/714