The Thantakit International Dental Center is Thailand's longest established dental clinic. Originally established in 1945, this trusted Bangkok dentist service has been providing quality dental care for over 7 decades.
Introduction to The Thantakit International Dental Center
Dating back to the second world war, this family-run business has been passed down through 3 generations and prides itself on its reputation and friendly, patient-oriented service.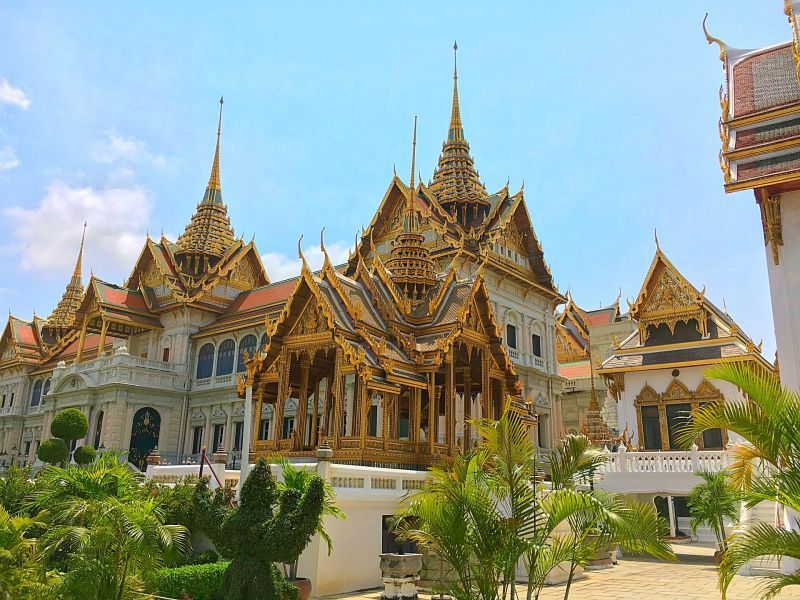 The center offers some of the most competent dentists in Thailand , and their world-class facilities deliver the highest standards in safety and technology. Their Bangkok dentists have been catering to the needs of international patients from all over the world, especially Australia, and they continually strive to deliver the highest standards of dental treatment at all times.
In fact, the Thantakit International Dental Center became the first dental provider in Thailand to offer its patients the innovative Invisalign technology - an invisible technique used to straighten teeth with custom-made aligners that are virtually undetectable!
Meet The Dentists
Thantakit has more than 30 English-speaking dentists, many of whom have trained abroad in countries such as the United States, Australia, the United Kingdom and throughout Europe.
Dr.Thiti Sirikrai is a qualified Orthodontists and Invisalign Specialist. Originally graduating as a Doctor of Dental Surgery from the Chulalongkorn University, he has subsequently trained and studied at the Saint Louis University, Missouri in the United States and the Asian Gorman Institute in Taiwan. His expertise has seen him gain memberships with many professional bodies, including the World Federation of Orthodontists and the American Association of Orthodontists.
Dr.Thara Sirikrai is a specialist Implantologist and Prosthodontist. After graduating as a Doctor of Dental Surgery at the Khon Kaen University, he studied Implant Dentistry at New York University in the United States. His professional memberships include the Academy of Osseointegration in the US and the Thai Association of Dental Implantology.
Treatments Available at The Thantakit International Dental Center
Thantakit pride themselves on catering for the specific needs of the Bangkok dental tourism industry. By employing the best dentists in Bangkok, they have specialist dental experts that can deliver outstanding results across the full spectrum of dental treatments, including:
Porcelain Crowns and Bridges

Scaling, Cleaning, and Polishing

Airflow Cleaning

Wisdom Tooth Extraction

Root Planing/Deep Cleaning

Gum Treatment

Orthodontics
They also offer specialist, hi-tech treatments such as Digital X-rays, 3D Dental CT Scans, Digital Impression Scans, Zoom2 Tooth Whitening and Plasma Cool-light Tooth Whitening. Thantakit are also the first dental providers in the whole of Thailand to deliver "a crown in one day", thanks to their pioneering on-site CAD/CAM Dental Laboratory.
Other Services
To make life as easy as possible for their international patients, Thantakit provide a range of non-dental services as part of their customer care initiative. This includes warranties on dental implants and cosmetic dental work, free hotel transfers for all appointments and convenient payment plans for large-scale dental treatments.
The Thantakit International Dental Center has been delivering top quality, low-cost dental healthcare for over 70 years now. And the friendly, family atmosphere that the clinic exudes ensures that patients return time after time for all of their essential dental requirements.