Last fact-checked: 5 February 2020
The expense of root canal treatment at home can cause almost as much worry as the prospect of losing your tooth. However, by booking your root canals in Mexico City with Dental Departures, you can save up to 75% (as well as that tooth).
Mexico City can be reached via several major US cities in just over two hours, with multiple direct flights each day, making this an extremely convenient option for dental tourists based in North America. Good year-round weather and an array of cultural attractions make it an exciting destination for either a city break or a longer vacation.
With root canal treatments sometimes taking a couple of days to complete, Mexico City's fashionable neighborhoods and historic center provide plenty in the way of things to see and do between appointments. No longer the pollution- and crime-filled megalopolis, Mexico DF has over the past two decades experienced a cultural and commercial renaissance. The city provides generous opportunities for downtime and relaxation, with all the modern conveniences you'd expect, including shopping malls, restaurants, galleries, museums and parks.
Feeling more adventurous? Then you can always head out of town to see Mexico's iconic Aztec pyramids with an arranged tour.
Why Have Root Canals in Mexico City?
Medical and dental tourism is important in Mexico City with many healthcare providers ensuring they are members of the same professional organizations as their counterparts north of the border.
This growing trend ensures that standards are kept high as patients are naturally attracted to clinics and dentists who are reputable and have a demonstrable track record with verifiable credentials.
Modern dental clinics in Mexico not only offer well-qualified and expert dentists, but the top dentists listed on Dental Departures are all state-of-the-art, using the latest dental treatments, diagnostics, and technologies, as well as the top-grade materials and brands used in dental offices in North America.
A benefit offered as standard by all Dental Departures clinics (that is not necessarily routinely offered north of the border) is a warranty that applies not only to the materials used by your dentist in Mexico City but also on the procedure itself.
How Long Do Root Canal Treatments Take in Mexico City?
A root canal may be carried out in only one or two appointments–providing that there is no infection or other complications. (Any infection will need to be cleared up with a course of antibiotic before the root canal treatment can start. Patients traveling from abroad will want to undergo a course of antibiotics administered by a dentist at home, which should commence at least 10 days before you arrive in Mexico City so that you can start your treatment immediately.
The actual treatment will start with x-rays in order for your dentist to see where the infected root pulp is located. After this, the area will be numbed with local anesthetic and a rubber dam placed around the tooth to keep the area clean and free from debris. The dentist will then access the infected pulp and remove it. The empty chamber will be cleaned, sterilized and filled.
If the tooth is large you will probably need a crown, so a temporary filling will be used until the restoration (crown) is fitted. if your dentist's clinic has an in-house laboratory using CAD/CAM technologies, you can usually have permanent crowns completed in one or two days.
What Is the Cost Comparison of Root Canals in Mexico City to the US and Canada?
Root canal treatments in the United States start from $1,280 whereas the cost is around $400 in Mexico City. However, even greater savings can be made if you require a post/core build-up and crown, with US prices coming in at around $2,200 and Mexico City prices around $1,000.
Some of our leading Mexico City clinics that you can book through Dental Departures include:
● Dr. Jaime Cohen Dental Clinic
Root canal treatments in Mexico City will cost you substantially less - ensuring you save more than enough to pay for flights and accommodation for a week or two in this exciting city.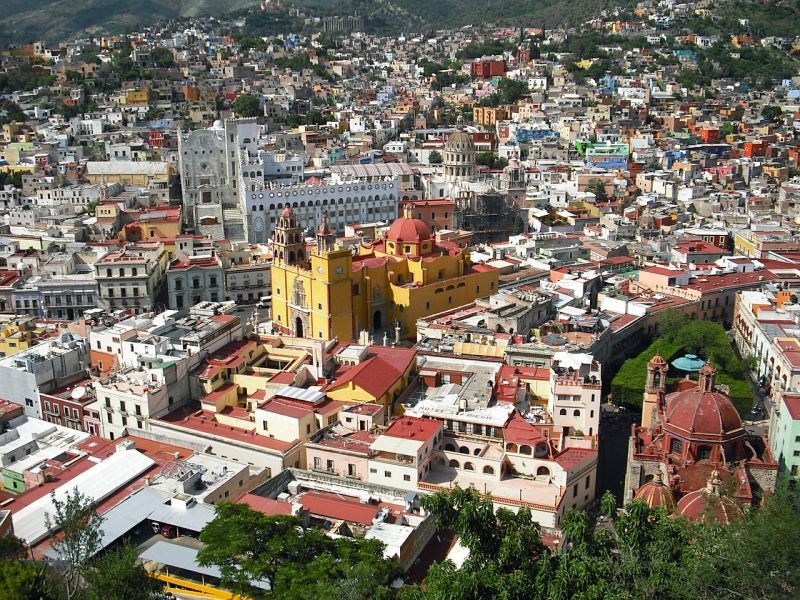 How to Book Root Canals in Mexico City
Book an appointment with one of the Dental Departures' quality-checked dentists listed above or elsewhere on our site. You can do this directly or call our toll-free number. Talk to us via our online chat if you have any questions about root canals in Mexico City - we are always happy to hear from you. Book with Dental Departures to find the best dentists in Mexico City, at the best prices.
Sources:
Skyscanner www.skyscanner.co.th/routes/mex/routes-to-mexico-city-juarez-international.html
What is a Root Canal? American Association of Endodontists. Website accessed: 15 March 2019. https://www.aae.org/patients/root-canal-treatment/what-is-a-root-canal/" target="_blank
McGuigan, Brendan. Archaeological Tours in Mexico. USA Today. Website accessed: 15 March 2019. https://traveltips.usatoday.com/archaeological-tours-mexico-16739.html" target="_blank
Núñez, Emanuel et al. An Overview of Mexico's Medical Tourism Industry. The Cases of Mexico City and Monterrey. Research Gate. 2014. https://www.researchgate.net/publication/278683121_An_Overview_of_Mexico's_Medical_Tourism_Industry_-_The_Cases_of_Mexico_City_and_Monterrey_-_Version_10" target="_blank
Tooth Abscesses. Mayo Clinic. 1 March 2019. https://www.mayoclinic.org/diseases-conditions/tooth-abscess/diagnosis-treatment/drc-20350907" target="_blank