Last fact-checked: 25 January 2021
Save an impressive two-thirds when undergoing a full-arch rehabilitation with the All-on-4® treatment concept in Colombia.
Using specialized dental implants, prosthetics and tools provided by Nobel Biocare, this innovative treatment can restore your smile in a day with a fixed implant bridge—and has a 95% satisfaction rate among the 150,000 plus patients who've successfully been treated.
Learn more about restoring your smile and find reputable providers in Colombia with Dental Departures.
What Is the All-on-4® Treatment Concept?
The All-on-4® treatment concept was pioneered by Dr. Paulo Malo, a specialist implantologist from Lisbon, Portugal. Using his protocol, it is now carried out across the world and has become a fairly common oral rehabilitation procedure.
This treatment essentially replaces a complete arch of teeth, either in the top, bottom or both jaws, using just four dental implants, onto which a fixed dental bridge is attached.
It is suitable if you have already lost several, most or all of your teeth and is considered a more comfortable and natural-feeling solution compared to removable dentures.
Unlike traditional implant procedures, it can also be carried out on patients who have bone loss without the need for a bone graft, providing there is still enough viable bone to work with. This is because the rear implants are longer than traditional ones; they are also inserted into the jaw bone at a 45-degree angle rather than 90-degrees, thus providing a larger surface area for them to integrate with the jawbone.
The complete surgical procedure, including the removal of remaining teeth, insertion of implants and attachment of a fixed provisional (temporary) restoration, can all be carried out in one session (which is why some people may refer to it as a "same-day smile").
To complete the treatment, however, patients must return to the same dentist around six months later (after the implants have properly fused with the jawbone) in order to have their temporary restoration replaced with a permanent fixed bridge, restoring 90% of the teeth's function.
What Does the Process for the All-on-4® Treatment Concept Involve?
While the surgical procedure is carried out in only one session, there is some consultation, examination and planning required beforehand.
Briefly, the treatment steps include:
1: Initial Consultation & Assessment Phase:
After you've booked your appointment with Dental Departures, digital x-rays can be emailed to your dentist in Colombia prior to your trip so that your suitability for the procedure can be determined.
Once you arrive in Colombia you will have an initial consultation, examination and assessment with the dentist, who will also take further x-rays and scans to confirm your suitability. This also allows them to obtain a detailed plan of your jaw for optimum placement of the implants. At this point, impressions of your mouth are taken so that the prosthesis (holding the replacement teeth) can be made, ready to fit on the day of your procedure.
2: Surgical Phase
The surgery is generally carried out under a local anesthetic with IV sedation, although other options may be available depending on your circumstances and preferences.
Any remaining teeth are first removed before the four dental implants are inserted into the jaw at predetermined positions. Special abutments and flexible coping cylinders screwed onto the implants in order to hold an immediate denture (or fixed bridge).
Surgery can take between two and six hours to complete.
3. Healing Phase
While patients can head home almost immediately with their new smile, it should be noted that this fixed bridge is temporary. For the next three to four months, the dental implants will need time to fuse with the jawbone and the gums must properly heal.
As a result, patients are generally advised to stick to a diet of semi-solid and soft foods for this period.
4. Final Restoration Phase
Generally, after four to six months, the patient returns to the dentist in Colombia to have their temporary bridge replaced with a custom-made (final) prosthesis. Using stronger, heavier materials helps to restore the function of the teeth to 90%.
This step does not require surgery as the temporary bridge can simply be unscrewed and replaced.
Why Choose Colombia for Your Mouth Restoration?
Modern Facilities:
Colombia's dental clinics that cater to dental tourists are generally contemporary and well-equipped with the latest diagnostic and therapeutic technologies. Digital x-rays, 3D/CT scanning and CAD/CAM (computer-aided design/computer-aided manufacture) are some of the newer technologies you can expect to find, ensuring quick turnaround times and long-lasting results.
Check out some of the top-rated clinics in Colombia below:
Easily Accessible:
For Americans and Canadians, Colombia is quick and easy to reach with direct flights into not just Bogota, the capital city, but also other popular tourist destinations, such as Medellin and Cartagena.
Non-stop flights from major US cities take as little as 3.5 hours (Miami), although the duration is much longer from the west coast.
Great Prices:
All-on-4® treatment concept prices in Colombia are considerably lower than at home with savings of at least two-thirds to be made at our verified providers (as shown below).
It's also worth remembering that Colombia is a fantastic choice for a dental holiday, so long as you remember to schedule your travel prior to your surgery. Post-op, it's a good idea to take some time to rest and relax in the comfort of your accommodation before flying home.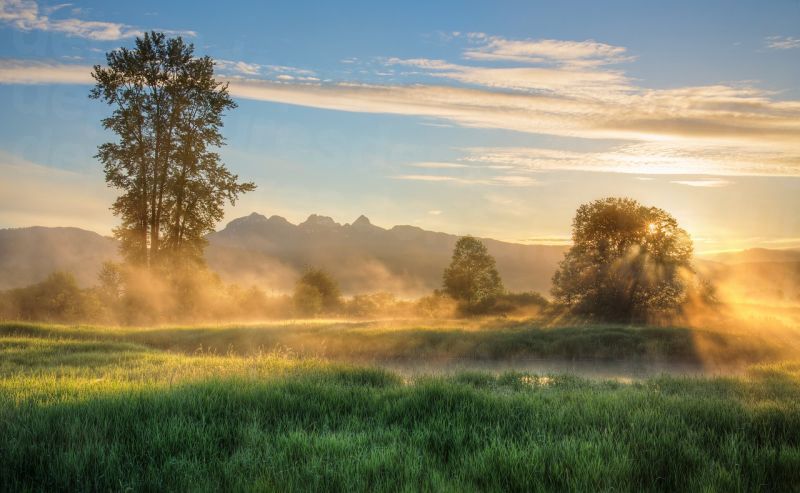 What Is the Cost of the All-on-4® Treatment Concept in Colombia?
Compare the All-on-4® treatment concept prices in Colombia with dentists in your home country in the table below:
| | | | | | |
| --- | --- | --- | --- | --- | --- |
| | US $ | CAN $ | UK £ | EURO € | AUS $ |
| All-on-4s cost – at home | 20,000 | 26,500 | 15,500 | 17,400 | 27,700 |
| All-on-4s cost – Colombia | 6,000 | 8,000 | 4,700 | 5,200 | 8,300 |
[Note: these are estimated prices calculated at the time of writing. Please see our clinic listings for up-to-date prices.]
Is this Treatment Suitable for Dental Tourists Visiting Colombia?
If you are looking to make the most of a vacation while saving a fortune on top-quality dental care, then the answer to the above question is a firm 'yes.'
Many patients experience little in the way of downtime after the procedure. There may be a little swelling or bruising but generally, you should be able to enjoy sightseeing and other low-key activities one or two days after your procedure.
And this is the beauty of Colombia—whether you're staying in one location or visiting a couple, there's so much to see and do. Getting around between cities is reasonably easy and affordable on a domestic flight—so why not make the most of it and see as much of this fascinating country as you can?
Despite its influx of crowds and concrete, the capital of Bogota does have its plus points; it's worth spending a day or two strolling around La Candelaria's cobbled, colonial streets sampling local delicacies and shopping for handicrafts and artisan goods. From craft breweries to graffiti tours showcasing some of the capital's exceptional street murals, the creative spirit is alive and kicking here.
Art and community feature heavily throughout the country, perhaps nowhere more so than in Medellin. Infamous for being the home of drug baron Pablo Escobar, the city is shaking off its former image with a trendy arts scene, a cable car network affording terrific views of the mountains and a growing tourism industry attracting all kinds of visitors.
The same goes for Cartagena, one of the jewels in Colombia's crown that promises heaps of history and easy access to some idyllic islands. A beautiful colonial port city on Colombia's Caribbean coast, its riches were founded on slavery and gold. It remains a sight for sore eyes with its colorful colonial buildings decked with flowers flowing from wrought-iron balconies hovering above pretty cobbled streets. The top of the ancient city walls affords great views across the sea and are a terrific spot for cocktails as the sun goes down.
The Rosario Islands, Providencia and Santa Catalina all provide great diving opportunities and are just a short boat ride away from Cartagena.
How Do I Arrange My Dental Trip to Colombia?
Search our verified providers, choose a dentist and ask for a free, personalized quote from one of our representatives.
Connect with our Customer Care Team, who are always on hand if you'd like to know more, or you can book your appointment directly with us. And don't forget that with our Best Price Guarantee, you'll always get the best deals on your dental care.
Sources:
Nobel Biocare. Website accessed: 25 January 2021. https://www.nobelbiocare.com/en-int
Maló P, de Araújo Nobre M, Lopes A, Ferro A, Botto J. The All-on-4 treatment concept for the rehabilitation of the completely edentulous mandible: A longitudinal study with 10 to 18 years of follow-up. Clin Implant Dent Relat Res. 2019 Aug;21(4):565-577. doi: 10.1111/cid.12769. Epub 2019 Mar 28. PMID: 30924309. https://pubmed.ncbi.nlm.nih.gov/30924309/
Burhenne, Mark. Your First Dental Implant Procedure: What to Expect. Ask the Dentist. 27 March 2019. https://askthedentist.com/dental-implants/
Krans, Brian. Bone Graft. Healthline. 6 November 2018. https://www.healthline.com/health/bone-graft
About Prof Paulo Malo. Nobel Biocare. Website accessed: 25 January 2021. https://www.nobelbiocare.com/dk/en/education/our-speakers/m-o/paulo-malo.html
Leadbeater, Chris & Haines, Gavin. 21 Reasons Why Colombia Should Be Your Next Holiday Destination. The Telegraph. 20 July 2018. https://www.telegraph.co.uk/travel/destinations/south-america/colombia/articles/21-reasons-why-colombia-should-be-your-next-holiday-destination/
Balsinger Olivia. I Saved Thousands of Dollars by Having Surgery Abroad. New York Post. 31 July 2018. https://nypost.com/2018/07/31/i-saved-thousands-of-dollars-by-having-surgery-abroad/
Baker, Vicky. Bogota, Colombia's Banging Capital. The Guardian. 25 February 2017. https://www.theguardian.com/travel/2017/feb/25/bogota-colombia-music-clubs-nightlife
Moseley-Williams, Sorrel. 10 Things to Do in Cartagena des Indias. The Independent. 8 September 2017. https://www.independent.co.uk/travel/americas/cartagena-de-indias-things-to-do-what-see-attractions-colombia-caribbean-coast-las-murallas-salsa-a7934891.html
Radhika. 10 Reasons to Visit Medellin in Colombia. The Evening Standard. 18 January 2018. https://www.standard.co.uk/lifestyle/travel/medellin-colombia-reasons-to-visit-where-to-stay-eat-a3741736.html