Last fact-checked: 26 January 2021
Save a fortune on the cost of the All-on-4® treatment concept in Cali, Colombia at one of our quality-checked specialists offering this treatment provided by Nobel Biocare®.
As the third-largest city in Colombia (behind Bogota and Medellin), Cali offers a cosmopolitan vibe, historical architecture and salsa dancing 'till you drop... all while you undergo this life-changing mouth restoration procedure over the course of two trips.
What Is the All-on-4® Treatment Concept?
This implant-based mouth rehabilitation treatment was pioneered by Prof Paulo Malo—a renowned implantologist from Portugal, nearly two decades ago.
Suitable for patients who have lost several or most of their teeth, the treatment uses four dental implants onto which a full arch of teeth is attached.
Notably, the surgical stage of the process can be carried out in just one day, providing patients with a temporary but secure arch of natural-looking teeth. These are replaced with a permanent set at least six months later.
Unlike dentures, these implants provide a stable and secure base for the teeth, which don't move, slip or fall out.
Am I a Suitable Candidate for this Treatment?
Even if you have been told that you are not a suitable candidate for traditional implants due to bone loss in the jaw, the All-on-4® treatment concept may still be a viable option.
The reason for this is because the rear implants are longer than traditional implants; they are also inserted into the bone at a 45-degree, rather than a 90-degree angle, creating a larger surface area for the implant to connect with the bone, which should provide more stability.
Patients should also be in good general health and will need any gum infections (or other oral health issues) cleared before surgery.
What Is Involved in the All-on-4® Treatment Concept?
As you might imagine, the All-on-4® treatment concept requires a good deal of planning, as well as thorough assessments and examinations. The treatment stages can be outlined as:
1: Initial Consultation & Assessment
Before you book an appointment with a dentist in Cali, our team can arrange for digital x-rays to be emailed over for an initial assessment.
If deemed suitable for the treatment, you will have a thorough consultation with the dentist in Cali once you have arrived in the country, along with an examination and any diagnostic tests and scans to check the structures in your mouth.
Impressions of your mouth will be taken so that your immediate denture can be processed, ready to fit on the day of your procedure.
2: Surgical Procedure
Anesthetic is administered before the procedure is carried out—this will be a local anesthetic often combined with conscious sedation, as requested.
Any remaining teeth will be removed first before the dentist makes incisions at the optimum points in the jaw where implants are to be placed. Using a drill, small holes are made in the jaw at each of these points and the implants inserted.
Using Nobel-supplied abutments and copings, the immediate denture is attached before being trimmed down and adjusted to complete the procedure.
3. Healing Phase
Following surgery, you are free to return home—although it's best to wait a few days before flying as your mouth will be sore.
Over the next four or so months, you will be advised to avoid hard foods; following a semi-soft diet will allow the gums to heal quicker and for the implants to fuse with the jawbone (a [rpcess a called osseointegration).
You should also head the specific advice of your dentists to protect your newly-installed fixed bridge, such as only using mouthwash for the first 14 days, and getting a check-up at a local dentist.
4. Restoration Phase
To complete the treatment, patients return to Colombia for a second time, four to six months after the initial surgery.
While this may involve a few more trips to the dentist for impressions and other tests, the main objective of this follow-up is to have the temporary prosthesis replaced with the newly-made permanent version, which holds a full set of porcelain or composite-ceramic teeth.
After being screwed onto the now-securely-integrated implants, the function of the teeth will be restored to 90%, allowing you to once again eat anything you want.
Is this a Good Type of Treatment to Have as a Dental Tourist?
Patients undergoing this specific type of mouth rehabilitation treatment need surprisingly little downtime, making this an excellent option for dental tourists.
Apart from swelling and bruising, you should be able to go about your most everyday activities with very little discomfort, as long as you heed the dietary advice of your dentist.
Why Choose Cali for Your Mouth Restoration?
Convenience:
Many people who go abroad for their dental care, particularly in Europe and Asia, tend to stick to their own continent. For Americans and Canadians, South America is safe and accessible without having to endure a long-haul flight to the other side of the world.
Quality of Care:
The dental facilities throughout Colombia are generally high-quality, especially those catering to dental tourists. Clinics are modern and kitted out with technologies such as digital x-rays, 3D/CT scanning and CAD/CAM (computer-aided design/computer-aided manufacture).
Savings:
You can realize significant savings compared to the prices you might expect to pay at home. As you can see below, the savings can run up to five figures.
How Much Can I Save on the All-on-4® Treatment Concept in Cali?
Compare the average prices in Cali with those charged at home:
| | | | | | |
| --- | --- | --- | --- | --- | --- |
| | US $ | CAN $ | UK £ | EURO € | AUS $ |
| All-on-4® Treatment Concept – at home | 20,000 | 26,500 | 15,500 | 17,400 | 27,700 |
| All-on-4® Treatment Concept cost – Cali | 6,000 | 8,000 | 4,700 | 5,200 | 8,300 |
[Note: these are estimated prices calculated at the time of writing. Please see our clinic listings for up-to-date prices.]

Why Else Should I Choose Cali for Treatment?
After years of being a no-go country for tourists, Colombia is well and truly open for business once again. So, make the most of what it has to offer and explore as much as you can. And while Cali may not have as much appeal as other major destinations like Cartagena, or the capital of Bogota, it is still a lively city, especially if Salsa dancing, sightseeing and a taste of local culture are on your radar. You have plenty of places where you can learn salsa, or just head out to venues like Tin Tin Deo and Zaperoco to see the pros in action.
Check out Barrio San Antonio—a hilly, neighborhood with cobbled streets that is the oldest part of the city. Once the home to writers and artists, it still has a Bohemian feel about it with theatres, artsy cafes and great views of Cali if you head up the hill to Iglesia San Antonio.
For a pleasant walk, try the riverbanks of Rio Cali in the north of the city where you'll find plenty of shady areas to stop and relax. The famous Cat Park ('El Parque del Gato de Tejada') is also nearby with its giant three-ton bronze cat donated by Hernando Tejada, a local sculptor. His cat has been joined by 15 additional cat statues donated by local artists.
From sailing to golfing, it's also easy to head out of the city and enjoy a range of activities among southwest Colombia's lush green countryside. You'll find hiking trails and plenty of opportunities for birdwatching and wildlife spotting. Take a picnic and a bus to the Rio Pance and the Pance Eco Park and, if you're feeling adventurous, head up to La Voragine where there are waterfalls and more challenging hiking routes.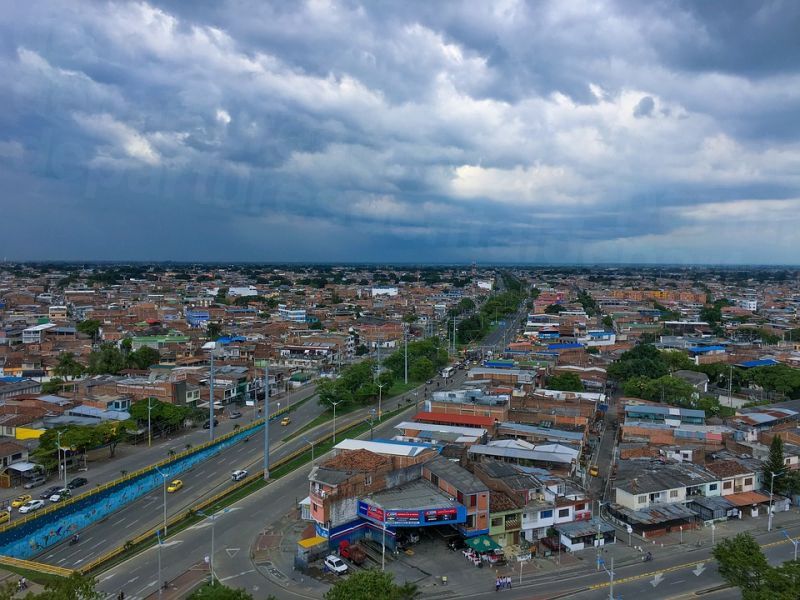 How Do I Arrange a Trip to Cali for My Mouth Restoration?
Book your appointment online or speak to our Customer Care Team if you'd like to know more about the All-on-4® treatment concept in Cali.
We can also help with other aspects of your trip, including financing options, hotel booking and insurance—so feel free to get in touch at any time of day or night.
Sources:
Nobel Biocare. Website accessed: 26 January 2021. https://www.nobelbiocare.com/en-us
About Prof Paulo Malo. Nobel Biocare. Website accessed: 26 January 2021. https://www.nobelbiocare.com/ca/en/education/our-speakers/m-o/paulo-malo.html
Implantology. Malo Clinic. Website accessed: 26 January 2021. https://maloclinics.com/en/implantology
Leadbeater, Chris & Haines, Gavin. 21 Reasons Why Colombia Should Be Your Next Holiday Destination. The Telegraph. 20 July 2018. https://www.telegraph.co.uk/travel/destinations/south-america/colombia/articles/21-reasons-why-colombia-should-be-your-next-holiday-destination/
Baker, Michael. Tourism in Cali, Colombia. USA Today. Website accessed: 26 January 2021. https://traveltips.usatoday.com/tourism-cali-colombia-35912.html
15 Best Things to do in Cali. The Crazy Tourist. Website accessed: 26 January 2021. https://www.thecrazytourist.com/15-best-things-to-do-in-cali-colombia/
Soft Food Diet Options: What To Eat After Dental Treatment. Colgate. Website accessed: 26 January 2021. https://www.colgate.com/en-us/oral-health/nutrition-and-oral-health/soft-food-diet-options-what-to-eat-after-dental-treatment