Last fact-checked: 5 April 2020
Save big money with an All-on-4® in India. Dental Departures' quality-checked dentists can replace all your teeth with this innovative dental implant procedure—leaving you with a beautiful, fully-functioning smile that will restore your confidence and zest for life.
What Are All-on-4s?
The All-on-4 is a specialist technique pioneered by Lisbon implantologist, Dr. Paulo Malo, whereby all the teeth in either your upper jaw, lower jaw—or both—are replaced using dental implants. These are embedded into your jaw bone and take the place of a tooth root. As the name suggests, this procedure uses just four strategically placed implants that support a complete arch of teeth securely and permanently.
They look, feel and act like your own teeth, and unlike dentures, there is no danger of them slipping or falling out.
How Much Do All-on-4s Cost in India Compared to Home?
The procedure is not available on the NHS (British National Health Service), and as a private procedure, the cost runs into tens of thousands of pounds. Patients seeking an All-on-4 will find this to be the same story in most other parts of the world.
However, the savings in India are substantial, which makes it a good option if you'd like something that is more secure than dentures.
The table below compares All-on-4 prices in India with your home country:
| | | | | | |
| --- | --- | --- | --- | --- | --- |
| | UK £ | EUR € | US $ | CAN $ | AUS $ |
| All-on-4 Price at home | 16,000 | 19,000 | 20,000 | 27,000 | 27,000 |
| All-on-4 Price in India | 6,200 | 7,200 | 8,000 | 10,500 | 11,700 |
( Note: the prices above are approximate. Please check our current prices for your selected clinic for estimated costs of treatment).
Am I Suitable for an All-on-4 Procedure?
You should be in overall good health, and your dentist will need to undertake diagnostic assessments of your mouth and jawbones to confirm that you are a suitable candidate for the All-on-4 procedure.
Unlike traditional implants where the bone loss in the jaw will render you unsuitable for the treatment, the All-on-4 procedure may be viable even if you do have bone loss. The main cause of bone loss in the jaw is periodontitis, the advanced stages of gum disease, whereby the soft tissue and bone that supports the tooth is damaged.
The reason why the All-on-4 procedure is still possible under these circumstances is due to the fact that the technique differs from traditional implants in the following ways:
1: The implants are placed two in the front and two in the rear. They form a three-dimensional trapezoid force that secures the false teeth firmly in place.
2: The rear implants are longer than traditional implants, and
3: They are placed at a 45 rather than a 90-degree angle, which creates greater bone to implant contact.
If you are a smoker, dental implants are not a good option. Smoking reduces blood flow to the mouth, and so oxygen and nutrients needed for cell health are diminished. This is a particular problem when tissues are healing, and your body's ability to fight infection may be compromised, which could lead to infection and failure of your implants.
Is an All-on-4 a Good Procedure to Have in India as a Dental Tourist?
Although the All-on-4 is a major procedure, many patients find they experience little discomfort after surgery and are able to continue with most everyday activities without too many problems. If you are planning to combine a holiday with your procedure, there is no reason why you shouldn't be able to make the most of your time in India, without feeling so out-of-sorts that you'd rather stay in your hotel room.
It is worth stressing here that you should take things slowly and gently after surgery—your body needs its strength and energy to help speed your recovery, so treat it kindly.
There's no need to be worried about the qualifications and skills of the dentists in India if you have chosen a reliable provider. The All-on-4 Is a specialist procedure with a high success rate and will be carried out with the same know-how and expertise by your Indian dentist as a suitably-qualified dentist at home.
Many private dental clinics in India are modern and contemporary, equipped with the latest high-tech innovations, such as 3D/CT scanning, digital x-rays and computer-aided design/computer-aided manufacture (CAD/CAM) that ensures accurate diagnoses and treatment outcomes.
India is a vast country with a huge variety of locations and attractions to choose from. From the hippie-friendly beaches of Goa to laidback Kerala and all the areas in and around the capital city, New Delhi, including Shimla and Darjeeling in the Himalayas and, of course, the majestic Taj Mahal. With Dental Departures, you can find a great dental clinic to fit in with your travel plans.
Can You Recommend Good Clinics for All-on-4s in India?
All of the clinics listed with Dental Departures have been pre-screened by us. We know that finding a trustworthy facility is paramount to obtaining the best treatment outcomes, which is why we make it our business to partner only with the very best.
Our background checks include searching criminal/legal records, visiting clinics personally and collecting real patient reviews. We confirm dentist qualifications, verify professional memberships and include clinic photos, location maps, prices and more with each of our listings. You'll have all the information you require at your fingertips to enable you to make an informed choice.
Our top-rated clinics in India for All-on-4s are:
What Is the Procedure for an All-on-4? How Long Will I Need to Stay in India?
The procedure is carried out in just one session, but the treatment relies on precise planning beforehand, which may require a number of visits to your dentist prior to the procedure.
After surgery, you should stick around for a couple of days, just so your dentist can keep an eye on how things are healing, and to make sure there are no problems. Do always take your dentist's advice—and have realistic expectations about how long you need to stay in the country.
The treatment plan for the All-on-4 can be summarised as follows:
1: Initial Consultation & Assessment
First things first: send up-to-date digital x-rays (taken at home before you fly) through to your chosen dentist in India with details of your medical history. This will enable the dentist to make a preliminary assessment as to your suitability for the All-on-4. Once you arrive in India, your dentist will arrange to see you in person, carry out a thorough examination and conduct appropriate diagnostic tests to assess your mouth and jaw bone. 3D/CT scans are used as a template for your dentist to accurately appraise the optimal placement for your implants. You will also need to have impressions made of your mouth so that your new teeth can be made and be ready for attaching to your implants on the day of the procedure.
2: Treatment Day
The All-on-4 procedure takes around two hours per jaw, and local anaesthetic or conscious sedation is used. If you have any remaining teeth, these can be removed at the same time. However, if you have had extractions, it's worth noting that in order for the gums and bone to heal, you will be given a temporary arch of teeth which is lighter than the permanent one. This means you will need to return to have the permanent one fitted after three months. If this is an issue, it will be best to have any teeth extracted several months before you go to India.
The All-on-4 procedure commences with your dentist opening up the gums at the points indicated from the CT scan. A small hole is made in the jaw at each of these points, your new arch or arches are attached to complete the procedure.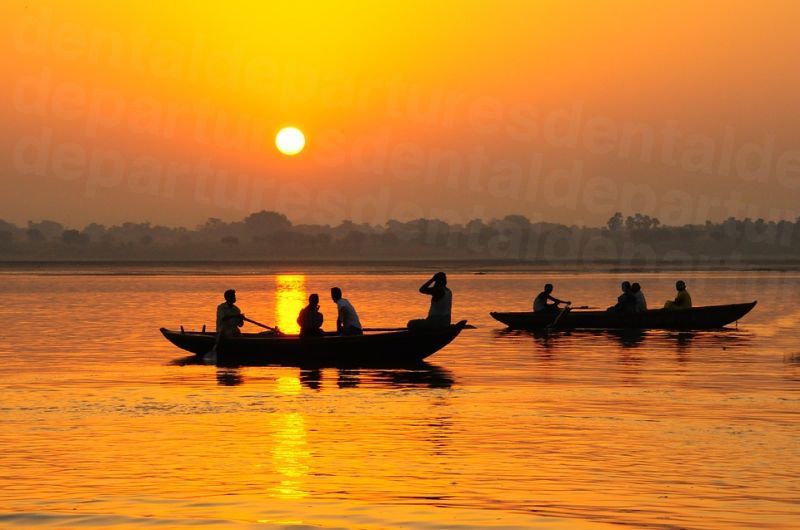 Further Information about All-on-4s in India:
Take a look at the listings on Dental Departures' website to find your dentist. Read patient reviews, compare prices, and check out our exclusive discounts.
Speak to Dental Departures' Customer Care Team for further information about All-on-4s in India, as well as finance options and insurance cover for global dental care. If you are ready to schedule your appointment you can do so online right here any time of the day or night, at no charge to you.
Sources:
About Prof Paulo Malo. Nobel Biocare. Website accessed 30 January 2019. https://www.nobelbiocare.com/dk/en/education/our-speakers/m-o/paulo-malo.html" target="_blank
Nordqvist, Christian. What is Periodontitis? Medical News Today. 18 January 2018. https://www.medicalnewstoday.com/articles/242321.php" target="_blank
Murphy, Caleb. Smoking And Tooth Implants: How it Affects the Success Rate. Authority Dental. 8 April 2019. https://www.authoritydental.org/smoking-tooth-implants" target="_blank
Malo, P et al. A Longitudinal Study of the Survival of All-on-4 Implants in the Mandible with Up to 10 Years of Follow-up. Journal of the American Dental Association. March 2011. https://www.ncbi.nlm.nih.gov/pubmed/21357865" target="_blank