Last fact:checked: 9 April 2020
If you've lost most or all of your teeth, replace them for less with an All-on-4® in Tunisia. This innovative implant procedure offers a more permanent, convenient solution than dentures, and you'll save thousands when booking through Dental Departures at one of our verified dentists.
What Is An All-on-4?
The All-on-4 is a dental implant procedure that replaces all the teeth in the upper, lower or both jaws. Four dental implants are used in each jaw, and a complete arch of all your replacement teeth are attached (hence, the name).
The technique was pioneered by Dr. Paulo Malo, a renowned implantologist from Portugal. He perfected the technique which is now taught to implantologists around the world. The procedure is superior to dentures, as there is no problem with the teeth moving, slipping or falling out. Plus, some dentures can cause rubbing to the gums and soft tissues of the mouth, which isn't a problem with All-on-4s.
Am I Suitable for the All-on-4?
For most patients that are generally in good health, the All-on-4 could be a suitable procedure—even for those with bone loss who have been deemed unsuitable for traditional implants. Contrary to popular opinion, tooth loss is not an inevitable consequence of old age. In fact, there is no reason why teeth shouldn't last as long as we do. But, very often, it is periodontitis, an advanced form of gum disease that causes us to lose our teeth.
As the disease progresses, it begins to attack not just the gums and soft tissues around the tooth, but also the jaw bone, damaging the supporting structures around the teeth which leads to tooth loss. With traditional dental implants, if there is bone loss where the original tooth was situated, there will be nothing for the implant to anchor to, and so a bone graft is necessary to increase surface area. This is a separate surgical procedure, which will require several months, if not up to a year of waiting, before the bone is augmented enough to hold a dental implant.
For All-on-4s, even with bone loss, the procedure may be possible because:
i) The implants can potentially be placed in areas of the jaw where there is no bone loss.
ii) The implants placed in the rear of the jaw and inserted at a 45-degree rather than 90-degree angle, which increases bone-to-implant contact, thus providing more stability.
Smokers are not considered good candidates for dental implants. Smoking decreases blood flow, reducing the number of essential nutrients and amount of oxygen available to the cells which fight infection and aid healing. This is a major issue just after implant surgery, but also throughout the life of your implant, and can lead to the failure of your implant procedure.
How Much Do All-on-4s Cost in Tunisia?
The table below compares All-on-4 prices in Tunisia with your home country:
| | | | | | |
| --- | --- | --- | --- | --- | --- |
| | UK £ | EUR € | US $ | CAN $ | AUS $ |
| All-on-4 Price at home | 16,000 | 19,000 | 20,000 | 27,000 | 27,000 |
| All-on-4 Price in Egypt | 5,000 | 6,000 | 6,600 | 8,700 | 9,800 |
(Note: the prices above are approximate. Please check our current prices for your selected clinic for estimated costs of treatment).
As you can see, it's possible to save over two-thirds in Tunisia. Given that this is one of the most expensive dental treatments on the market, this can equate to savings of more than £10,000 (even after factoring in travel expenses).
Is an All-on-4 a Good Procedure to have in Tunisia as a Dental Tourist?
In terms of quality, only the crème de la crème is admitted to Tunisia's one dental school, which is located in Monastir. Training is on a par with western nations, including the UK, as students are required to spend five years in medical school, plus a year's internship and successful exam results before becoming a dentist.
Specialist training for implantologists takes many more years of further training, with procedures such as the All-on-4 having a high success rate.
Considerable investment has been pumped into Tunisia's dental tourism facilities, with many now offering contemporary, airy environments, and state-of-the-art technologies, such as 3D/CT scanning and digital x-rays.
The All-on-4 may be considered to be a major procedure, but many patients find they have little in the way of downtime or side-effects after the procedure, which means they can enjoy their time in Tunisia, as long as they take things easy.
What Is the Procedure for an All-on-4? How Long Will I Need to Stay in Tunisia?
The actual All-on-4 procedure (i.e. the insertion of the implants) is carried out in just one session, but the success of the procedure is partly down to the meticulous planning beforehand. This may entail several visits to the dental clinic in Tunisia, so if you are planning on any activities, it is best to coordinate with your dentist. They will also be able to estimate how long you will need to stay in the country.
The treatment plan for All-on-4s a be summarised as:
1: Consultation & Assessment: An initial assessment can be offered to you if you send your digital x-rays to Dental Departures who will get in touch with your chosen dentist to ask about your suitability for the procedure.
If you are suitable, once you have arrived in Tunisia you will need to have a thorough consultation, assessment and diagnostic tests, such as CT scans, with your dentist. If everything looks good to proceed, the dentist will take impressions of your mouth, which are sent to a laboratory where your new teeth are custom-made. If you have any teeth that need extracting, these can be removed at the same time as your All-on-4 procedure is carried out.
2: The Procedure (two phases):
● Phase 1: An All-on-4 is carried out under a local anaesthetic or conscious, sedation and typically takes around 2.5 hours per jaw. This can begin following the planning stage (i.e. during the same trip to Tunisia). Using your CT scans as a guide, the gum is opened up to expose the jawbone at the designated points. Small holes are made in the jawbone and each implant inserted. Patients leave on the same day with a temporary set of replacement teeth. You may need to stay in Tunisia for a few more days following your dentist's advice.
● Phase 2: You will return to Tunisia to have your permanent set of replacement teeth attached once the jaw has healed from the surgery. This usually takes around six to eight months. Barring any complications, this placement procedure is quick and straightforward. Following your dentist's advice, you should be able to fly home after a few days. Do make sure that your new teeth feel comfortable and function properly.
This marks the completion of your All-on-4 treatment.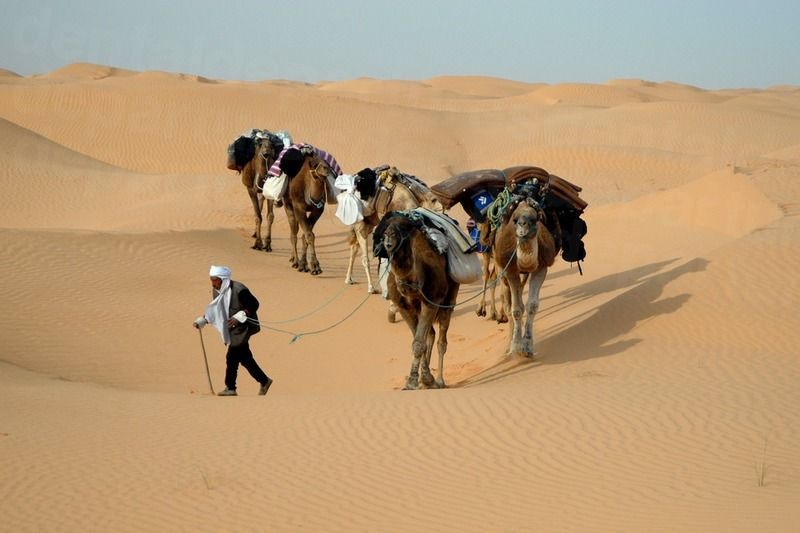 Why Book All-on-4s in Tunisia with Dental Departures?
1: Dental Departures pre-screens all the facilities listed on our website. Our checks include:
● Onsite visits
● Searching criminal/legal records
● Verifying dentist qualifications
● Confirming professional memberships
2: We include useful information under each of our clinic listings, such as:
● Prices
● Location maps
● Clinic photos
Check out our high-quality clinics for your All-on-4s in Tunisia.
● Cabinet Dentaire Dr. Ridha Bessrour
● Cabinet Dentaire Dr. Ahmed Besrour
3: We have a Best Price Guarantee for all our clients, so booking with Dental Departures means you will never pay more than you have to.
Further Information about All-on-4s in Tunisia:
Find a clinic for your All-on-4 in Tunisia with Dental Departures. Our Customer Care Team can give you a free, no-obligation quote, as well as provide around-the-clock assistance with finance and insurance. Or if you've already selected your clinic, you can schedule your appointment with us online any time of the day or night, at no charge to you.
Sources:
About Prof Paulo Malo. Nobel Biocare. Website accessed 23 January 2020. https://www.nobelbiocare.com/dk/en/education/our-speakers/m-o/paulo-malo.html" target="_blank
Nordqvist, Christian. What is Periodontitis? Medical News Today. 18 January 2018. https://www.medicalnewstoday.com/articles/242321.php" target="_blank
Murphy, Caleb. Smoking And Tooth Implants: How it Affects the Success Rate. Authority Dental. 8 April 2019. https://www.authoritydental.org/smoking-tooth-implants" target="_blank
Malo, P et al. A Longitudinal Study of the Survival of All-on-4 Implants in the Mandible with Up to 10 Years of Follow-up. Journal of the American Dental Association. March 2011. https://www.ncbi.nlm.nih.gov/pubmed/21357865" target="_blank
Clarys, Hanna. The Top 10 Things To Do And See In Tunis. The Culture Trip. 9 February 2017.https://theculturetrip.com/africa/tunisia/articles/the-top-10-things-to-do-and-see-in-tunis/" target="_blank