If you're missing most of your teeth get them replaced with an All-on-6. In Hungary , this expensive procedure costs less than a third of the UK All-on-6 prices, saving you tens of thousands and making it a much more viable treatment option.
Everyone assumes that tooth loss is inevitable as you get older, but that shouldn't be the case. Your teeth should last as long as you do with proper care. However, periodontal disease is the major cause for adult tooth loss, but unfortunately many people don't realise they have it until it's too late. Periodontal disease is an advanced form of gum disease, that essentially melts away the jaw bone around the tooth roots, eventually leading to tooth loss. Very often, this disease leads to multiple tooth loss, which means that dentures are usually the only option to replace the missing teeth.
However, dentures are not necessarily the ideal solution. The gums shrink and change over time, which means that dentures become loose and ill-fitting, necessitating in patients having to get frequent adjustments, or even new dentures.
What is an All-on-6 procedure?
The All-on-6 is a dental implants treatment whereby six implants are inserted into the upper or lower jawbone which hold a complete arch of false teeth. One of the advantages of this procedure is that may even be suitable for patients with bone loss who are not viable for traditional implants.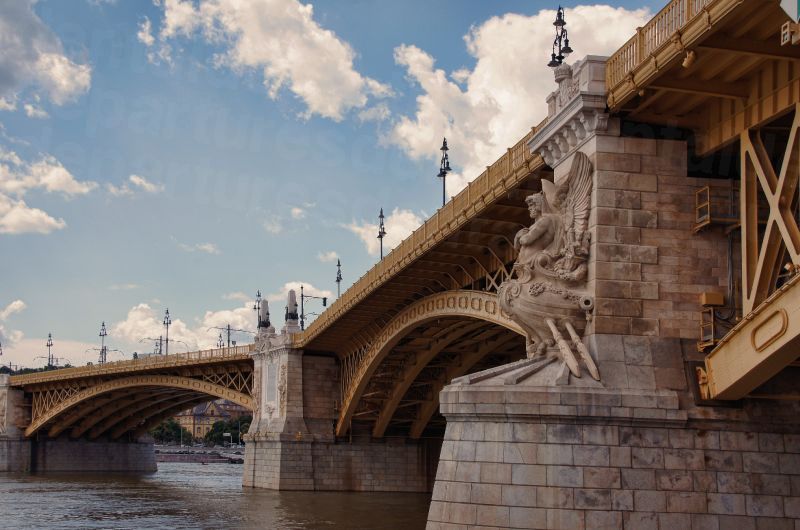 What are the benefits of the All-on-6?
· The 45-degree angle that the rear implants are placed at are in contact with more of the bone in the jaw and may be more suitable for patients with bone loss without having to undergo a separate bone graft procedure.
· The All-on-6 procedure can often be completed in one day – placement of implants and new teeth.
· Teeth extractions can be carried out at the same time as implant placement.
· Surgical time is lessened so the procedure is good for dental phobic patients.
Why should I get All-on-6s in Hungary?
Dental tourism in Hungary has been popular for centuries. Located in the middle of Europe, neighbouring countries, including Austria, have crossed the Border to take advantage of lower cost care in Hungary. Budapest, the Capital, is the most popular destination for dental tourists, but there are other appealing locations in the country, like Mosonmagyaróvár , a town in the northwest close to the Austrian and Slovakian Borders which has made rather a name for itself as a dental tourism destination.
It's not difficult to see why. Standards are exceptionally high for dental care, but with low prices. There is certainly no compromise on the quality overseas patients can expect to receive. Dentists in Hungary are highly-skilled and well-qualified, working with the most up-to-date technologies and European ISO standard materials.
Dental clinics in Hungary offer a wide range of general and specialist dentistry, including All-on-6 dental implants, and many have their own onsite dental laboratories to provide quicker treatment times for prosthodontics (false teeth, crowns, veneers etc.)
You'll save thousands in Hungary compared to what an All-on-6 in Manchester costs, or London, Dublin and elsewhere in the UK.
How much does an All-on-6 cost in Hungary?
| | | | | | | |
| --- | --- | --- | --- | --- | --- | --- |
| | UK £ | EUR € | US $ | CAN $ | AUS $ | NZ $ |
| All-on-6 costs – at home | 23,000 | 27,000 | 30,000 | 40,000 | 39,000 | 42,000 |
| All-on-6 costs – Hungary | 7,500 | 9,000 | 9,600 | 10,800 | 13,300 | 13,700 |
Is an All-on-6 a good treatment to have as a dental tourist?
The treatment is a great treatment for dental tourists. Not only do you save thousands of pounds, but the treatment can be carried out in one day, plus there is very little downtime after the procedure. So, you will be able to get on with making the most of your trip and enjoying life to the full. You can even be out having dinner on the very same day as you've had your treatment.
What's involved in the treatment process for All-on-6s?
The dentist will first confirm with scans and x-rays of your mouth that you are a suitable candidate for the All-on-6 treatment. For the procedure you will be given local anaesthetic to numb the mouth so the dentist can open up the gum at the points where the implants are to be placed. Holes will be drilled in the jawbone, the implants placed and new teeth attached. It really is as simple as that.
How can I choose a trustworthy dental clinic in Hungary?
Although standards of dental care for dental tourists in Hungary is generally high, it is always a good idea to do your own research for your own peace-of-mind, particularly if you are going abroad.
This is where booking through Dental Departures helps. Although no medical or dental treatment can ever be guaranteed completely, you can give yourself the best chance of it turning out successfully by choosing a reliable facility. It is not always easy to establish, given there is no directory where you can look up 'the best dental clinics in Hungary'. Thus, it boils down to checking out a few different areas to get an overview and making your decision with all the facts at your disposal. So, we check legal and criminal records, confirm dentist qualifications and verify professional memberships. We also publish real patient reviews, clinic photos prices and much more so you can easily make a comparison with everything you need at your fingertips.
Here are some of our Hungary dental clinics that you may like to have a look at:
What else does Hungary offer dental tourists?
For UK and Irish visitors Hungary is convenient to get to with low-cost air carriers, including Ryanair and Easyjet offering frequent flights.
Budapest, Hungary's impressive, grand and very attractive capital city is a huge draw for most visitors. Majestic architecture embracing Neoclassical, Baroque, Roman, Medieval and Art Nouveau creates an inspiring cityscape where open-air thermal spas, outdoor bars and al fresco dining are de rigeur in the Summer. And why not? It's a beautiful city with even more feathers in its cap as it's set on the banks of the winding River Danube – a finer view you'd be hard pushed to beat while sipping a gin and tonic on a warm summer's evening.
The city if perfect for wanderers and amid all this gorgeousness there are reclaimed spaces – the Ruin Bars – that occupy formerly run-down buildings and dilapidated courtyards and where tree-filled gardens, old cars, floor lamps, trestle tables and sofas create cosy spaces for drinking and dining.
It's not just Budapest that impresses. Hungary does historic cities well. Mosonmagyaróvár's narrow streets and passage-ways weave in between Baroque buildings and a Medieval Fortress. Lying on the banks of the Leitha, a tributary of the Danube, it is popular with hikers, cyclists, campers and water-sports enthusiasts. Also, its thermal water is said to be one of the best medicinal waters in Europe.
The Bottom Line
Finding affordable teeth replacement options are possible for the British and Irish in Europe. Find out more about getting an All-on-6 in Hungary by getting in touch with our Customer Care Team who will be more than happy to talk you through the process, book your appointment or get a free quote for you.