Get your smile back with a low-cost All-on-6 in Turkey . This procedure replaces all your teeth in one jaw with six dental implants, giving you stable replacements that are permanently fixed and have no danger of moving or falling out.
What is the All-on-6 Procedure?
If you have worn dentures you'll know that they are not always the most suitable option, unless you secure them with inconvenient, messy adhesives. The All-on-6 dispenses with that by attaching a complete arch of false teeth fully supported by six, strategically-placed implants.
What are the Benefits of All-on-6?
The treatment may be suitable for patients with bone loss without the need to undergo a bone graft procedure;

Teeth extractions, insertion of implants and attachment of teeth can often be carried out in one session;

Less treatment time makes it more suitable for nervous patients;

No more worrying about loose dentures;

Eat anything you want and take part in sports you never thought you could if you had dentures;

It's cheaper than replacing teeth individually with dental implants.
What's Involved in the Treatment Process for All-on-6's?
Any remaining teeth in the jaw receiving the implants will be extracted. The dentist will then make small incisions in the gums at the strategic points where the implants are to be inserted. Holes are drilled into the jaw bone at these points and the implants inserted. The gum incisions are stitched back and the new arch of teeth are attached. The procedure takes around three hours.
Why Should I Get My All-on-6 Treatment in Turkey?
1: With quality healthcare at far less cost, Turkey is worth considering as a dental travel destination. Travel access is reasonably convenient for British and Irish patients—flights from London, Manchester or Edinburgh take around four hours.
2: One of the world's most-traveled tourism destinations, Turkey is a wonderful option for a holiday. As the 'cradle of civilization' Turkey is fascinating for anyone interested in history, not to mention incredible natural wonders including UNESCO World Heritage listed sites like Cappadocia and Hierapolis.
3: Turkey's dentists are well-qualified and have undertaken years of study, just like dentists at home do. Specialist implantologists are likely to be members of professional organizations, like the International Congress of Oral Implantologists (ICOI).
4: Dental tourists can expect modern facilities, equipped with the latest technologies, such as 3D/CT scanning, digital panoramic x-rays and computer-aided design/computer-aided manufacture (CAD/CAM).
5: The savings are enormous—up to 70%— for all-on-6's in Turkey compared to clinics at home.
What are the All on 6 Costs in Turkey?
All-on-6 costs in Turkey average around 70% lower than at home:
| | | | | | | |
| --- | --- | --- | --- | --- | --- | --- |
| | UK £ | EUR € | US $ | CAN $ | AUS $ | NZ $ |
| All-on-6 costs – at home | 23,000 | 27,000 | 30,000 | 40,000 | 39,000 | 42,000 |
| All-on-6 costs – Turkey | 6,000 | 7,200 | 7,700 | 10,400 | 10,200 | 11,000 |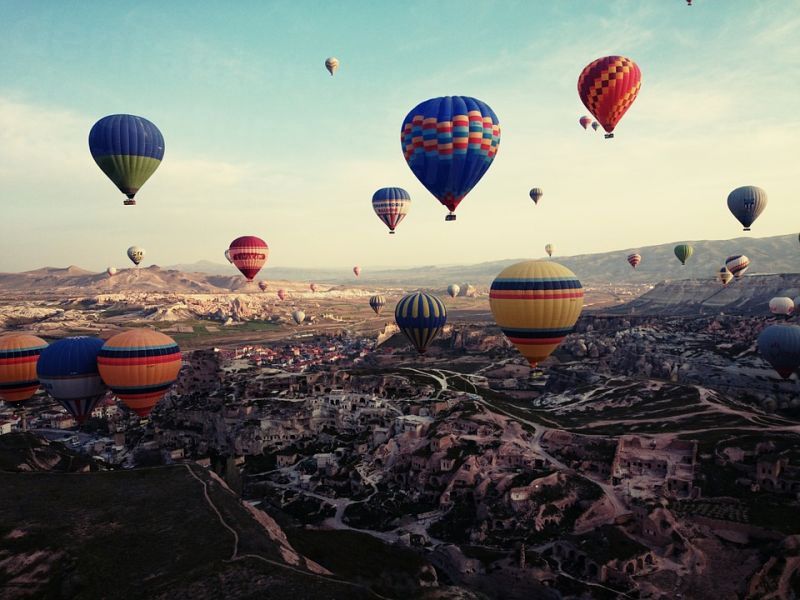 How Can I Find A Good Quality All-on-6 Clinic in Turkey?
We understand your apprehension about going to Turkey (or any other country abroad) for dental work. However, if you do your research, you can find trustworthy clinics that will offer services as reliable as you would expect from a dental clinic at home. This is the key to a successful outcome, and one we take seriously.
Dental Departures has years of experience in partnering with good quality clinics. We carry out our own background checks to determine whether a facility matches our expectations. There is no one easy way of determining this, which is why we check so many clinical and service criteria. These include confirmation of doctor qualifications and professional memberships, as well as collating real patient reviews. This information is readily available on our website for free, alongside clinic photos, maps and prices, giving you the opportunity to compare clinics and make your own informed judgement on whether a facility is for you.
Where Are the Best Clinics Located in Turkey for All-on-6?
Dental tourism facilities are often located in popular tourist locations, and that is certainly the case in Turkey. Below are three of our most popular clinics and their locations, to give you some ideas on where you might arrange your dental tourism trip.
Istanbul – DentGroup International
Istanbul has a good dental tourism scene with high-quality clinics like DentGroup providing outstanding services. The city is a good option for dental tourists who want to sight-see, and as with many cities, there are plenty of opportunities to amble around at a leisurely pace.
Istanbul is one of the world's greatest cities. The Bosphorus Strait splits the city between two continents so that, uniquely, part of Turkey is in Asia and the other in Europe. The city lends itself to getting around on foot. Narrow, cobbled streets provide plenty of interesting diversions for shopping, dining-out, or just sitting down, taking a breather and watching the world go by. The city is great for doing this, whether you are overlooking the comings and goings of the boats on the Bosphorus, relaxing in the gardens of the splendid Topkapi Palace or are just awestruck by the sheer size and beauty of the Sultan Ahmet Mosque (the Blue Mosque) or the Hagia Sophia (once a Greek Orthodox church, then an Ottoman Mosque and now a museum).
Antalya– Premium Dental Turkey
Antalya has an international airport and is not just a gateway to the Turkish Riviera. It's the largest city on Turkey's Mediterranean coast, overlooking the Gulf of Antalya. There is a well-preserved old city with narrow streets and restored Ottoman houses, a Roman-era harbour and breath-taking clifftop views of the mountains and the city. Two beaches—Konyaalti and Lara Beach and the Duden Waterfalls are other attractions in town while the Aspendos theatre and the huge Perge Ancient City ruins are nearby.
Like Istanbul, there are plenty of attraction for dental tourists, as well as nearby beaches to take advantage of.
Marmaris– Necip Albarak Dental Clinic
Marmaris is a popular resort city on the Turkish Riviera. Situated between pine-clad mountains and blue waters it is a lively town with a long promenade with plenty of options for eating and drink. It is not a shrinking violet of a town, but it does have a pretty harbour and you can get a gulet cruise or a ferry to Rhodes, the nearby Greek island.
Further Information
If you're looking for big savings, good quality and an enjoyable holiday or recovery destination for your All-on-6, Turkey hits the spot. Start the ball rolling by searching our clinics and asking for a free quote. Or, get in touch with our Customer Care Team who will be able to answer any of your questions regarding a dental tourism trip to Turkey.