Last fact-checked: 20 February 2020
Book in for a new dental crown in Colombia and pay around 50% less than at home. If you're looking for a lively holiday destination to combine with low-cost dental work, then look no further than Colombia. Dental Departures makes it easy to find quality dentists abroad, taking all the worry out trying to find one yourself—and allowing you to spend time enjoying your vacation.
Why Would I Need a Dental Crown?
A dental crown may be an option to treat a number of dental problems. They can be used to replace a missing tooth, either as part of a dental implant or as part of a bridge. They can also be used to strengthen a tooth, particularly after a root canal, or large filling where the structure of the tooth may not be as strong as it was. Another use is to strengthen and protect a damaged tooth that may be cracked, for example.
Why Get A Dental Crown in Colombia?
● If you're savvy about saving money and finding it increasingly expensive to receive dental care at home, then exploring the option of dental tourism is one way of reducing your bills. Plus, if you vacation abroad every year, there's no reason why you can't have your annual check-up as part of your holiday. It will keep your dental health in tip-top condition, allowing you to have any minor problems treated as they arise—which will certainly cost less than the prices at home. By dealing with easily-treatable issues expediently, you lower the risk of developing much more serious dental problems down the line.
● Getting a crown on holiday won't take up too much time. If the dental clinic offers CAD/CAM (computer-aided design/computer-aided manufacture) technology, the complete procedure, including the manufacture of the crown and fitting, can be carried out in just one day, while you wait.
● Dental clinics in Colombia providing services to international patients are typically of a good standard. They are equipped with the latest technologies, such as digital x-rays and 3D/CT scanning to provide accurate diagnoses and treatments. Clinics tend to be modern and staffed with highly-skilled professionals, most of whom will speak good English. Internationally-recognized procedures on safety and hygiene are followed and the same world-renowned brands and materials your dentist uses at home are also available at dental clinics in Colombia.
● Choosing a dentist through Dental Departures gives you the assurance that the facility you have chosen has been background-checked for quality. All the verified clinics listed on our site have gone through our processes to ensure they offer services comparable to the dental care you would expect at home. Our checks include legal/criminal records, verification of dentist qualifications and confirmation of professional memberships. You can view these under each listing, as well as clinic photos, patient reviews, maps and prices—all there to help you make an informed choice as to which clinic is best for you.
●Dental crowns are around 50% less expensive than at home, saving you a substantial amount.
How much Do Dental Crowns Cost in Colombia?
Compare the dental crown prices in Colombia with your home country in the table below:
| | | | | | |
| --- | --- | --- | --- | --- | --- |
| | US $ | CAN $ | UK £ | EUR € | AUS $ |
| Dental Crown Costs at home | 1,300 | 1,700 | 1,000 | 1,100 | 1,800 |
| Dental Crown Costs in Colombia | 625 | 829 | 486 | 545 | 869 |
How Long Will the Crown Procedure Take? What's Involved?
Typically, two visits to the dentist are required. During your first visit, the dentist will perform a thorough examination; if a crown is indicated, they will prepare the tooth to receive it. This involves filing down the tooth so the crown will fit comfortably on top. You will also need impressions taken of your mouth which will be sent to the laboratory where your crown is custom made to fit. The dentist will place a temporary crown on your tooth until you return to have the permanent one fixed. The process shouldn't take any more than an hour.
Once the dentist has received your crown back from the lab it's time to return to have it fixed. The waiting period here is generally a few days—although some clinics with on-site manufacturing technology do offer a same-day turnaround time. The process is straightforward with a special light-activated adhesive used to fix the crown securely onto your tooth and should only take a matter of minutes.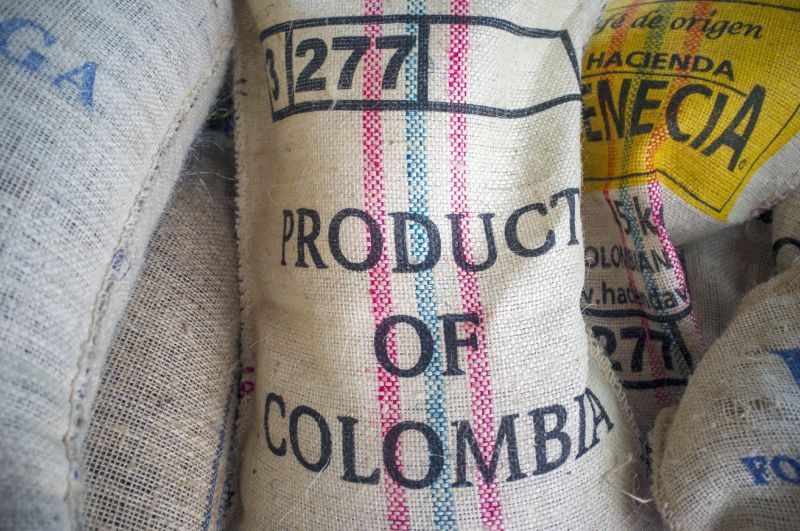 Recommended Locations in Colombia for Dental Crowns
You can usually find good-quality dental clinics in Colombia's popular cities, including Bogota, Medellin, Cartagena and Cali. Each one has its own unique charm, so deciding where to go does need some research (unless you're already familiar with the country). It's also worth noting that domestic flights are inexpensive, providing an easy way of getting around.
Bogota:
Colombia's capital city is experiencing a renaissance. Brimming with craft breweries, boutique hotels and exciting restaurants, the city is just as exciting as any other 21st-century capital city—and perhaps a little bit more intriguing thanks to its charming far-flung neighborhoods. Graffiti has been decriminalized and there are tours around the most famous murals. Check out the historic, colonial old town La Candelaria, the subterranean salt cathedral in Zipaquira and the best works of Medellin painter and sculptor, Fernando Botero, at the Botero Museum.
While in Bogota, check out Dentica by Cristina Suaza for your dental crown work.
Medellin:
Shaking off its infamous past as the home of Pablo Escobar (it's also the home town of Colombia's famous artist Fernando Botero), Medellin has plenty to offer. Some of Botero's works can be seen in the Antioquia Museum (although the best are, unfathomably, in Bogota). Unwinding is par for the course in Medellin with Arvi Park's trails and iconic gondolas, the diverse plant life at the Botanical Gardens and the chance to let your feet breathe in the Barefoot Park. At night, he city's restaurants, bars and clubs around Parque Lleras provide entertainment into the small hours and you can shop until you drop at Santa Fe Shopping Centre.
As for a top-rated dental clinic? We (and many happy patients) recommend International Smiles thanks to its broad range of services and competitive prices.
Cartagena:
This pretty port city on Colombia's Caribbean Coast is an ideal base for exploring some of the nearby Caribbean islands and diving locations, including Islas del Rosario's coral reefs. Cartagena is a well-preserved UNESCO World Heritage Site and is also one of the world's most biodiverse places—check out a few species of bird (or 138, to be specific) at the National Aviary in nearby Baru.
Centro de Implantes de la Costa by Julio Oliver is one of the top-rated dental clinics in Cartagena providing crowns and a whole list of other procedures.
How Do I Get Started?
Book an appointment for your dental crowns in Colombia online—our prices are the best available anywhere online. You can also speak to our Customer Care Team if you'd like to find out more, or get a free quote.
Sources:
Fasbinder, Dennis J. 25 Years of Chairside CAD/CAM Dentistry. Journal of the American Dental Association. June 2010. https://jada.ada.org/article/S0002-8177(14)63733-8/abstract" target="_blank
Shepard, Katelynne. Your Dental Crowns Procedure: What to Expect. Colgate. Website accessed 3 January 2019. https://www.colgate.com/en-us/oral-health/cosmetic-dentistry/bridges-and-crowns/your-dental-crown-procedure-what-to-expect-0113" target="_blank.
Friedman, Sophie. How to Spend Two Days in Bogota. Forbes. 13 December 2018. https://www.forbes.com/sites/sophiefriedman/2018/12/13/how-to-spend-two-days-in-bogota/#1b47b14b293d" target="_blank
Aligh, Radhika. 10 Reasons to Visit Medellin in Colombia. The Evening Standard. 18 January 2018. https://www.standard.co.uk/lifestyle/travel/medellin-colombia-reasons-to-visit-where-to-stay-eat-a3741736.html" target="_blank
Moseley-Williams, Sorrel. 10 Things to Do in Cartagena des Indias. The Independent. 8 September 2017. https://www.independent.co.uk/travel/americas/cartagena-de-indias-things-to-do-what-see-attractions-colombia-caribbean-coast-las-murallas-salsa-a7934891.html" target="_blank
Port, Fortresses and Group of Monuments, Cartagena. UNESCO World Heritage List. Website accessed 9 January 2019. https://whc.unesco.org/en/list/285" target="_blank