Last fact-checked: 5 April 2020
If you have broken, chipped, damaged or discoloured teeth, it might be time to spruce them up with dental crowns in India. But, why would I go all that way just to see a dentist, you ask? Here are three good reasons: the standard of care is world-class; prices are up to 80% lower than at home, and you'll have the opportunity to explore this incredible country as part of the same trip!
What Is a Dental Crown?
A dental crown is also known as a 'cap' because it fits over your tooth entirely—and to all outward appearances looks exactly like your real teeth—but better.
What Are Dental Crowns Made From?
Dental crowns are available in several different materials, although your dentist will discuss the pros and cons of each one. Some materials may not be suitable for your particular circumstances, dependent upon where the tooth is in the mouth and how much force it will receive from chewing and biting.
Materials used for fillings include:
Metal—Is hard-wearing and lasts longer than other materials but is not aesthetically pleasing.
Porcelain Fused to Metal (PFM)—uses the strength of metal, but wrapped in tooth-coloured porcelain. While it is generally hard-wearing, porcelain is prone to chipping, and sometimes you can see the grey cast of the metal coming through.
Porcelain—Matches the colour of natural teeth, but not as durable as other options.
Zirconia—Looks very similar to natural teeth and is very hard-wearing. It is usually the most expensive material.
When Should I Get a Dental Crown?
Dental crowns are custom-made to fit and are extremely versatile. Many cosmetic problems with a tooth can be corrected with a crown; for example, if the tooth is discoloured or misshapen. Crowns are also used to add strength to a tooth that may have been damaged by trauma or weakened by tooth decay, as well as to replace missing teeth.
To summarise, crowns may be used in the following ways:
Fix a broken tooth
Add strength to a weak tooth
Disguise an ugly tooth
Replace a missing tooth as part of a dental implant
Replace a missing tooth as part of a dental bridge
How Much Do Dental Crowns Cost in India?
You'll save as much as 80% on dental crowns prices in India compared to your home country. Take a look at the table below to compare:
| | | | | | |
| --- | --- | --- | --- | --- | --- |
| | UK £ | EUR € | US $ | AUS $ | NZ $ |
| Dental Crown Price at home | 1,015 | 1,200 | 1,300 | 1,700 | 1,775 |
| Dental Crown Price in India | 200 | 240 | 258 | 378 | 403 |
( Note: the prices above are approximate. Please check our current prices for your selected clinic for estimated costs of treatment).
What Is the Procedure for Dental Crowns?
Dental Crowns traditionally require two visits to the dentist. During your first visit, you will have a consultation with your dentist, who will assess your mouth and decide whether a crown is a suitable option for you. If you decide to go ahead with the treatment, your tooth will need to be prepared by paring it down slightly so that the crown will fit comfortably over it. Once the tooth has been prepared, the dentist will place a temporary crown over your tooth to protect it (and also for aesthetic purposes).
Your dentist will also need to take impressions of your teeth to send to the external laboratory where your new crown is made to measure.
Once the dentist has received your crown from the lab, you can return to the clinic to have it fitted. The dentist will first remove the temporary crown and place your new crown over the tooth to see how it looks and fits. Minor adjustments can be made by your dentist to ensure a snug fit. Once you are both happy with it, the crown can be cemented in place permanently using a special light-activated adhesive that bonds it securely to your tooth.
CAD/CAM Same-Day Dentistry
Computer-aided design/Computer-aided manufacture (CAD/CAM) dentistry is becoming a more common feature in modern dental clinics. This technology is particularly popular with dental tourists because it reduces the time required for the procedure, as well as visits to the dentist—a huge plus for international visitors short on time.
CAD/CAM allows your dentist (or lab technician) to design your new crown on a digital screen. Digital photographs will show you exactly how the finished crown will look, and the shape, colour and size can be edited until you are happy with the result. At the push of a button, the image files are sent to an onsite lab where your crown is milled, while you wait. Your dentist can then fit the crown, and you can be on your way.
Can I Rely on Dental Crowns Treatments in India?
India's dentists have expertise across all areas of dentistry and are able to deliver treatments that are on a par with what you would receive at home. However, we always recommend that you carry out your own research and find a dentist that you are comfortable with and that you know is reliable.
It's not always easy to assess the trustworthiness of a dentist if you are an overseas patient, but Dental Departures have made the process easy. All of the dental providers listed on our website have all been pre-screened. This means that we delve into legal/criminal records, confirm doctor qualifications and verify professional memberships. We publish real patient reviews, clinic photos, prices and location maps so you'll have all the information at your fingertips to enable you to make your choice with complete confidence.
Take a look at our top-rated clinics in India for your dental crowns: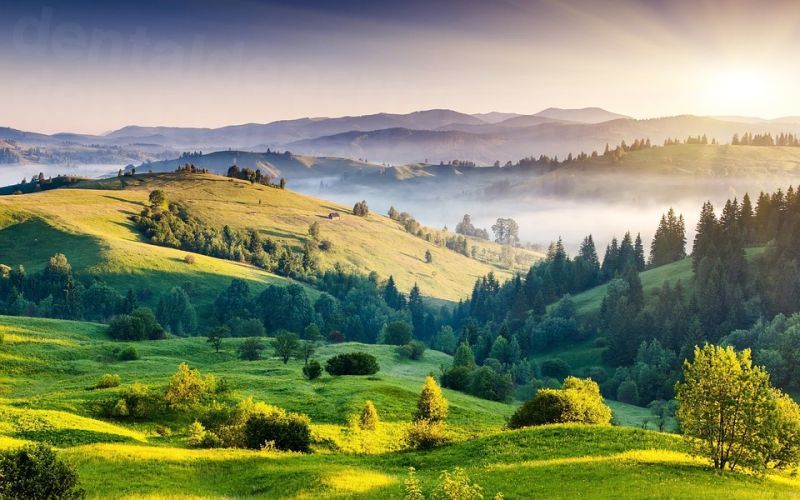 Getting Started:
Book your appointment online for dental crowns in India. Connect with Dental Departures' Customer Care Team if you'd like to know more, get a free quote or find out about our other services, such as hotel bookings, insurance and finance.
Sources:
What are NHS Fillings and Crowns Made Of? National Health Service. Website accessed 4 November 2019. https://www.nhs.uk/common-health-questions/dental-health/what-are-nhs-fillings-and-crowns-made-of/" target="_blank
Frothingham, Scott. Dental Bridge. Healthline. 13 June 2018. https://www.healthline.com/health/dental-bridge" target="_blank
Burhenne, Mark. Dental Crowns: What are they? Painful? Safe? Expensive? + 11 More FAQs. Ask the Dentist. 2 August 2019. https://askthedentist.com/dental-crown/" target="_blank
Sandilands, Tracey. CAD/CAM Dentistry: What is it? Colgate. Website accessed: 2 August 2019. https://www.colgate.com/en-us/oral-health/basics/dental-visits/cad-cam-dentistry--what-is-it-" target="_blank