Last fact-checked 11 February 2020
Need a dentist in the Philippines for dental crowns? Choose and book a dentist with Dental Departures to get a reliable, quality-checked dentist and save up to 80% over what you'll pay at home.
For Australian and New Zealand patients, traveling to the Philippines in Southeast Asia for dental crowns is a realistic option for saving money while enjoying a holiday during your wait for the completion of lab work on your new teeth.
Anyone looking for the epitome of a tropical paradise will find it in the Philippines. With over 7,000 islands, azure waters and coral reefs surround brilliant white sandy coastlines fringed with palms.
Patients traveling to the Philippines for dental crowns or bridgework will discover plenty of distractions to between dental appointments while waiting for your lab work and completion of treatment.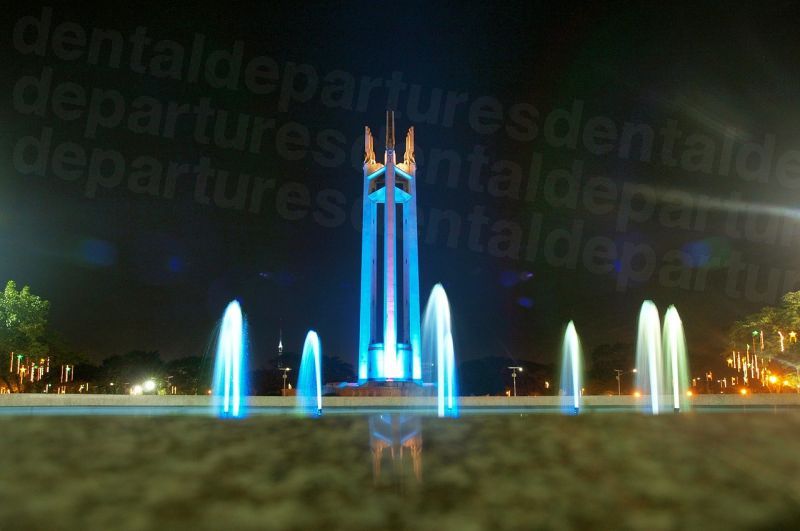 Why Have Dental Crowns in the Philippines?
Clinics in the Philippines comply with industry safety standards and use modern technology in producing superior quality crowns. Dental practitioners have completed courses and additional training in accredited local and international dental schools.
Due to its long history of US influence, English is fluently spoken throughout the country. All our best dental clinics cater to a mostly English-speaking international audience, and you should have no trouble communicating with specialists and staff.
The Philippines is a terrific destination for a holiday. Manila, the capital, is an exciting megatropolis to spend some time in—and there are over 700 desert islands for you to explore when you want to find your very own slice of paradise.

If you're going to the Philippines on holiday then it's worth your while getting your dental crown while you're there—it's worth the savings and the procedure is very straightforward. Feel free to ask questions and discuss your goals. A personalized treatment plan can be created to suit your needs.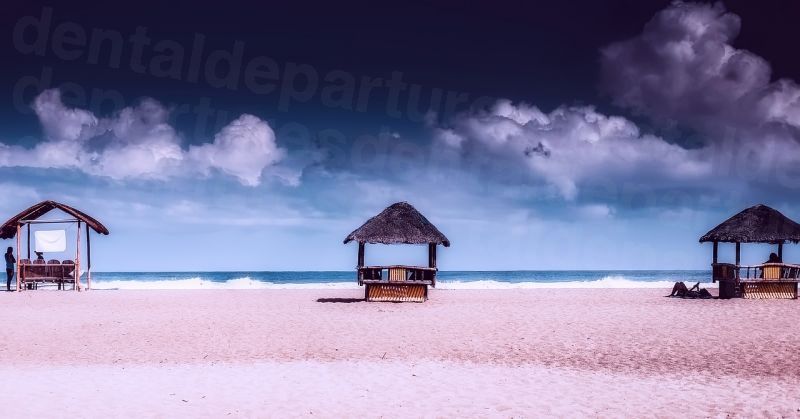 How Long Do Dental Crowns Take in the Philippines?
A dental crown will usually be completed by a lab in a couple of days, although if your clinic has CAD/CAM technology then you may be able to get your new crown in one visit while you wait. You will need an appointment with your dentist on the first day so that your tooth can be prepared to receive the crown and your dentist can take impressions of your teeth to send to the lab to make the crown. After the crown has been made, you will return to your dentist to have it fitted. You should be able to get your dental crown treatment completed in four days or less.
How Much Can I Save on Crowns Compared to Australia or New Zealand?
The size and material of your dental crown will affect the final cost. On your first appointment, your dentist will discuss the pros and cons of each type of material.
For example, if budget is your main concern, the most affordable is porcelain-fused-to-metal (PFM). However, if you want the most natural-looking and cost is no object then you may be happier with zirconia, which lasts 15 years or more. Your dentist can explain other options as well.
In Australia and New Zealand, dental crowns start at $1,200 compared to $83 in the Philippines. Zirconia start at $1,500 in Australia and New Zealand; from $392 in the Philippines.
Our past patients give high marks to Sacred Heart Dental Clinic and Smile More Dental Clinic (both in Manila), Bonifacio Dental Center in Angeles City, and Lim Dental Center in Davao City.
How Do I Book an Appointment for Dental Crowns in the Philippines?
Call Toll-Free or book online - it's easy. Get the best quote for your dental crowns in the Philippines with Dental Departures. Compare our prices for dental crowns in The Philippines: read our reviews and book with us for guaranteed best prices.
(Image b: Telanhon1516)
Sources:
Fasbinder, Dennis J. https://jada.ada.org/article/S0002-8177(14)63733-8/abstract. The Journal of the American Dental Association. June 2010
Shepard, Katelynne. https://www.colgate.com/en-us/oral-health/cosmetic-dentistry/bridges-and-crowns/your-dental-crown-procedure-what-to-expect-0113. Colgate. Website accessed 21 November 2018
https://www.lonelyplanet.com/philippines. Lonely Planet. Website accessed 21 November 2018