Affordable dental crowns in Spain make perfect sense for the Brits and Irish searching for an alternative to the high prices at home. Dental Departures helps you find quality clinics in major tourist areas with discounts of 60% or more compared to your dentist at home. Therefore, you can always attend to your dental work while on your next holiday
Dental crowns alleviate a number of problems. They are essentially a 'cap' that fits over your tooth and strengthens weak teeth, for example after a large filling, or a root canal, or if your tooth is damaged with chips or cracks. They can also be used to replace missing teeth as part of a dental implant, or a bridge.
Why do dental crowns in Spain?
Crown procedures do not take much of the precious holiday time; they are not painful and have virtually no downtime. Consequently, getting the procedure will not spoil the enjoyment of your holiday and with only a few hours' of time and passing discomfort; it is worth your while if you save hundreds of bills compared to getting it at home.
As you would expect from any country that is part of the European Union, the standards of dentistry in Spain are of a respectable quality. Dentists are trained to a high standard and must be registered with the Consejo Dentista de Colegios de Odontólogos y Estomatólogos (General Council of Colleges of Dentistry and Stomatology of Spain or General Dental Council) to practice. As dentists in Spain are in private practice, this means they compete with each other. This generally ensures that the quality is good because patients will soon go elsewhere if they are not happy with the services.
There is no need to worry about sub-standard materials, either. World-renowned brands are available in Spain as they are in your home country, and the materials include porcelain, porcelain-fused-to-metal (PFM), zirconia and precious metals, like gold.
It is always sensible to do some research. There are good and bad dentists the world over, so don't just opt for anyone and assume they will be alright. If the process of researching seems a little daunting, this is where we can help. As Dental Departures, we run our own background checks. These include legal and criminal records, dentist qualifications and professional memberships. We also compile past patient reviews that we publish on our site alongside clinic photos and prices. While no method of assessing doctors or dentists is foolproof, by building an overall picture you can make a decent assessment of their reliability.
On average, the dental crown prices in Spain are 60% less than what dental crowns cost in the UK, even allowing for the regional differences of crowns in London compared to elsewhere in the UK.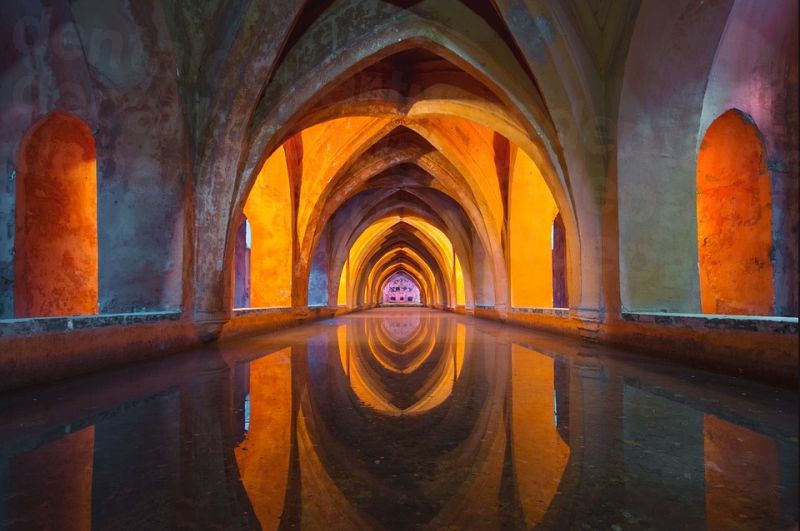 What are the locations in Spain I can get crowns?
Clinics for dental tourists tend to be located in the popular tourist areas, and the dentists at these clinics speak English, which is not necessarily the case with other dental clinics in Spain. As you would imagine, the Mediterranean Coast is great for clinics catering to dental tourists including:
The city's enchanting architecture and its coastal location ensures that Barcelona remains an enduring destination for visitors. Architecturally, you can be inspired by the Roman era, the Middle Ages and the Modernist movement of the early part of last century. There are homages to Gaudi, Picasso and Miro in museums dedicated to their art and if you are a foodie there is everything Spanish, including simple Catalan dishes but also Galician, Basque, Valencian – you name it, it's here, as well as other cuisines from around the world. If you are in town, you might want to try Nart Dental Clinic .
Around 40 miles (73 km) from Alicante, Murcia is the capital of Murcia Province. Its gothic cathedral was built between 1394 and 1465 with the tower completed in 1792. Most of the Old town is pedestrian friendly and surrounds Plateria and Traperia Streets. It is not as touristy as many other towns and cities around the vicinity but there are many ex-pats who have second homes in the area. Head to Velez and Lozano Dental Office for dental crowns at low prices.
This small coastal town near Moraira on the Costa Blanca has kept the look of a traditional Spanish settlement. Unlike neighbouring Benidorm and Calpe, he Teulada laws limit building heights, and host several fiestas throughout the year, there is a Wednesday morning market and they offer the best firework displays along the coast; indeed, Teulada has managed to stay true to its culture and heritage. You might want to try Apadent Dental Care if you are in the area.
How much does a dental crown cost in Spain?
| | | | | | | |
| --- | --- | --- | --- | --- | --- | --- |
| | UK £ | EUR € | US $ | CAN $ | AUS $ | NZ $ |
| Dental Crown Costs at home | 1,015 | 1,200 | 1,300 | 1,700 | 1,700 | 1,800 |
| Dental Crown Costs in Spain | 377 | 415 | 483 | 652 | 640 | 680 |
What happens during the crowns procedure? How long does it take?
The procedure is in two stages, so you will usually need to visit the dentist twice. On your first visit, the dentist will assess whether a crown is suitable, and discuss the options regarding the material. Price, where about the crown will be placed and yours and your dentist's preferences will partly dictate the choice.
All the materials have their own pros and cons. For example, porcelain is hardwearing and natural-looking but prone to fracture; PFM crowns are stronger, but the metal often shows through the porcelain as it ages, casting a greyish appearance; Zirconia is exceptionally hard-wearing and very natural-looking, but is expensive. You will be able to discuss the options with your dentist before making your decision.
Once you have agreed to proceed, the dentist will file down your tooth as preparation to receive the crown (in case of a bridge, the tooth or teeth nearest the gap will be prepared). Impressions of your mouth will be taken and sent to a lab where your crown will be made. You will be given a temporary crown and asked to return several days later, once your crown has been delivered. Fitting the crown is relatively uncomplicated. The dentist will place it to see how it fits and will make any adjustments. Once you are both pleased, the crown is fixed to your tooth with a special light-activated adhesive, other minor adjustments might be made and the procedure is complete.
You may be able to get your crown all in one visit if your dentist offers CAD/CAM (computer-aided design/computer-aided manufacture) technology. Dental clinics that have this technology can create a mock-up of your crown on the computer and instantly mill it in the clinic's own on-site laboratory. The process will take about an hour.
Book an appointment for your dental crowns in Spain online, or speak to our Customer Care Team to find out more, or to get a free quote with no obligation.