Last fact-checked: 7 February 2020
Strengthen weak, damaged teeth with dental crowns in Tunisia . Booking through Dental Departures at one of our quality-checked dentists can save you 80%—the perfect opportunity to combine your dental care with a holiday to this picturesque North African country on the Med.
How Much Do Dental Crowns Cost in Tunisia?
Compare dental crowns prices in Tunisia compared with your home country in the table below:
| | | | | | |
| --- | --- | --- | --- | --- | --- |
| | UK £ | EUR € | US $ | AUS $ | NZ $ |
| Dental Crown Price at home | 1,015 | 1,200 | 1,300 | 1,700 | 1,775 |
| Dental Crown Price in Tunisia | 174 | 200 | 229 | 342 | 354 |
( Note: the prices above are approximate. Please check our current prices for your selected clinic for estimated costs of treatment).
What Is a Dental Crown?
Dental crowns are also called 'caps' as they fit over your teeth. They can be used to add strength to damaged or weak teeth, hide ugly teeth or help replace missing teeth as part of a dental implant or dental bridge .
What Are Dental Crowns Made From?
Dental crowns can be made from a number of materials —each with their own pros and cons. Your dentist will discuss the best options for you, which is as much dependent on its position in your mouth as it is your own preferences in terms of the cosmetic result.
Materials for crowns include:
● Metal: This is inexpensive and extremely hard-wearing, although cosmetically it doesn't give the best result.
● Porcelain Fused to Metal (PFM): These have a metal base but are covered in porcelain to match the colour of your other teeth. Although hard-wearing, the metal is sometimes visible through the porcelain; and while porcelain is hard-wearing, it is prone to chipping.
● Porcelain: This is a cosmetically pleasing and hard-wearing option but is prone to wearing down.
● Zirconia: The most expensive option (although a whole lot more affordable in Tunisia) and very natural-looking.
What Does the Procedure for Dental Crowns Entail?
Dental crowns treatment usually requires two visits to the dentist, both of which can be done even during a short trip to Tunisia:
During the first visit, the dentist will check your mouth to ensure that a dental crown is needed. If so, your tooth will be prepared to receive the crown. The dentist will pare it down so that the crown fits comfortably in your mouth. Impressions of your teeth are then taken and sent to the laboratory where your crown is custom-made. The dentist will put a temporary crown in place until our new crown is ready.
At your next appointment, the temporary crown will be removed and the dentist will check that the new crown fits over your tooth. Any minor adjustments are made by the dentist before securing the crown to the tooth with a light-activated adhesive.
CAD/CAM Same-Day Dentistry
If your dentist offers computer-aided design/computer-aided manufacture (CAD/CAM) dentistry , it should be possible to be measured up and have your crown fitted on the same day, while you wait. Thus, the two steps as described above are combined together, giving you more time to get on with enjoying your break in Tunisia .
Why Should I Choose to Book Dental Crowns in Tunisia with Dental Departures?
1: Dental Departures pre-screens all the clinics listed on our website. Our checks include:
● Verifying dentist qualifications
● Confirming professional memberships
● Collating real patient reviews
● Searching legal/criminal records
● Performing onsite visits
2: Dental Departures has over a decade of experience in placing hundreds and thousands of patients with dental providers overseas.
3: The Dental Departures site includes a plethora of useful information, such as prices, clinic photos and location maps to help you make an informed choice using one trusted resource.
Check out some of our popular clinics for dental crowns in Tunisia:
● Cabinet Dentaire Dr Ahmed Besrour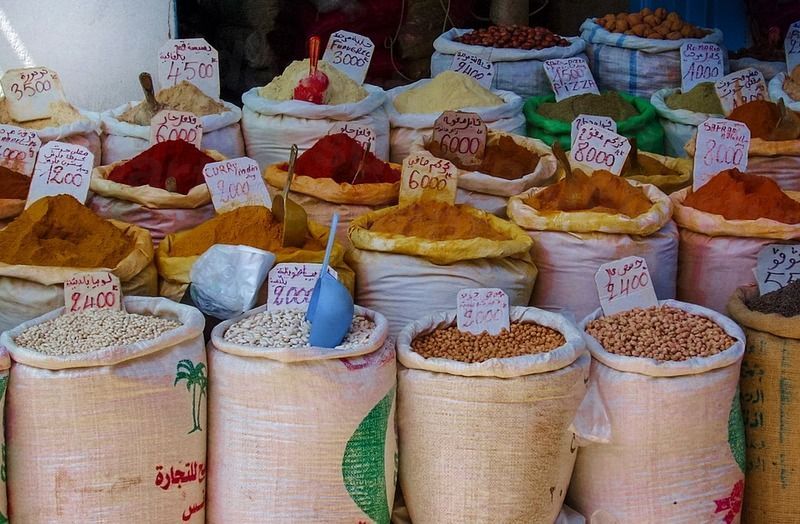 Further Information About Dental Crowns in Tunisia:
Book your appointment online for dental crowns in Tunisia with Dental Departures. Connect with our Customer Care Team and look forward to saving around 80% on your dental work in Tunisia.
Sources:
What are NHS Fillings and Crowns Made Of? National Health Service. Website accessed 23 January 2020.
https://www.nhs.uk/common-health-questions/dental-health/what-are-nhs-fillings-and-crowns-made-of/" target="_blank
Frothingham, Scott. Dental Bridge. Healthline. 13 June 2018.
https://www.healthline.com/health/dental-bridge" target="_blank
Burhenne, Mark. Dental Crowns: What are they? Painful? Safe? Expensive? + 11 More FAQs. Ask the Dentist. 30 August 2019.
https://askthedentist.com/dental-crown/" target="_blank
Sandilands, Tracey. CAD/CAM Dentistry: What is it? Colgate. Website accessed: 23 January 2020.
https://www.colgate.com/en-us/oral-health/basics/dental-visits/cad-cam-dentistry--what-is-it-" target="_blank
Tunisia. Lonely Planet. Website accessed 7 February 2020.
https://www.lonelyplanet.com/tunisia" target="_blank