Last fact-checked: 14 October 2020
Fix damaged teeth with dental crowns in the United Arab Emirates. You can rely on Dental Departures' to help you find quality-checked dentists who deliver great services you can trust, particularly in the capital, Abu Dhabi, or dazzling Dubai.
What Is a Dental Crown?
Sometimes known as a cap, because it fits over your tooth, the dental crown procedure is particularly versatile. It can be used to:
● Add strength to a damaged tooth (or teeth)
● Disguise a chipped, cracked or damaged tooth
● Replace a missing tooth as part of a dental implant, or as part of a dental bridge
What Are Dental Crowns Made From?
Nowadays, there are a number of materials used for dental crowns, each with their own pros and cons. Your dentist will discuss the best option for your circumstances, which may be dictated by where in the mouth you need the crown, as well as what sort of aesthetic appearance you're looking for.
Materials used for crowns include:
● Metal—This is the hardest wearing material but is not considered cosmetically pleasing. It is one of the most inexpensive options.
● Porcelain Fused to Metal (PFM)—These crowns are made from metal, but encased in porcelain, which matches the colour of your teeth. This is a hard-wearing material, but the porcelain is prone to chipping, exposing the metal underneath, and sometimes the grey cast of the metal can be seen through the porcelain.
● Porcelain—A popular option and hard-wearing but it does tend to wear down over time.
● Zirconia—The most expensive material for crowns. It is extremely hard-wearing and very natural-looking.
How Much Do Dental Crowns Cost in the UAE?
The table below shows the dental crown prices in the UAE compared to your home country:
| | | | | | |
| --- | --- | --- | --- | --- | --- |
| | UK £ | EUR € | US $ | AUS $ | NZ $ |
| Dental Crown Price at home | 1,015 | 1,200 | 1,300 | 1,700 | 1,775 |
| Dental Crown Price in UAE | 600 | 700 | 788 | 1,150 | 1,200 |
( Note: the prices above are approximate. Please check our current prices for your selected clinic for estimated costs of treatment).
What Is the Procedure for Dental Crowns?
The dental crowns procedure usually requires two visits to the dentist:
During the first visit, your dentist will assess your mouth to confirm that a crown is the best option for you. If you go ahead with the treatment, the next step involves your dentist preparing your tooth to receive the new crown. This involves filing the tooth down so that the crown can fit over it. Next, the dentist will take impressions of your teeth, which are sent to a laboratory where your new crown is created. The dentist will place a temporary crown over your tooth until your new crown is received and you can go back to have it fitted.
When you go back to have your new crown fitted, the dentist will remove the temporary crown and place the new one over your tooth to check for size and fit. Any minor adjustments to the size are made by your dentist before the crown is fixed securely to your tooth using a light-activated adhesive.
CAD/CAM Same-Day Dentistry
Computer-aided design/Computer-aided manufacture (CAD/CAM) dentistry is an increasingly popular service offered by modern dental clinics. It allows for same-day crowns that can be designed on a computer screen in front of you. The images are sent to an onsite milling machine that creates the crown while you wait. This is a great option for dental tourists as it speeds up the treatment time, as well as the number of required visits to the dentist (i.e. one rather than at least two).
Can I Rely on Dental Crowns Treatment in the UAE?
Dentists in the UAE offer high-quality services, as well as a touch of luxury. Dental clinics are contemporary and equipped with state-of-the-art technologies. They also adhere to internationally-recognized protocols on hygiene and safety.
Here at Dental Departures, we understand that you want to book in at a dental facility you can trust, which is why all of the clinics we partner with have all been background-checked. Our checks take in legal/criminal records, we verify dentist qualifications and confirm professional memberships. We conduct onsite visits and collate real patient reviews, which are subsequently published on our site no matter what the verdict is. These are accompanied by clinic photos, prices, location maps and other information.
All of this gives you the chance to make your own informed decision on what clinic meets your needs, with all the salient information at your fingertips.
Top-rated clinics you may want to look at for dental crowns in the UAE include:
● American Medical Dental Center Dubai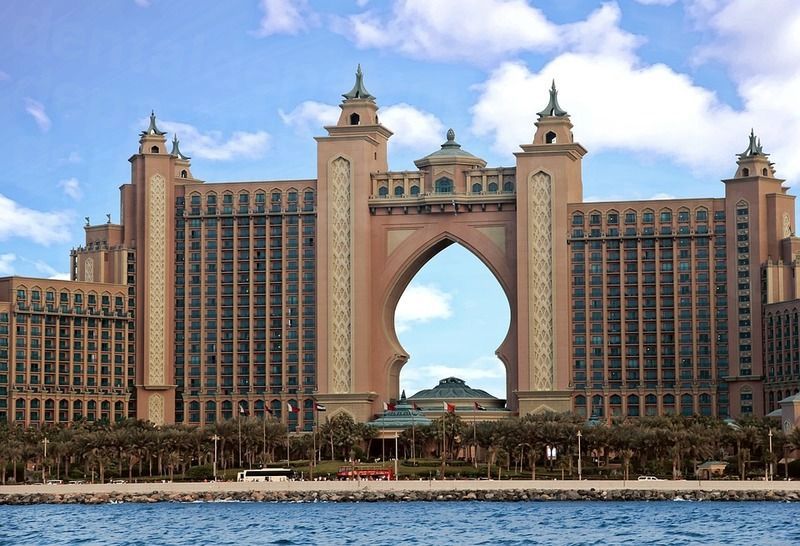 Further Information about Dental Crowns in UAE:
Book your appointment online for dental crowns in the UAE using any of the convenient options below.
You can also in touch with Dental Departures' Customer Care Team if you'd like to know more; they can provide you with a free quote, as well as give you the lowdown on all of the other helpful services we offer, such as hotel bookings, insurance and finance.
Sources:
What are NHS Fillings and Crowns Made Of? National Health Service. Website accessed: 4 November 2019. https://www.nhs.uk/common-health-questions/dental-health/what-are-nhs-fillings-and-crowns-made-of/
Frothingham, Scott. Dental Bridge. Healthline. 13 June 2018. https://www.healthline.com/health/dental-bridge
Burhenne, Mark. Dental Crowns: What are they? Painful? Safe? Expensive? + 11 More FAQs. Ask the Dentist. 2 August 2019. https://askthedentist.com/dental-crown/
Sandilands, Tracey. CAD/CAM Dentistry: What is it? Colgate. Website accessed: 2 August 2019. https://www.colgate.com/en-us/oral-health/basics/dental-visits/cad-cam-dentistry--what-is-it-