Last fact-checked: 2 April 2020
Low-cost, high-quality dental implants are more achievable than you think. The catch? You will need to swap your local dentist for a fully-verified and background-checked specialist overseas. You can make huge savings of around 75% on the price of dental implants in Croatia—leaving you with plenty to recuperate in this extraordinary Central European country, or spend some time on holiday prior to your treatment.
Dental Implants in Croatia: What Should I Know?
Dental implants are probably the best way to replace missing teeth. They look, feel and act like your own teeth; they do not compromise the structure of surrounding teeth and, with good care, they can last a lifetime.
That being said, it's also worth taking note of some of the downsides to the dental implant procedure:
The first issue which makes implants simply unobtainable for many people is the expense. For example, if you are in the UK, treatment can easily run into several thousand pounds. With the cost of implants in Croatia at around 25% of the price at home, this is a good reason to shortlist this exciting destination for your dental implant procedure.
Secondly, the dental implant procedure usually comprises two stages—which means you will need to make two trips to Croatia to complete the treatment. This is worth bearing in mind if you want to maximise those savings.
Why Choose Croatia?
Croatia is an increasingly popular destination—even more so since HBO's Game of Thrones has beamed the country's stunning locations into millions of homes around the globe. On the cusp of central and eastern Europe, Croatia's long, rugged coastline hugging the turquoise Adriatic Sea is a treasure trove of pristine beaches—officially recognised among Europe's cleanest. Charming islands and stunning coastal cities also make up some of the must-visit spots.
From sightseeing (and there are plenty of sights to see) to watersports of every kind (including kitesurfing and windsurfing) to sailing around Croatia's many islands—both major ones and remote, uninhabited destinations, the country certainly provides enough to keep anyone enthralled in between their visits to the dentist.
Croatia is easily accessible for British and Irish travellers, too. There are countless low-cost flights from both major and local airports around the UK and Eire landing at Croatia's five international airports, including the capital, Zagreb, Pula in the north of the country, Split in the centre and Dubrovnik in the south.
How Much Can I Save on Dental Implants in Croatia?
The table below shows dental implant prices Croatia's clinics offer compared to your home country:
| | | | | | |
| --- | --- | --- | --- | --- | --- |
| | UK £ | EUR € | US $ | CAN $ | AUS $ |
| Dental Implant Cost – at home | 3,000 | 3,600 | 3,900 | 5,200 | 5,100 |
| Dental Implant Cost – Croatia | 750 | 868 | 976 | 1,308 | 1,385 |
With Dental Departures exclusive online discounts and the best price guarantee, you will always get the best deals available if you book with us.
What About the Quality of Dental Implants in Croatia?
As a member of the European Union, Croatia is subject to Europe-wide regulations and standards for health products and services. Medical training is becoming more standardised as globalisation becomes the norm, and so there is no need to worry that your dentist in Croatia will be any less qualified than a dentist at home. Many of the dentists working at our listed clinics are also members of appropriate professional organisations, such as the International Congress of Oral Implantologists (ICOI ).
The dental providers you'll see listed with Dental Departures have all been quality-checked by us before we allow them to be published on our site. We understand the importance of ensuring our patients are booked in with reliable, trustworthy dentists. Thus, the facilities you see listed on our site are all subject to our checks, including legal/criminal records, onsite visits, patient reviews, confirmation of dentist qualifications and verification of professional memberships.
You'll also find location maps, prices and clinic photos—giving you everything you need to make your own informed choice on the best dentist for you.
Take a look at some of our dental clinics in Croatia for your dental implants:
● Dental Care Croatia in Split
● Kalmar Implant Dentistry in Rijeka
● Dr. Suzana Bigava Marsic in Split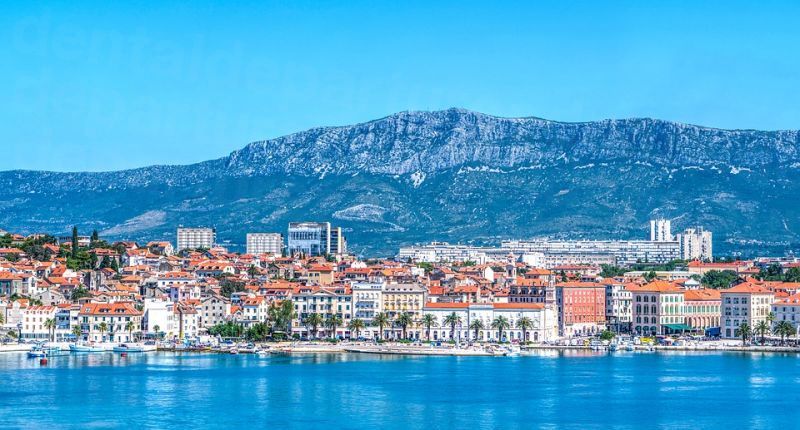 How Long Does the Dental Implants Procedure Take?
It's important to note that not everybody is suitable for dental implants. If you have lost a tooth because of advanced periodontal disease, you may have lost bone in your jaw, which means that the implant will have nothing to screw into and hold it in place. In these circumstances, an implant is not a suitable treatment. However, that doesn't mean all is lost as a bone graft procedure could make the dental implant a viable option. This may necessitate a separate surgical procedure and a healing period of six months to a year, prior to the implant procedure.
The implant procedure can be split into two stages. The first stage is the insertion of the implant and the second is the attachment of the false tooth (crown). There is usually three months' waiting time between each stage.
During the first trip to your Croatian dentist, the dental implant will be inserted. The procedure is reasonably straightforward and involves making a small incision in the gum line to expose the jaw where the implant is to be placed. A hole is drilled into the jaw, the implant inserted. As the implant is below the gumline, you won't see anything different in your mouth. However, over the next few months, the implant and jaw bone will fuse together in a process called osseointegration , producing a secure and stable base for the replacement (crown) tooth to be attached.
The next trip to your dentist will be to attach the replacement tooth (crown). This procedure is quick and involves the dentist opening up the gum where the implant was inserted. The crown is attached via an abutment to the dental implant, completing the procedure.
How Do I Book Dental Implants in Croatia?
You can schedule a appointment directly online with us. Or, if you'd like to know more about dental implants in Croatia Dental Departure's Customer Care Team is on hand 24 hours a day to assist you. They can obtain a free quote for you, book an appointment or help with hotel bookings, finance and insurance.
Sources:
Jepson, Tim. Is this the Most Underrated Corner of the Mediterranean? The Telegraph. 26 May 2017.
https://www.telegraph.co.uk/travel/destinations/europe/articles/adriatic-holidays-what-to-see-and-do/" target="_blank
International Congress of Oral Implantologists. Website accessed: 14 February 2019.
https://www.icoi.org/" target="_blank
Krans, Brian. Bone Graft. Healthline. 6 November 2018.
https://www.healthline.com/health/bone-graft" target="_blank
Burhenne, Mark. Your First Dental Implant Procedure: What to Expect. Ask the Dentist
18 January 2019.
https://askthedentist.com/dental-implants/" target="_blank
Patel, Snehal, DDS, MD. What Is Osseointegration? Lorton Springfield. 22 October 2018.
https://lortonoralsurgery.com/what-is-osseointegration/" target="_blank