Last fact-checked: 5 April 2020
Visit one of our quality-checked dentists if you're searching for affordable dental implants in India. This intoxicating country offers excellent dental tourism facilities, and the chance to combine your treatment with a holiday is surely too good to turn down?
How Much Do Dental Implants Cost in India?
Dental implant prices in India are more than 75% lower than at home. Check out the table below to compare:
| | | | | | |
| --- | --- | --- | --- | --- | --- |
| | UK £ | EUR € | US $ | CAN $ | AUS $ |
| Dental Implant Price – at Home | 3,000 | 3,600 | 3,900 | 5,200 | 5,100 |
| Dental Implant Price – India | 600 | 700 | 774 | 1,023 | 1,135 |
( Note: the prices above are approximate. Please check our current prices for your selected clinic for estimated costs of treatment).
Can I Rely on the Quality of the Dental Implants I Receive in India?
India's private dental facilities are excellent. The ones featured on our site are up-to-date and utilise state-of-the-art technologies, such as 3D/CT scanning, digital x-rays and computer-aided design/computer-aided manufacture (CAD/CAM) equipment. This ensures patients receive accurate diagnoses and dentists are able to offer quick turnaround times for treatments requiring prosthodontics, such as crowns and veneers.
India's dentists are well-qualified and highly-skilled, undertaking years of training. Many opt to undertake postgraduate specialist training overseas, such as the UK and the US, as well as becoming members of professional organisations, such as the International Congress of Oral Implantologists (ICOI ).
Dental Departures understands that receiving a good standard of dental care is a top priority, which is why we make it our business to partner with the very best dentists across the world. This means that we have to carry out our own pre-screening checks before we promote a dental provider on our website.
Our checks include searching legal/criminal records and carrying out onsite visits. We also collate real patient reviews, confirm dentist qualifications and verify professional memberships. You can see this information under each clinic's listing on our site, together with clinic photos, location maps, prices and much more—enabling you to make your own informed decision of the facility that meets your needs.
Take a look at our top-rated dental providers in India where you can go for your dental implant procedure:
Will I Be a Suitable Candidate for Dental Implants?
Dental implants are suitable for patients in overall good, general health, and who do not have bone loss in their jaw bone. Bone loss is often the result of periodontitis, an advanced form of gum disease which compromises the gums and jaw bone, eventually leading to tooth loss. If you do have bone loss, dental implants may not be a feasible option without having to undergo a bone graft —a separate surgical procedure which will need to be carried out several months to a year before the dental implant procedure to allow the graft to become strong enough to support the implant.
[Note: One potential option, in this case, would be All-on-4 implants, which you can read about here .]
Another requirement for dental implants is that patients do not smoke. Smoking causes a reduction in blood flow, which is detrimental to the long-term health of the tissues around an implant, but particularly so when the implant has first been placed. At this stage, it is important that oxygen and nutrients get to the cells to allow healing and to fight infection. If this is impeded, the success of the dental implant may well be compromised.
What Is the Procedure for Dental Implants? Is it a Good Option for Dental Tourists?
Most common dental treatments are suitable for dental tourists, and dental implants are no exception. The one thing to be aware of is that the dental implant procedure is carried out in two stages, at least three months apart (although you can leave it longer). Obviously, if you require a bone graft this will be even longer, and you will need to factor in three trips to complete your procedure.
During the first stage of the dental implant procedure, the implant is inserted under the gum, into the jaw bone. You will be given a local anaesthetic or conscious sedation, and the dentist will make a small incision in the gum to create a flap where the implant is to be placed. The gum flap is opened, and the dentist makes a small hole in the jaw, into which the implant is inserted. The gum flap is closed and stitched back into place. Once the stitches have dissolved, or been removed, you shouldn't see any evidence of the implant at all. The area is then left to heal for a period of several months, during which time the bone tissue fuses with the implant to create a stable, tooth root replacement.
When you travel back to your dentist for the second stage of the procedure, the dentist simply opens up the gum to expose the dental implant. An abutment is attached to the implant which protrudes through the gum and enables the crown (replacement tooth) to be placed on top, completing the procedure.
Your dentist will confirm the total time you will need to be in India for each stage of the procedure.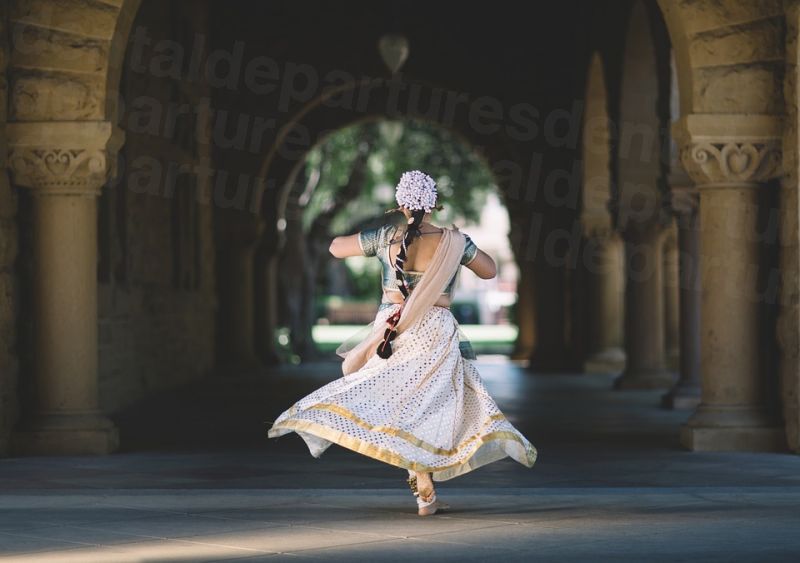 Further Information about Dental Implants in India:
Book an appointment online with your chosen dentist in India via Dental Departures, or ask for a free, no-obligation quote. Talk to our Customer Care Team if you've any questions, or would like to find out more about hotel bookings, finance or insurance. Or if you've already selected your clinic, you can schedule your appointment online at any time of the day or night, at no charge to you.
Sources
Sandilands, Tracey. CAD/CAM Dentistry: What is it? Colgate. Website accessed: 23 July 2019. https://www.colgate.com/en-us/oral-health/basics/dental-visits/cad-cam-dentistry--what-is-it-" target="_blank
Nordqvist, Christian. What is Periodontitis? Medical News Today. 18 January 2018. https://www.medicalnewstoday.com/articles/242321.php" target="_blank
Shepard, Katelynne. Bone Graft for Dental Implants: Understanding the Possibility. Colgate. Website accessed: 4 November 2019. https://www.colgate.com/en-us/oral-health/cosmetic-dentistry/implants/bone-graft-for-dental-implants-understanding-the-possibility-0213" target="_blank
Murphy, Caleb. Smoking And Tooth Implants: How it Affects the Success Rate. Authority Dental. 8 April 2019. https://www.authoritydental.org/smoking-tooth-implants" target="_blank
Burhenne, Mark. Dental Implants: What to Expect, Complications, Procedures and FAQs. Ask the Dentist. 2 August 2019. https://askthedentist.com/dental-implants/" target="_blank