Get a free quote for dental implants in Spain with Dental Departures. You can save 60% or more on the cost of dental implants with our quality-checked dentists and enjoy a holiday at the same time. Learn more about the clinics in Spain and how to book an appointment.
The British and Irish are frequent visitors to Sunny Spain. The weather is a major draw considering the UK and Ireland are prone to damp, drizzly weather, even in the summertime. As a country, Spain is as diverse as they come, and only 3 hours away by plane.
While resorts such as Benidorm and Torremolinos popularised tourism to Mediterranean Spain in the 1950s, nowadays, almost the entire East Coast, as well as the Balearic and Canary islands are great holiday destinations for visitors from Europe. On the other hand, Spain's attractions are more than the Mediterranean Coast; you can still come across some undiscovered places. On the coast of Girona Province North of Barcelona are pristine beaches and the picturesque town of Tamariu. Moreover, while everyone tends to settle around the beaches on the Med Coast in Andalucia's South; the North is rugged, mountainous and worth exploring just for the beautiful Pueblos Blancos (White Villages) that cling to the mountainsides.
Elsewhere in Spain, the Basque Country in the North has incredible beaches and lovely cities in San Sebastian, Bilbao and Vitoria-Gasteiz. Western Spain includes the World Heritage Triangle of Caceres, Guadalupe and Merida and we still have not mentioned Madrid, Seville, Cadiz or Granada – all of which are breathtaking cities with their own character.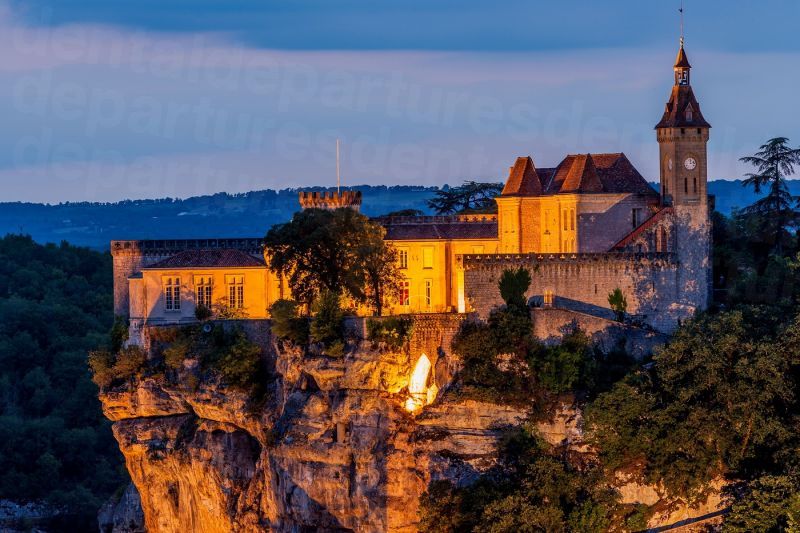 Should I get dental implants in Spain?
Dental implants are the Rolls Royce of teeth replacement options. They are more stable than dentures and, , unlike crowns, will not compromise surrounding teeth. They act, feel and look like real teeth. However, they are not a quick-fix solution and it is likely you will need at least two trips to complete both stages of the procedure. That is not a problem if you are a frequent visitor to Spain but if not, you need to factor this in. Luckily, most of us do not need an excuse to get away on holiday – and there are always inexpensive flight offers with economical airlines throughout the year.
You need not be concerned about the standard of dental care in Spain. As a member of the European Union, Spanish dentists must adhere to European regulations. These days cross-border training is the norm in medical education, with many doctors and dentists opting to take at least some of their training abroad – popularly with English-speaking countries as they get to improve their language skills. You will also find dentists are members of International professional organizations, such as the International Congress of Oral Implantologists (ICOI ).
The one difficulty you may have in Spain is with the language. Commonly, English is spoken in the popular tourist resorts, but go off-the-beaten-path and you may struggle to be understood if you don't speak Spanish. That is not a problem when you book with Dental Departures. All our dentists speak English and we scrutinize all of the clinics listed on our site to make sure we are satisfied with them. Our background checks include verification of qualifications and professional memberships. We also publish real patient reviews, clinic photos and prices so you can easily compare clinics and dentists and make an informed decision with all the salient information at hand.
Some of our quality-checked clinics in Spain include:
Nart Dental Clinic in Barcelona
Clinica Dental Alberto Fernandez Ayora in Almeria
Crooke & Laguna in Malaga
There are many reasons to consider getting your dental implants in Spain – especially if you can have a holiday too.
How long does the dental implants procedure take?
If you are a suitable candidate for dental implants, you will usually need two trips. If you have bone loss in your jaw (typically, as a result of advanced periodontal disease), you may need a bone graft procedure to rebuild the bone prior to the first part of the implant procedure. Your dentist will advise of your options if this is the case.
The dental implant itself consists of three parts:
The dental implant (this is fitted into the jawbone and takes the place of a tooth root). Once placed, you will not be able to see it because it will be entirely below the gum.

The abutment that joins the implant to the false tooth (crown).

The crown.
The implant is fitted in one visit. Your mouth will be numbed (or you may be offered sedation) and the dentist opens up the gum and drills a hole in the jaw. The implant is placed and the gum stitched over the implant. The implant is left to heal and during this time will integrate with the bone in a process called osseointegration. This provides a stable base as good as any tooth root. It will be anything between 3 months and a year before you go back to have the crown fitted.
When you go back for the second part of the procedure, your dentist will open up the gum so the abutment can be placed. The gum is stitched around it and the crown attached to the abutment, completing the dental implant procedure. Usually your dentist will ask you to revisit 7- 10 days after both parts of the treatment, just to be sure everything is fine and there is no sign of infection.
What are the dental implants costs in Spain?
There are regional variations in the price of this procedure in the UK. The cost of dental implants in Manchester are likely to be less than the prices in London but neither will be able to compete with the value of dental implants that Spain's clinics offer.
| | | | | | | |
| --- | --- | --- | --- | --- | --- | --- |
| | UK £ | EUR € | US $ | CAN $ | AUS $ | NZ $ |
| Dental Implant Prices – at home | 3,000 | 3,600 | 3,900 | 5,200 | 5,100 | 5,500 |
| Dental Implant Prices – Spain | 1,200 | 1,500 | 1,600 | 2,100 | 2,100 | 2,200 |
Dental Departures also has access to exclusive online discounts and we have a best price guarantee, so you know you always get the best deals if you book with us.
Ask for a free quote, book online or get in touch with our Customer Care Team to learn more about dental implants in Spain.