Last fact-checked: 7 February 2020
Discover low-cost dental implants in Tunisia with Dental Departures. We have the expertise to find you the best quality-checked clinics overseas for your dental work—and for prices around 70% lower than at home.
What Are Dental Implants?
A Dental implant is a tooth replacement procedure. If you have lost a tooth, a dental implant is a secure, stable and permanent way of gaining a new tooth that looks, acts and feels exactly like your own.
The dental implant is actually the replacement tooth root that is embedded into the jawbone. It is positioned below the gumline so it's not visible; a short post is then attached to the implant, protruding through the gum with a crown (false tooth) placed over it.
How Much Do Dental Implants Cost in Tunisia?
Dental implant prices in Tunisia compared to your home country are shown in the table below (Note: prices are for one implant).
| | | | | | |
| --- | --- | --- | --- | --- | --- |
| | UK £ | EUR € | US $ | CAN $ | AUS $ |
| Dental Implant Price – at Home | 3,000 | 3,600 | 3,900 | 5,200 | 5,100 |
| Dental Implant Price – Tunisia | 700 | 850 | 924 | 1,200 | 1,400 |
( Note: the prices above are approximate. Please check our current prices for your selected clinic for estimated costs of treatment).
As you can see, it's possible to save over 70% on this treatment when booking through Dental Departures.

Am I a Suitable Candidate for Dental Implants?
Dental implants are suitable for people who are in good health and have no bone loss in the jaw. Bone loss usually occurs when advanced gum disease has progressed to the jawbone. The disease attacks the tissues that keep teeth in place, causing them to fall out. If you have lost your tooth because of this, it is unlikely you will have enough bone in your jaw to hold a dental implant, without building up the bone with a separate surgical procedure, called a bone graft . Although a bone graft is a common procedure, it will delay your dental implant procedure for up to a year.
Smokers are not good candidates for dental implants . Smoking compromises the body's ability to fight infection and heal; it also reduces blood flow, which diminishes the amount of oxygen and nutrients that can reach the cells. If you continue to smoke, the implant is particularly at risk when it has first been placed, but will remain at risk for the duration of its life, which could lead to it failing.
● There is only one dental school in Tunisia, and it accepts only the very best candidates to train as dentists. Training is on a par with western countries, with five years of study, followed by a year's internship and specialist training, for example, in implantology thereafter.
● Dentists in Tunisia are likely to be members of reputable professional organisations, such as the International Congress of Oral Implantologists (ICOI ).
● Private dental facilities in Tunisia are modern and equipped with the latest diagnostic and therapeutic technologies, including digital x-rays and 3D/CT scanning.
Why Book Dental Implants in Tunisia with Dental Departures?
Dental Departures has over a decade of experience in helping patients receive affordable, high-quality dental care across the world. We make it our business to partner with the best facilities by carrying out our own background checks that include:
● Searching legal/criminal records
● Confirming professional memberships
● Verifying dentist qualifications
● Visiting clinics personally
● Obtaining real patient reviews
We also include location maps, clinic photos and prices on our website to help you find the best-rated clinics for dental implants in Tunisia.
Get started now with these top clinics in Tunisia where you can receive an implant for thousands less:
● Cabinet Dentaire Dr Ridha Bessrour
● Cabinet Dentaire Dr Ahmed Besrour
All of the above clinics are conveniently located in the fascinating capital, Tunis .
What Is the Procedure for Dental Implants? Is it a Good Option for Dental Tourists?
Almost any dental procedure can successfully be carried out as a dental tourist, and dental implants are no exception. However, this is a two-stage process, thus you will have to factor in two short, separate trips to Tunisia to complete the dental implant procedure.
During the first visit, the dental implant will be placed into your jawbone. This may involve more than one implant, depending on your needs. The procedure is carried out under local anaesthetic or conscious sedation and involves the dentist making a small incision in the gum. The gum is folded back to form a flap, so the dentist can access the jawbone. Next, a small hole is made in the jawbone and the implant inserted. The gum flap is stitched back in place, and after the stitches have dissolved you won't see any evidence of the implant in your mouth.
The implant is then left for at least three months—often more—during which time it will fuse with the jawbone in a process called osseointegration. This is to provide a solid foundation for your false tooth to be mounted. It also gives your gum time to heal.
During your second trip, the dentist will open your gum again, usually under local anaesthetic, to expose the implants. A small post (an abutment) is attached to the implant at one end, and the other end protrudes through the gum. A crown (false tooth) is attached to this end, completing the dental implant procedure.
Implant Time Frame Summary:
● Phase 1: During your first trip to Tunisia, the dental implant is placed into your jawbone. The procedure normally takes 1 or 2 hours. You can return home after a few days upon the advice of your dentist.
● Phase 2: You will need to wait at least three months before you return to Tunisia. A local dentist can confirm whether you and your implant are ready (for a nominal fee).
● Phase 3: Return to Tunisia after three (or more months) to have the crown attached. You should only need to stay in the country for a few days to complete this final step.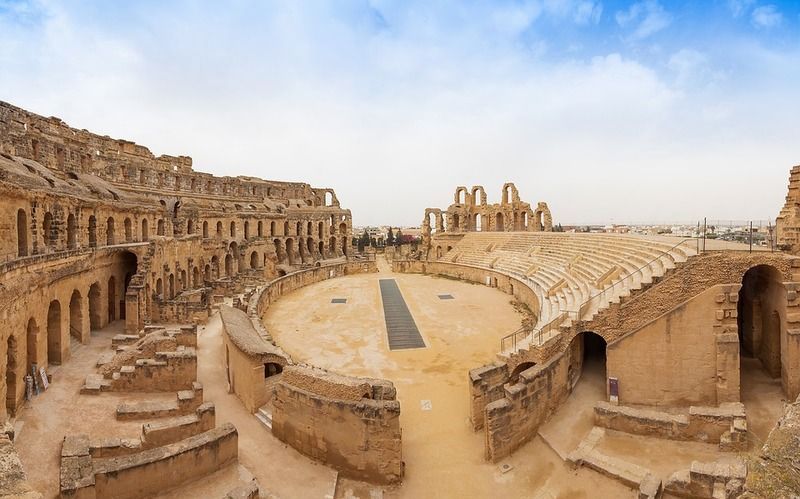 Further Information about Dental Implants in Tunisia:
Our online booking system is free and easy to use—you can set up your appointment for dental implants in Tunisia in just a few clicks.
Alternatively, speak to our Customer Care Team to get a no-obligation quote or to find out more.
Sources:
Nordqvist, Christian. What is Periodontitis? Medical News Today. 18 January 2018.
https://www.medicalnewstoday.com/articles/242321.php" target="_blank
Shepard, Katelynne. Bone Graft for Dental Implants: Understanding the Possibility. Colgate. Website accessed: 8 November 2019.
https://www.colgate.com/en-us/oral-health/cosmetic-dentistry/implants/bone-graft-for-dental-implants-understanding-the-possibility-0213" target="_blank
Murphy, Caleb. Smoking And Tooth Implants: How it Affects the Success Rate. Authority Dental. 8 April 2019.
https://www.authoritydental.org/smoking-tooth-implants" target="_blank
Burhenne, Mark. Dental Implants: What to Expect, Complications, Procedures and FAQs. Ask the Dentist. 2 August 2019.
https://askthedentist.com/dental-implants/" target="_blank
Clarys, Hanna. The Top 10 Things To Do And See In Tunis. The Culture Trip. 9 February 2017.
https://theculturetrip.com/africa/tunisia/articles/the-top-10-things-to-do-and-see-in-tunis/" target="_blank