Last fact-checked: 5 April 2020
Pay half-price for new dentures in India at any one of our background-checked dentists in this spectacular country. With Dental Departures, you can rely on receiving great-quality care at a dental clinic that has been pre-screened—so you don't need to worry about a thing.
How Much Do Dentures Cost in India?
The table below shows how much the prices for dentures in India are, compared to a dental clinic at home:
| | | | | | |
| --- | --- | --- | --- | --- | --- |
| | UK £ | EUR € | US $ | AUS $ | NZ $ |
| Full Dentures Prices - at home | 1,400 | 1,600 | 1,800 | 2,400 | 2,500 |
| Full Dentures Prices – India | 700 | 820 | 841 | 1,194 | 1,243 |
[Please note that these are approximate, averages prices collated at the time of writing.]
What Is the Procedure for Dentures? How Long Will I Need to Stay in India?
The process for receiving dentures in India typically takes around one week. This timeframe is the same regardless of whether you are going to receive full dentures if you have no teeth) or partial dentures (if you have some missing teeth).
The procedure involves a consultation, examination and diagnostic tests. You will need to have impressions taken of your mouth, which are sent to a laboratory where your new dentures are manufactured. Once your dentist receives the dentures from the lab, you can return to have them fitted (and any minor adjustments carried out).
If you do still have some teeth of your own and you require extractions, it may be prudent to have the extractions carried out at home before you travel to India. The tissues in your mouth will need time to heal and so you will not be able to wear a permanent denture for three months as it will be too heavy. Instead, you will wear a lighter 'healing' denture. So, if you have the extractions in India, you will need to return after three months for your permanent denture (unless you are planning to stay for the whole of that time, of course).
Is it Really Possible to Receive Good-Quality Dentures in India?
● India's private healthcare facilities are modern and equipped with the latest medical technologies. Medical professionals are well-trained with a good knowledge of medical and surgical expertise. Many of them train internationally in Western countries, including the US and UK.
● India has one of the largest pharmaceutical industries in the world, producing and exporting drugs and medicines to countries all over the world. It is a global health and wellness destination with many patients dovetailing their medical care with alternative therapies, such as Ayurvedic treatments, meditation, naturopathy and yoga.
● Booking with Dental Departures gives you access to pre-screened dental clinics that we have partnered with because we can vouch for their services. All of the facilities listed on our website are subject to strict background checks, which include searching legal/criminal records, visiting clinics personally and confirming dentist qualifications, as well as their professional memberships. We publish real patient reviews, alongside prices, clinic photos, location maps and more, so you can choose a suitable clinic for your needs with the utmost confidence.
Our top-rated clinics in India you may want to take a look at for your dentures include:
Is India Really A Good Location for Dental Tourists?
Absolutely. India is a vast, fascinating country with ever-changing landscapes and different vibes, depending on where you go. One thing that is noticeable throughout is how colourful it is, and while some of its inhabitants may seem a little reserved, there is no mistaking their sense of humour and fun-loving nature.
India's tropical climate has seen it become a popular winter destination as people visit from Northern Europe to enjoy winter sunshine between October and March. While the main hot spots for medical tourism include New Delhi, the capital city, in the north of the country, and Bangalore in the south, excellent quality dental care is available throughout the country, and so you will be able to access a great dentist whichever part of India you are visiting.
Attractions in the north of India include the Taj Mahal in Agra, the Holy City of Amritsar, the Pink City of Jaipur and Himalayan hill stations, such as Shimla and Darjeeling—beloved of the British colonials.
In the south, Kerala's backwaters are a must for getting away from it all; Goa's beaches have a more chilled, backpacker-vibe and there are plenty of natural wonders, such as stunning waterfalls, and nature trails if the outdoor life appeals.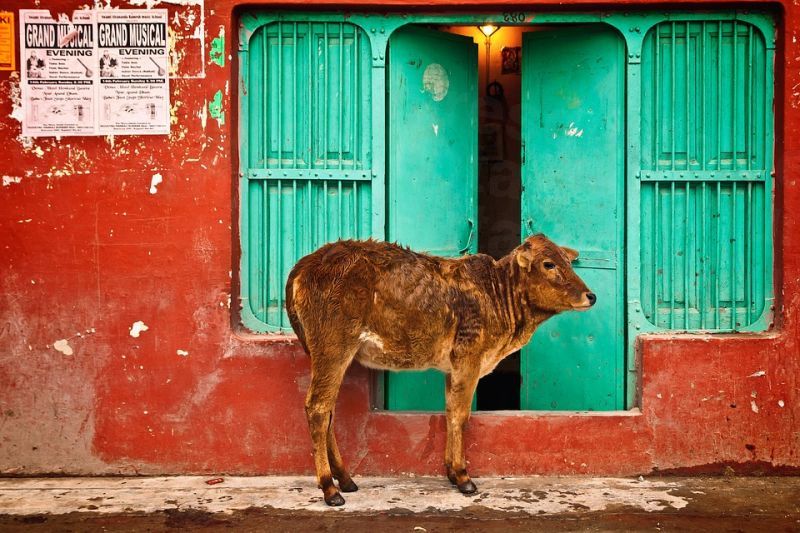 How Do I Get Started?
You can schedule your appointment online for your dentures in India, quickly and easily at any time of the day or night. Or get in touch with Dental Departures' Customer Care Team if you'd like further information. You can also find out about our other services, such as hotel booking, finance and insurance.
Sources:
Parker, Sid. Removable Full Dentures. Dear Doctor. Website Accessed 7 February 2019. https://www.deardoctor.com/articles/removable-full-dentures/page3.php" target="_blank.
Full Dentures, Partial Dentures, Denture Care—Learn More. Colgate. Website Accessed 7 February 2019. https://www.colgate.com/en-us/oral-health/cosmetic-dentistry/dentures/full-dentures-partial-dentures-denture-care-learn-more" target="_blank.
Gotter, Ana. What to Expect During a Tooth Extraction. Healthline. 9 February 2018. https://www.healthline.com/health/tooth-extraction" target="_blank
Workman, Daniel. Drugs and Medicine Exports by Country. World's Top Exports 2 November 2019. http://www.worldstopexports.com/drugs-medicine-exports-country/" target="_blank