Last Fact-Checked: 9 February 2020
Do you want to replace your missing teeth with new dentures? You don't need to shell out a huge amount of money for your dental treatment. Our top clinics in Bali, Indonesia offer world-class quality dentures at far lower prices than you are likely to find at home.
Travelling to this island paradise could be worth your time and money. You can restore your smile while pocketing 40-75% savings in this top international tourist destination.
Bali in Brief
Bali's stunning beaches, scenic views, vibrant culture and friendly people attract tourists from all parts of the globe. The island's tropical climate is perfect for a holiday getaway with your family or friends.
Bali is known for world-class surfing with various dive spots and great sites for snorkeling and white water rafting. Aside from the dazzling beaches, Bali boasts beautiful mountain scenery with lush rice fields that delight travelers seeking a place to relax and unwind.
See the Tegallalang Rice fields with Mt. Agung in the background. Discover the rich culture of Bali and admire the highly developed arts that include modern and traditional dance, music, sculpture, and metalworking. As you enjoy every moment, take snapshots and smile with your newly restored teeth!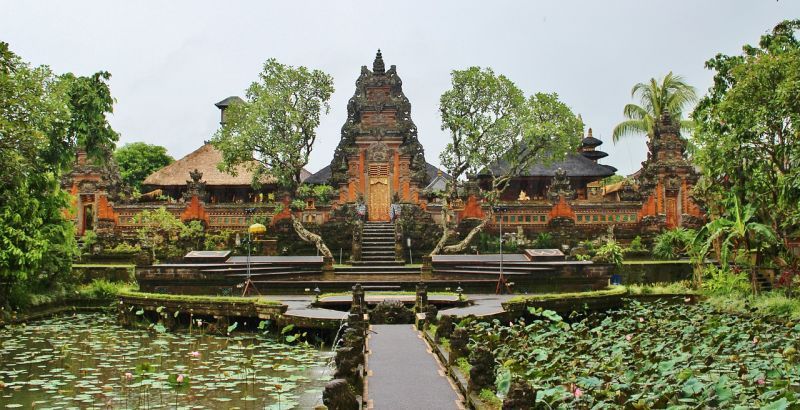 What's the Best Type of Denture for Me?
Dentures are removable replacements for missing teeth.
Your dentist will determine the right denture for you. Two types are available: complete and partial. The first is used when most or all the teeth are missing while the second is used when the dentist has existing natural teeth to work with.
Dentures can be conventional or immediate. Conventional dentures are made after extraction (teeth removal). The healing period takes about eight to 12 weeks. As the name implies, immediate dentures are made in advance and placed immediately after extraction.
Bones and gums shrink over time, especially during the healing process, which requires more adjustments if you opt for immediate dentures. This is why immediate dentures are considered a temporary solution while you are waiting for conventional dentures.
What's Involved in Getting Dentures?
Your dentist or prosthodontist (specialist in teeth restoration) begins the process by making a series of impressions, including measurements of your jaw and bite. After assessing the color, shape and fit, he will forward the data to the laboratory for processing. On your next visit, your new dentures will be fitted and the necessary adjustments made to them for precision and comfort.
Your dentist will inform you how to care for your newly installed dentures. Good oral hygiene, including regular professional teeth cleaning, is necessary for achieving optimal oral health.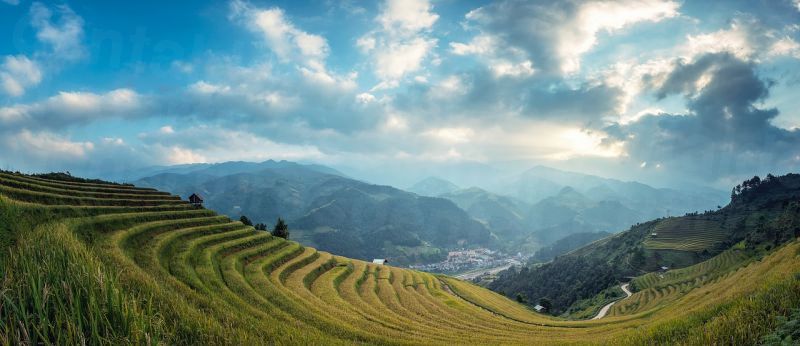 How Much Do Dentures Cost in Bali?
The cost of dentures depends on the type of material you choose. Price starts at USD $630.42; (CAD $788.85; AUD $825.65; NZD 901.40; UK £430.32).
Our past patients have good things to say about Bali 911 Clinic and Sunset Dental Clinic (both in Kuta), and Rejuvie Dental Clinic in Denpasar. Check out their verified reviews and competitive pricing.
What About Quality of Care in Bali Dental Clinics?
All Dental Departure clinics are quality-checked. We conduct legal and criminal background checks, verify dentist qualifications and publish patient reviews on our website, along with high-definition clinic photos. We also pay personal onsite visits to all our Bali clinics.
Please feel free to discuss any questions with your dentist who will create a personalized treatment plan to suit your needs and budget.
How Do I Book an Appointment?
Dental Departures will help you set an appointment with a dentist in Bali for your dentures. Surf our website and check clinic photos. Read dentist profiles, compare prices and avail of exclusive discounts. Get in touch with us by phone, email, or online chat. We'd be glad to assist you!
Image by: Keulefm
Sources:
Tegalalang Rice Terrace. Bali Travel Hub. https://www.balitravelhub.com/information/rice-fields/tegalalang-rice-terrace/
Dental Health and Dentures. WebMD. Accessed 14 January 2019. https://www.webmd.com/oral-health/dental-health-dentures" target="_blank