Last fact-checked: 13 February 2020
Getting professionally-made dentures in Malaysia at one of our listed clinics is now a viable, affordable option for those wanting to replace missing teeth.
Another big advantage, especially if you are based in Australia, New Zealand or the region, is that you can easily enjoy an unforgettable vacation in this exotic Southeast Asian country and still return home having saved some cash.
Why Should I Go to Malaysia for Dental Treatment?
Clinics in Malaysia offer superb service at an affordable price. What's more, we ensure each one of our listed clinics comply with worldwide health standards and offer a comfortable environment for patients visiting from overseas.
The health care professionals complete training in Malaysia and abroad, and are affiliated with the Malaysian Dental Council and Malaysian Dental Association. Experienced dentists carry out various procedures, such as restorative treatment and cosmetic dentistry, while the latest equipment and techniques are always applied, just as you would expect at home.
Aside from obtaining affordable treatment, tourists visit the country because of its beautiful scenery, breathtaking islands and exciting adventures. Explore the Cameron Highlands tea plantations near the capital city Kuala Lumpur; take a plunge around Sipadan Island's gorgeous dive spots, or visit a number of fascinating UNESCO World Heritage sites. You won't run out of things to do while visiting Malaysia.
What Else Should I Know about Getting Dentures in Malaysia?
A denture is a removable replacement for your missing teeth. The appliance resembles the appearance of your natural teeth and improves the way you talk, smile, and eat. There are two types of dentures: complete and partial.
● Complete dentures are used when you need to replace all of your missing teeth.
● Partial dentures are used to replace a single tooth or few missing teeth.
Dentures can be either immediate or conventional. Immediate dentures are made in advance or processed right after the removal of teeth. Although you'll get a new replacement, your gums, and bones will shrink during the healing period, which will require adjustment of the dentures. On the other hand, conventional dentures are placed in your mouth for about eight to 12 weeks. This allows your gums to heal, meaning that you shouldn't require any major adjustments.
Dentures are also used over dental implants. Your dentist will assess if you're a good candidate for implant-supported dentures.
What Is the Process for Getting Dentures in Malaysia?
During your initial consultation, the dentist will evaluate which type of denture is best for you. Feel free to discuss your goals and preferences and don't hesitate to ask questions either before or after you've booked into a clinic.
Once the dentist has determined the type of denture, they'll make impressions of your jaw and create models. This is repeated several times to ensure a proper fit. After assessing the color, shape, and fit, the appliance will be processed. On your return visit a few days later, your new dentures will be placed in your mouth and the dentist will make any necessary adjustments, as well as explain how the appliance should be used.
Eating and talking with the new dentures will take a little practice. Start by eating soft, easy-to-chew food that's cut into small pieces. Avoid hard and sticky food.
With proper care, dentures last for years. Keep up with your daily oral hygiene and clean your dentures regularly.
What is the Cost of Dentures in Malaysia?
The price of dentures depends on the type of materials used. Prices starts at USD $262.36 (CAN $346.44; AUD $347.75; NZD $390.10; UK £184.06).
To see what our partner clinics in Malaysia generally charge for dentures, have a look at these three popular options below:
● Klinik Pergigian Dr. Matthew Hong
● Beverly Wilshire Dental Centre
● Tiew & Partners Dental Clinic - Bukit Indah Branch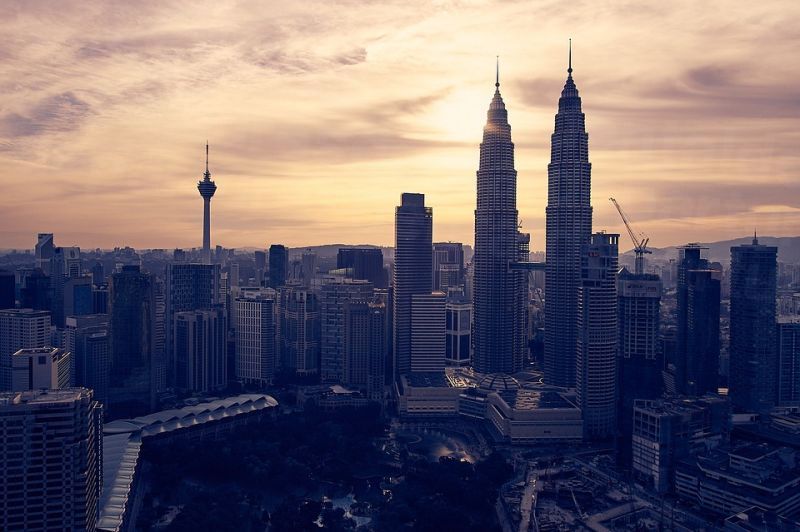 How Can I Book an Appointment with a Dentist in Malaysia?
This is where Dental Departures comes in. Our Customer Service staff is on standby around the clock to help you find a dentist in Malaysia where you can obtain affordable dentures. Browse clinic photos, read dentists' profiles, compare prices, and take advantage of special discounts. Feel free to book online directly, or get in touch with Dental Departures here.
Sources:
Beasley, Carolyn. The 12 best things to do in Malaysia. TimeOut. 20 July 2018. https://www.timeout.com/malaysia/things-to-do/best-things-to-do-in-malaysia" target="_blank
UNESCO http://whc.unesco.org/en/list" target="_blank
What Are Dentures? Colgate Oral Care Center. Website accessed: 11 March 2019. https://www.colgate.com/en-us/oral-health/cosmetic-dentistry/dentures/what-are-dentures" target="_blank
Information About Immediate Dentures. College of Dentistry and Dental Clinics - The University of Iowa. Website accessed: 11 March 2019. https://www.dentistry.uiowa.edu/patient-care-immediate-dentures" target="_blank
Goldman, Henry. A Typical Patient Experience. Boston University School of Dental Medicine https://www.bu.edu/dental/patients/dentures/patient-experience/" target="_blank