Last fact-checked: 20 February 2020
Save on new dentures in Barcelona and visit one of Dental Departures' quality-checked dentists. Nowadays, you no longer need to pay the ever-increasing prices at home when you can travel to Spain and enjoy a break in Barcelona at the same time.
Spain's second city never disappoints when it comes to style and energy. It's unique Gaudi architecture, the vibrant Las Ramblas walking street and its world-famous football team are just three of three reasons why visitors flock to Barcelona. But no matter how long you stay, you'll probably only just scratch the surface of what the city has to offer.
Combining a holiday with your dental care makes a lot of sense if you're looking to make big savings—more than enough to cover your trip to Barcelona when on a reasonable budget.
How Much Do Dentures Cost in Barcelona?
The average prices for dentures in Barcelona are around 50% lower than at home:
| | | | | | |
| --- | --- | --- | --- | --- | --- |
| | UK £ | EUR € | US $ | CAN $ | AUS $ |
| Full Dentures Prices at home | 1,171 | 1,398 | 1,500 | 2,026 | 1,988 |
| Full Dentures Prices in Barcelona | 600 | 694 | 774 | 1,043 | 1,100 |
How Long Will I Need to Stay in Barcelona for Dentures? What Is the Procedure?
The procedure typically requires two visits to the dentist. At first, you will have a thorough examination and appropriate tests, such as x-rays or scans. Impressions will be made of your mouth, which are sent to a laboratory where your dentures are made. After a few days when they arrive back from the laboratory, you can return to the dentist to have them fitted.
Whether you are replacing old dentures or getting a pair for the first time, the process should take the same amount of time. Also, whether you need full dentures or partial dentures shouldn't make any difference to the time you'll need to spend in Barcelona.
However, your length of stay may depend on whether you need to have teeth extracted. If you do have teeth extracted, you will be given a lighter, temporary denture (sometimes called a 'healing' or 'immediate' denture ) to wear for three months. This allows the tissues in your mouth to heal after your extractions. Gums tend to shrink as they heal, which means that if you were to have a denture fitted immediately getting those teeth pulled, the fit may not be as snug once the gums have fully healed.
In this scenario, it is worth considering having extractions carried out at a dental clinic at home at least three months before you travel to Barcelona for your dentures. Of course, there is nothing to stop you traveling back to Barcelona for your permanent dentures if you decide to have the extractions in Barcelona; given flights are relatively inexpensive, it's certainly a fine excuse to enjoy another break in the city.
Is the Quality of Dentures as Good in Barcelona as at Home?
Spain's dentists offer high-quality dental services that are on a par with anything you'd receive at home. They are highly-skilled, well-trained and able to offer the full gamut of dental services, from simple fillings to complex full mouth rehabilitation procedures.
As dentists offer private practice services, most of the clinics in Spain tend to be modern and contemporary, offering patients the latest diagnostic technologies and therapeutic techniques. Many clinics are signed up to internationally-recognized standards, like the International Organization for Standardization (ISO).
However, it is always worth taking the time to do your own research when looking for a dentist abroad. Booking through Dental Departures gives you access to a database of clinics, not only in Barcelona but all over the world—including other cities in Spain—which have all been pre-screened by us.
We personally conduct our own background checks, including verifying dentist qualifications, confirming professional memberships and collecting real patient reviews, all of which you can view under each individual listing. We also include maps, clinic photos and prices so you can find and compare the best clinics for you.
Some of the leading clinics in Barcelona you can check out include: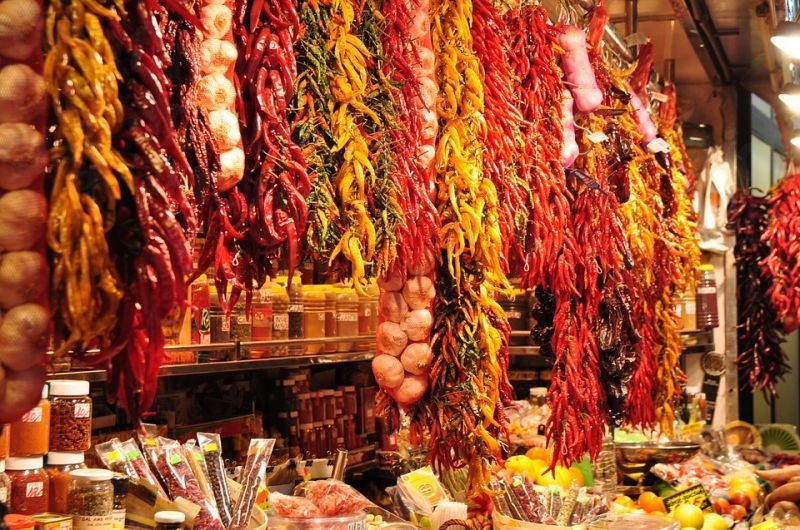 Is Getting a New Denture in Barcelona a Good Option for Dental Tourists?
If you want to take advantage of the low dental care prices in Spain while spending time in one of the world's greatest cities, the answer here is a resounding 'yes'.
Its whimsical Gaudi architecture will certainly bring a smile to your face, and the maze of narrow medieval streets in the Gothic Quarter is impossible to navigate without getting lost—which is fine because that's part of its charm. Barcelona also has the added attraction of beaches, which are great for chilling out as the sun sets over the mountainous backdrop toward the west.
Whether you're visiting as a conventional or dental tourist, Barcelona is an enthralling location that lovers of culture and art, shopping, dining out and nightlife will all appreciate.
How Do I Book an Appointment?
Dental Departures' Customer Care Team can provide further information about dentures in Barcelona or arrange your appointment over the phone. We also have online booking options for each of our listed clinics.
Sources:
Parker, Sid. Removable Full Dentures. Dear Doctor. Website accessed: 7 February 2019.
https://www.deardoctor.com/articles/removable-full-dentures/page3.php" target="_blank.
Full Dentures, Partial Dentures, Denture Care—Learn More. Colgate. Website accessed: 7 February 2019.
https://www.colgate.com/en-us/oral-health/cosmetic-dentistry/dentures/full-dentures-partial-dentures-denture-care-learn-more" target="_blank.
Turbyfill, Walter. Immediate Dentures. Dear Doctor. 8 January 2007.
https://www.deardoctor.com/inside-the-magazine/issue-2/immediate-dentures/" target="_blank
International Organization for Standardization. Website accessed: 14 March 2019.