Fed-up with loose, slipping dentures? Treat yourself to new dentures in Marbella , save at least 60% and enjoy a holiday at the same time.
Marbella is a popular holiday destination on Spain's Costa del Sol. Sandwiched between the Mediterranean Sea and the Sierra Blanca Mountains, its miles of sandy beaches and golf courses have long been a draw for tourists—particularly the super-rich whose luxury yachts clamour for space in the upmarket Puerto Banus Marina. You don't have to be wealthy to enjoy Marbella and its surroundings, and while it's good to see how the other half live and marvel at the super-sized yachts, there's more than enough here for your average Joe too.
If you are planning to head to Marbella for dental care then you need not come at peak time in July and August. Marbella enjoys more than 300 days of sunshine a year; going earlier or later in the season will guarantee you warm sunshine without the crowds.
Why Choose Marbella for Dentures?
The British and Irish are frequent visitors to this part of the world due to the many daily flights in and out of Malaga from locations across both countries. Malaga is only a 40-minute drive away from Marbella, and if you hire a car there are lots of other opportunities for getting out-and-about in the area.
In the midst of a NHS dentistry crisis in the UK , many dentists are saying the system is "unfit for purpose". Many people are unable to sign up with an NHS dentist and some have to travel up to 70 miles just to see one! Private dentistry costs are expensive and it stands to reason people are searching for suitable alternatives.
Spain's dentists offer that—and who doesn't want to enjoy some guaranteed sunshine while knowing they are saving money and sorting out their dental problems?
The standard of dentistry in Spain is comparable with dental care at home. Dentists are well-trained and highly skilled—and the fact they operate on a private practice basis means they have to provide good services or patients will just go somewhere else. International patients can expect first-rate facilities with contemporary clinics that are equipped with state-of-the-art technologies, such as CAD/CAM (computer-aided manufacture/computer-aided design) and 3D/CT scanning.
Compared to dental care at home, the savings in Marbella can be immense with many patients paying only around a third for their dentures in Spain than at home.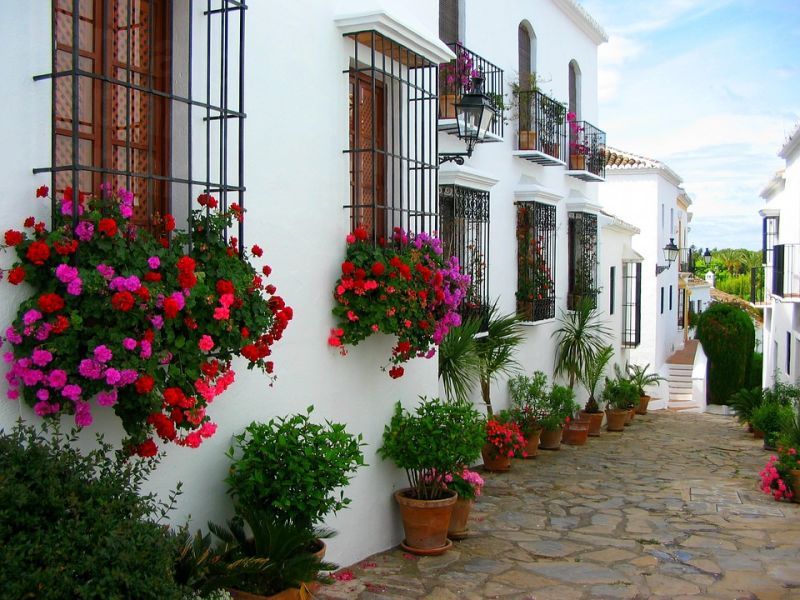 How Much Do Dentures Cost in Marbella Compared to the UK and Ireland?
You can save over 60% on a full set of dentures in Marbella:
| | | | | | | |
| --- | --- | --- | --- | --- | --- | --- |
| | UK £ | EUR € | US $ | CAN $ | AUS $ | NZ $ |
| Full Dentures Prices at home | 1,171 | 1,398 | 1,500 | 2,026 | 1,988 | 2,560 |
| Full Dentures Prices in Marbella | 418 | 500 | 535 | 722 | 709 | 761 |
What Type of Dentures Will I Need?
If you have a few gaps in your teeth, partial dentures are what you require

If you have no teeth at all in either the upper or lower jaw then conventional or full dentures are needed

Temporary, immediate or healing dentures are required if you have just had extractions

Overdentures are attached to the existing roots of your teeth, or to dental implants
How Can I be Certain of Finding a Good Dentist in Marbella?
Good question: As in any other profession, some people are better at their jobs than others, so it's always wise to find out as much as you can about a dentist and clinic before you book. When you are home, you may have a friend, family-member or neighbour who can recommend a dentist. However, when you are thinking of traveling for medical or dental care, in all likelihood you know anyone who can give you recommendations.
Fortunately, the Internet now allows us to do our own research, and you can access mountains of information on forums and message boards from patients who are more than happy to talk about their experiences. Unfortunately, it's not always easy to know what to believe.
Dental Departures makes the process a lot less stressful as we've already carried out our own background checks. Checking legal/criminal records and arranging site visits are part of our verification process. We also confirm dentist qualifications and professional memberships, which you can see under each individual listing. We also publish real patient reviews, prices, clinic photos and more. This gives you the opportunity to compare clinics for yourself, enabling you to make an informed decision on the dentist you wish visit. Take a look below at some of our clinics in Marbella where you can go for your dentures:
Dentures are a great option as a dental tourist. If you are having extractions then you may experience a little tenderness for a few days, but nothing that will stop you enjoying your holiday. If you are getting replacement dentures then the process should be a cinch—a couple visits to the dentist and you'll have plenty of free time to enjoy being on holiday.
What's in and around Marbella and Malaga?
Marbella is geared up for visitors, so you'll find all the services you need to enjoy your holiday, such as hotels, shops, restaurants and bars right on your doorstep. And, as far as other attractions are concerned, if you have hired a car you can get around the area and see some interesting sites nearby, such as the City of Malaga, or Guadalmina, another upmarket resort around 10-minutes' drive from Marbella.
If you want to go further afield then a trip up to the Pueblos Blancos (White Towns) of Andalucia is worthwhile. Only 40 minutes away from Marbella, Rhonda Village is perched on a deep gorge, spanned by a breathtaking 100m bridge. Just a little further on is Juzgar, whose white-painted houses are now Smurf blue after the 2011 movie was filmed here.
All-in-all, there's plenty to do as a visitor to Marbella when you are not at the dentist.
How Do I Arrange My Appointment for Denture in Marbella?
After finding your dentist on our site, ask for a free quote, or you can book your appointment online. If you'd like to find out more about dentures in Marbella, speak to our Customer Care Team who are always happy to help.