Last fact-checked: 7 January 2020
Save up to 80% on dentures in Tunisia with Dental Departures. That's enough savings to pay for your summer holiday to this fascinating country!
How Much Do Dentures Cost in Tunisia?
The table below shows how much dentures cost in Tunisia, compared to a dental clinic at home:
| | | | | | |
| --- | --- | --- | --- | --- | --- |
| | UK £ | EUR € | US $ | AUS $ | NZ $ |
| Full Dentures Prices - at home | 1,400 | 1,600 | 1,800 | 2,400 | 2,500 |
| Full Dentures Prices – Tunisia | 273 | 324 | 358 | 535 | 554 |
( Note: the prices above are approximate. Please check our current prices for your selected clinic for estimated costs of treatment).
Can I Rely on the Quality of Dental Care in Tunisia?
You can—and for a number of reasons. There is one dental school in Tunisia, and it only accepts the best candidates. Training is on par with that in western countries with five years at dental school followed by a year's internship. After that, pending successful completion of exams, students can then call themselves dentists and are able to carry out general dentistry services. Many more continue their education, becoming specialists in areas such as prosthodontics, the area of dentistry concerned with the design, manufacture and fitting of artificial teeth replacements.
Dental and medical tourism in Tunisia is growing and there has been a huge investment in the sector. The best dental clinics here are modern and equipped with state-of-the-art technologies to provide accurate diagnoses, tailor-made treatment plans and predictable outcomes.
Why Book an Appointment for Dentures in Tunisia with Dental Departures?
1) With over a decade of experience working with dental providers across the world, Dental Departures has the know-how to help you find a reliable dentist.
2) Dental Departures pre-screens every provider listed on our website. These checks include:
● Onsite visits
● Examining legal/criminal records
● Corroborating dentist qualifications
● Authenticating professional memberships
● Publishing real patient reviews
3) Dental Departures has a B est P rice G uarantee so we won't be beaten on price by any other site online.
4) The listings on the Dental Departures website features clear information that you can use to help you make a fully informed decision as to where to go for your new dentures. This includes location maps, prices and clinic photos.
Take a look at some of our most popular clinics in Tunisia for your dentures:
● Cabinet Dentaire Dr Ridha Bessrour
● Cabinet Dentaire Dr Ahmed Besrour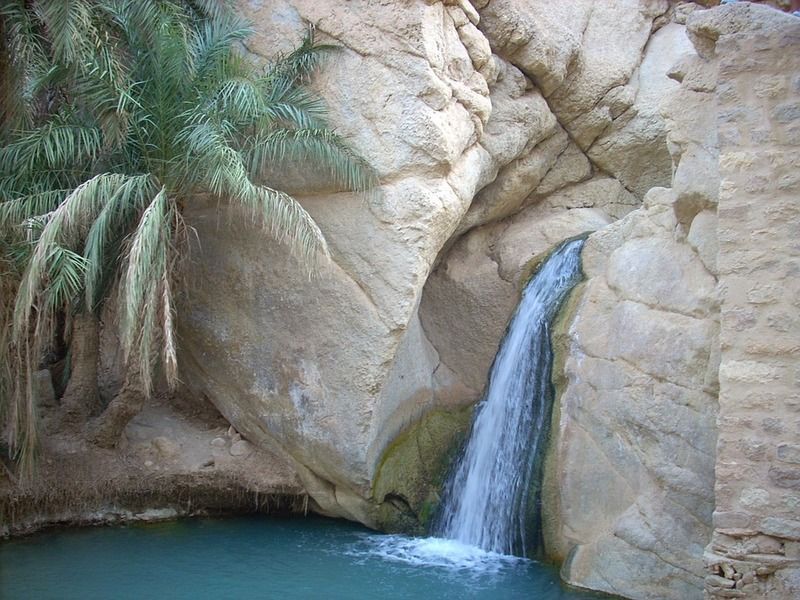 What Is the Procedure for Dentures? How Long Will I Need to Stay in Tunisia?
Whether you are replacing all of your teeth with full denture s, or just some with partial dentures , the general process is the same and you should aim to be in Tunisia for at least a week—possibly a little longer. This time takes into account an initial appointment for your mouth to be measured; the time needed for your dentures to be manufactured; and a second appointment where you'll return to have them fitted.
It's always a good idea to wear your new dentures for several days to get used to them; not rushing home straight away will give you time to go back to the dentist if they need adjusting, although this isn't essential (as it could be done at home).
If you need to have any teeth removed , bear in mind that you will have to wear a temporary, lighter denture for three months to allow the soft tissues in your mouth to heal. During the healing process, the gums usually shrink back, so if you were to be fitted with your permanent denture immediately, it's unlikely to fit well after a few months. In these cases, it normally makes sense to have your teeth removed by a dentist at home at least three months before you travel to Tunisia rather than having to make two separate trips.
Is Tunisia a Good Location for Dental Tourists?
Security has stepped up markedly in Tunisia since the terrorist attacks in 2015, which saw the numbers of European tourists drop off dramatically. However, tourism is returning to the country with 2018 receiving a record number of visitors.
And it's not hard to see why. Tunisia is a fascinating country with a rich history and spectacular ancient architecture. One highlight is the amphitheater at El Jem, once the third biggest Roman Amphitheatre in the world. You can also look forward to fabulous beaches, desert oases and a capital city (Tunis) with an eclectic choice of neighbourhoods to explore either on foot or by taxi.
You'll have no shortage of things to see and do in Tunisia while you are waiting for your new dentures, whether that's exploring ancient ruins, playing golf or lying on a beach.
Further Information About Dentures in Tunisia
Book an appointment for your dentures in Tunisia online with Dental Departures. Contact our Customer Care Team to obtain a free quote or talk about the other services we offer, includingfinance, insurance and hotel accommodation.
Sources:
Parker, Sid. Removable Full Dentures. Dear Doctor. Website Accessed 7 February 2019.
https://www.deardoctor.com/articles/removable-full-dentures/page3.php" target="_blank .
Full Dentures, Partial Dentures, Denture Care—Learn More. Colgate. Website Accessed 7 February 2019.
https://www.colgate.com/en-us/oral-health/cosmetic-dentistry/dentures/full-dentures-partial-dentures-denture-care-learn-more" target="_blank.
Gotter, Ana. What to Expect During a Tooth Extraction. Healthline. 9 February 2018.
https://www.healthline.com/health/tooth-extraction" target="_blank
Workman, Daniel. Drugs and Medicine Exports by Country. World's Top Exports 2 November 2019.
http://www.worldstopexports.com/drugs-medicine-exports-country/" target="_blank
Tunisia country profile. BBC. 23 January 2020.
https://www.bbc.com/news/world-africa-14107241" target="_blank