Last fact-checked: 5 April 2020
If you're travelling to India, take advantage of low prices and keep your dental health in check. Dental fillings in India cost a tenth of what you would pay at a private dentist at home—and let's not forget how important this treatment is in preventing smaller, seemingly insignificant problems from becoming a bigger, more expensive ones down the line.
For visitors from the UK, the NHS dental crisis is showing no signs of abating. Many people find themselves unable to register with an NHS dentist, which often means having to pay the high price of visiting a private dentist... or simply foregoing necessary treatment.
Combining minor dental procedures, like fillings, with a holiday is one simple way of getting around this predicament—and India has emerged as a fantastic place in which to do it.
Why Are Dental Fillings So Important to Dental Health?
One of the cornerstones of modern dentistry, preventive dental care does it exactly what it says on the tin—it prevents dental health problems from taking hold. Only regular visits to the dentist can help in this regard, as many patients will not be aware they have any dental issues because they are asymptomatic. Both gum disease and tooth decay may be undetected by patients for years, whereas a dentist will be able to spot them immediately and, in turn, deliver remedial treatments to resolve the problems.
When Would I Need a Tooth Filling?
Tooth fillings are required when your tooth has decayed. Decay is caused by acid-producing bacteria that are present in our mouths all the time. They thrive in sticky, sugary environments that make the surfaces of our teeth easier for bacteria to adhere to. Keeping our mouths clean by brushing and flossing twice daily creates a hostile environment, preventing bacteria from multiplying and reducing the amount of acid they produce from attacking our teeth. It is this acid that leads to tooth decay.
While brushing and flossing are an essential part of your dental care routine, visiting a dentist regularly for a check-up, teeth cleaning and remedial treatments like fillings are an essential part of this regime.
Any decay on your tooth can be removed easily by the dentist, and the ensuing cavity simply filled with the material of your choice. If the decay is not removed, and the cavity not filled, this could be storing up problems for the future which may need more expensive and extensive work, such as a root canal.
How Much do Fillings Cost in India Compared to the UK and Eire?
Dental fillings prices in India are around a tenth of the price compared to home:
| | | | | | |
| --- | --- | --- | --- | --- | --- |
| | UK £ | EUR € | US $ | AUS $ | NZ $ |
| Dental Fillings Price at home | 157 | 182 | 200 | 296 | 314 |
| Dental Fillings Price in India | 15 | 17 | 19 | 28 | 30 |
[Please note that these are approximate, averages prices collated at the time of writing.]
What Is the Procedure for a Filling? How Long Will it Take?
Dental fillings generally only take a matter of minutes, although if you have a large filling on multiple sides of the tooth, it will take longer. You should generally be in and out of the dentist's in less than an hour.
Before the dentist begins your dental filling procedure, the area around the tooth to be filled is numbed with a local anaesthetic. The area(s) of decay are removed with a hand tool or laser. The cavity is cleaned thoroughly and the dentist applies the filling material. Typically, before the process begins, your dentist will discuss the various options for your filling. Most people prefer tooth-coloured fillings these days, so composite or porcelain are the best options, but metal fillings are still available, including the silver-coloured amalgam fillings, as well as gold (which are quite rare).
Once the filling material has hardened (after a few minutes), the dentist will smooth down the filling, and shape it. Once you are both happy with how it looks and feels, the tooth will be polished to finalise the procedure.
Why Should I Trust a Dentist in India?
India is already a very well-established medical tourism destination, offering excellent quality services to international patients at low prices. Private dental facilities are generally modern, equipped with state-of-the-art diagnostic and therapeutic technologies for accurate diagnoses and predictable treatment outcomes.
We do understand if you are feeling apprehensive about going to a dentist abroad, but providing you choose a clinic with a good reputation, there is nothing to worry about. This is why Dental Departures' has taken the time to ensure that all of the dental providers we partner with have all been pre-screened. This includes legal/criminal records checks and carrying out onsite visits. We also confirm dentist qualifications, professional memberships and publish real patient reviews.
Our listings also include clinic photos, prices, location maps and more—helping you to make an informed decision with all the information you need at your fingertips.
Check out our three top-rated clinics in India for your dental fillings: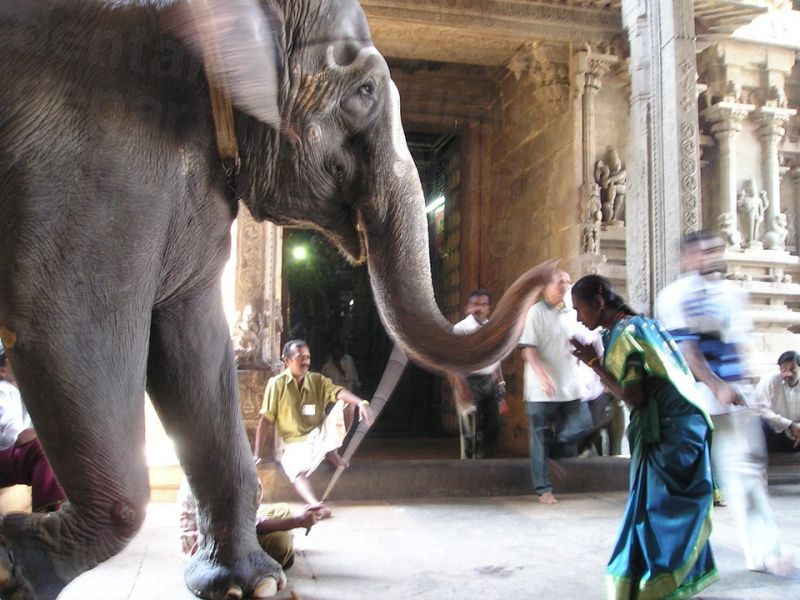 Booking an Appointment for Dental Fillings in India
You can schedule your appointment online for your dental fillings in India, any time of the day or night, with no charge to you. Connect with Dental Departures' Customer Care Team if you've any questions, or would like to know more.
Sources:
Donnelly, Laura. Dental Crisis Leaves Britain Reliant on Charity from the Developing World. The Telegraph. 2 January 2018. https://www.telegraph.co.uk/news/2018/01/02/dental-crisis-leaves-britain-reliant-charity-developing-world/" target="_blank
Dental Check-Ups. National Health Service. 17 September 2018. https://www.nhs.uk/live-well/healthy-body/dental-check-ups/" target="_blank
Burhenne, Mark. Know Before You Go: Teeth Cleanings. Ask the Dentist. 18 January 2019. https://askthedentist.com/know-before-you-go-teeth-cleanings/" target="_blank
Murphy, Caleb. How to Fill a Cavity: Materials, Process, Pain and Cost Authority Dental. 5 April 2019. https://www.authoritydental.org/cavity-filling" target="_blank