Pay less for dental care, even for general procedures like dental fillings. In Spain, dental tourism for the British and Irish is worth considering given the expense of treatment and the lack of NHS dentists at home. If you regularly visit Spain for a holiday, read on to learn more about beating the system at home and saying hello to affordable, good dental health.
As Spain is the favourite holiday destination for both Brits and Irish it makes sense, dental tourism is becoming more of an option. We all recognize that dental costs in these countries are high. That is a tiny consolation when even measures to prevent dental disease, such as simple dental fillings cost UK and Irish nationals over 50% more at home. That is reasonable given dental fillings are one of the cheapest dental procedure out there. However, costs add up if you include the costs for your entire family. The other point is, why pay more – when you don't have to?
This is the driving force behind dental tourism, and it encompasses the lower-cost procedures as much as the expensive ones. For preventive dental care, it really does not matter whether you get your dental fillings in Manchester, Dublin or Timbuktu as long as you visit a good-quality dental clinic. That may be a little daunting to organise when you are in a foreign country, especially if the local language is not English, which is where Dental Departures can help you find good, English-speaking dentists in Spain.
Are the dentists in Spain reliable?
· Spanish dentists operate privately, which generally means the standard has to be good otherwise clients will go elsewhere.
· As Spain is a member of the European Union, it also means that it must adhere to European regulations on health and safety, the same as any other afiliate country.
· While the outcome of any medical or dental procedure cannot be completely guaranteed, there is no register that lists the quality that was provided (if only it were that simple). Nevertheless, there are steps anyone can take to gauge the reliability of a clinic or dentist. Searching online is a good place to start but if you don't really know what to look for it could be a non-starter. The second problem in this age of fake news and reviews is figuring out what is real and trustworthy.
Dental Departures takes the uncertainty out of your research by doing background checks on the dentists and clinics listed on our site. We perform onsite visits, verify dentist qualifications and confirm professional memberships. We also publish former patient reviews, clinic photos and prices, which mean you have a lot of information at your fingertips to guide you to decide where to get your dental filling.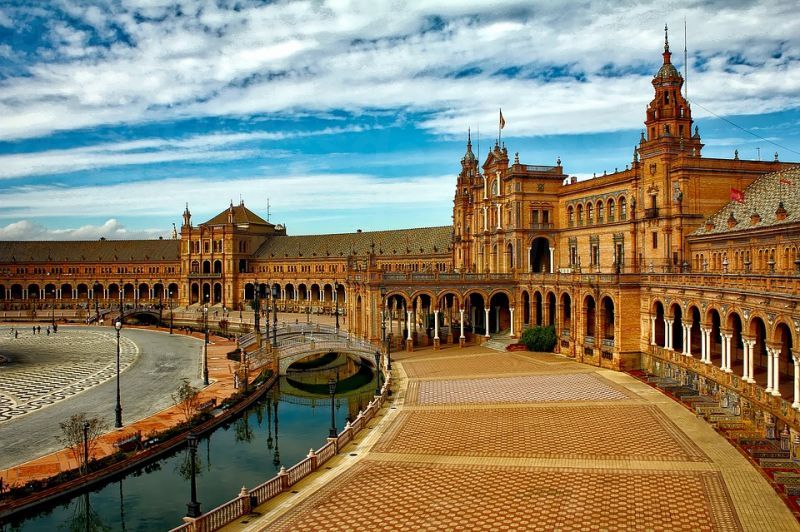 What is the procedure for dental fillings in Spain? Is it the same as at home?
Correct – there is no difference whatsoever in how the filling will be completed, nor in the filling materials. The same brands and materials are available at dental clinics in Spain as they are at home. Although amalgam (consisting of mercury, silver, tin, zinc and copper) was always the material of choice in the past for teeth fillings, the controversy surrounding the use of toxic mercury in the mouth, plus the fact that silver fillings are so ugly means the material is being used less and less. Tooth-coloured composite resin and plastic are a more aesthetically pleasing choice, although more expensive, but porcelain and even gold can also be used to fill teeth.
The filling procedure normally takes minutes to perform, although it depends on the size of the filling needed. Local anaesthetic is administered into the gum surrounding the tooth to be filled, and you will typically have to wait 5 minutes or so for this to take effect before your dentist begins work on removing the decay in your tooth. A drill is used to get rid of all the decayed area. The tooth is then cleaned thoroughly and the filling applied. After a few minutes, once the filling material has hardened, the dentist will shape the filling so it feels comfortable.
What are the prices for fillings in Spain?
UK £

EUR €

US $

CAN $

AUS $

NZ $

Dental Fillings Cost at home

133

158

170

229

225

242

Dental Fillings Cost in

Spain

50

60

64

86

85

91
Where can I get dental fillings in Spain? Can you recommend any clinics?
There are plenty of options for dental fillings. Clinics in Spain that are popular with international patients tend to have English-speaking dentists, like these below:
As you would expect, many of the dental clinics catering to international clientele tend to be located in the popular tourist areas. Hence, you will find many along the Mediterranean Coast. If you are looking for a good holiday destination where you can get affordable dental care, here are some suggestions that may appeal:
The cosmopolitan capital of the Catalonian region is rich in terms of culture, leisure, shopping and nightlife. It is on the coast and offers visitors the best of both beach and city life. The arts scene is thriving and stunning Gothic architecture combined with the whimsical Gaudi architecture is what makes this city stand out.
You will never be stuck for things to do, from peaceful walks in the city's parks, roller coaster rides, stroking dolphins, cycling, golfing and swimming there's never a dull moment. Moreover, as the sun goes down the city wakes up. Whether it is a cosy, candlelit basement restaurant, a vibrant bar or the extensive music venues where you can dance the night away to jazz, pop, rock or Latin you will wonder where to get the energy for it all.
· Malaga
Malaga Airport is the gateway to the Costa del Sol, seeing millions of people passing through every year on their way to coastal resorts like Torremolinos, Fuengirola and Marbella. Many folks don't even give the town of Malaga a backward glance, let alone the other attractions of Malaga Province, such as gorgeous Pueblos Blancos (White Towns) in the hills. Ronda, Mijas and Frigiliani are some of the prettiest towns you will ever see, set among glorious landscapes and with breathtaking views.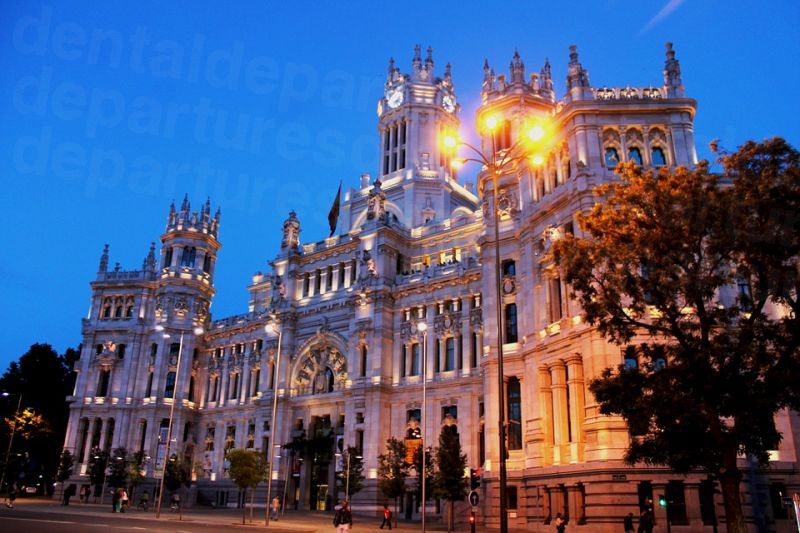 The City of Malaga may have some high-rise buildings but Malaga has a rich history. The walls of the Phoenician city are visible in the cellar of the Museo Picasso Malaga and are the oldest architectural remains in the city. The Roman theatre of Malaga was rediscovered in 1951 and dates from the first century BC. Malaga's historic centre includes palaces, churches and other buildings from centuries ago, which makes for aimless, pleasant wandering through the ancient streets, especially with plenty of refreshment stops.
For dental fillings in Spain, or any other dental needs, get in touch with our Customer Care Team who will be happy to talk the process through with you, or arrange an appointment with one of our quality-checked clinics.