Last fact-checked: 7 February 2020
Save on your everyday dental care while on holiday by booking in for a dental filling in Tunisia . It's a smart way of maintaining your dental health if you are struggling to find an NHS dentist at home or to save money on expensive private dental treatments.
Do I Need a Tooth Filling?
Dental fillings are a preventive dentistry measure . Our teeth are constantly bombarded by acid-producing bacteria which cause decay. The decayed areas on the tooth get deeper and larger unless the decay is removed and the ensuing cavity filled to prevent further erosion of the tooth.
If you do not maintain the health of your teeth by removing decay, the bacteria will eventually reach the nerves and connective tissues at the soft centre of the tooth. Once these become infected, you will require a root canal to stop the infection and ultimately save your tooth.
Why Are Dental Fillings So Important to Dental Health?
Along with other preventive dentistry treatments, including check-ups and professional teeth cleaning to stop gum disease , dental fillings can help you to maintain a healthy mouth for minimum effort. Unfortunately, many oral and dental diseases go undetected by our untrained eyes, which is why you should always visit a dentist regularly to ensure any problems are diagnosed and dealt with while they are still small.
How Much do Fillings Cost in Tunisia Compared to the UK and Ireland?
Check out the table below to compare dental fillings prices in Tunisia and your home country:
| | | | | | |
| --- | --- | --- | --- | --- | --- |
| | UK £ | EUR € | US $ | AUS $ | NZ $ |
| Dental Fillings Price at home | 157 | 182 | 200 | 296 | 314 |
| Dental Fillings Price in Tunisia | 61 | 72 | 80 | 120 | 124 |
What Is the Procedure for a Filling? How Long Will it Take?
Your dental filling should take a matter of moments and you shouldn't need to spend much more than half-an-hour in the dental clinic. It's so quick, you could even have done on your way to do some sightseeing in Tunis — or as you head out of the city to the coast.
A number of different materials are available for fillings, including the silver-coloured amalgam, which many patients avoid these days because of the mercury they contain . As a poisonous element, it poses a potential health risk when used in a filing. Most patients also prefer to have tooth-coloured fillings made from porcelain or composite, rather than unsightly silver ones.
The procedure begins with your dentist administering local anaesthetic around the tooth in question to numb the area. Once the anaesthetic has taken effect, the dentist starts to remove the decay from the tooth—either with a hand tool or a laser. Once all the decay is removed, the dentist will clean the surface of the tooth and apply your chosen filling material. This is left to harden for several minutes, after which the dentist will begin to shape and smooth the tooth until it feels comfortable. The procedure is then complete.
Can I Rely on the Quality of Dental Care in Tunisia?
Absolutely. Tunisia has only one dental school which has a strict policy of admitting only the very best candidates. Undergraduates train for five years—which is the same amount of time as dentists in western countries train for—and then spend a year as an intern before completing their final exams. If successful, only they can start practicing professionally.
There has been a lot of investment in private healthcare in Tunisia. The top dental facilities treating international patients are contemporary and modern, conform to international standards on hygiene and safety, and are equipped with the latest diagnostic and therapeutic technologies, including 3D/CT scanning and digital x-rays.
Why Should I Book An Appointment for Dental Fillings in Tunisia with Dental Departures?
1: We have over a decade of expertise in working with dental providers overseas, helping over 100,000 patients receive great quality dental care at value-for-money prices.
2: Dental Departures pre-screens all the facilities before we list them on our website. Our checks include:
● Onsite visits
● Searching legal/criminal records
● Authenticating dentist qualifications
● Corroborating professional memberships
3: With our best price guarantee, when you book with Dental Departures you'll always pay the best prices online
4: You can find lots of information about each clinic on our website, including clinic photos, prices and location maps.
Check out our top-rated clinics in Tunisia for your dental fillings:
● Cabinet Dentaire Dr Ridha Bessrour
● Cabinet Dentaire Dr Ahmed Besrour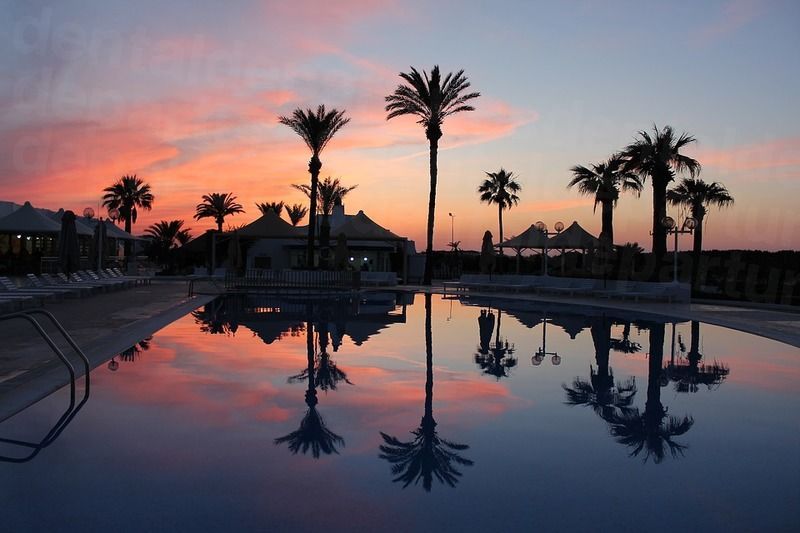 Booking an Appointment for Dental Fillings in Tunisia
Browse our clinics and use our convenient online booking system to arrange an appointment in just a few clicks.
You can also ask our Customer Care Team about dental fillings in Tunisia—they are available 24/7.
Sources:
Dental Check-Ups. National Health Service. 17 September 2018.
https://www.nhs.uk/live-well/healthy-body/dental-check-ups/" target="_blank
Burhenne, Mark. Know Before You Go: Teeth Cleanings. Ask the Dentist. 30 August 2019.
https://askthedentist.com/know-before-you-go-teeth-cleanings/" target="_blank
Nordqvist, Christian. What is Periodontitis? Medical News Today. 18 January 2018.
https://www.medicalnewstoday.com/articles/242321.php" target="_blank
Murphy, Caleb. How to Fill a Cavity: Materials, Process, Pain and Cost Authority Dental. 5 April 2019.
https://www.authoritydental.org/cavity-filling" target="_blank
Dental Amalgam: A Health Risk? Colgate. Website accessed 23 January 2020.
https://www.colgate.com/en-us/oral-health/procedures/fillings/dental-amalgam-a-health-risk" target="_blank
Clarys, Hanna. The Top 10 Things To Do And See In Tunis. The Culture Trip. 9 February 2017.
https://theculturetrip.com/africa/tunisia/articles/the-top-10-things-to-do-and-see-in-tunis/" target="_blank