Last fact-checked: 7 April 2020
Check-in for a root canal in Egypt at a quality-checked clinic with Dental Departures. If your tooth has become infected and you want don't want to lose it, the only answer is a root canal. We can help you hold on to it for a fraction of the price you'd pay at home.
Why Do I Need a Root Canal?
We all have bacteria in our mouth all the time. Harmful bacteria produce acid that erodes teeth, causing cavities. If the cavity is not treated with a filling, the bacteria can erode the tooth right through to the centre which is where nerves, connective tissue and blood vessels are contained in the pulp chamber.
Once the bacteria reach the pulp chamber, this soft tissue is susceptible to infection, which is when a root canal procedure is required to remove the infected tissue, seal the chamber and prevent further infections, thus preserving your tooth.
Is a Root Canal Painful?
You are more likely to be in pain prior to your root canal treatment, as the infection is likely to cause irritation to the tooth nerves and surrounding gum. The root canal procedure is carried out under local anaesthetic, so once the numbing has taken place following the injection you shouldn't feel a thing. In fact, the procedure shouldn't be any worse than a filling, although it will take a good while longer.
What Is the Procedure for a Root Canal?
A root canal procedure may involve several stages, although not all will necessarily apply to you. Before the procedure is carried out, any infection will have to be treated first. This will require a course of antibiotics, which typically lasts for seven days. If time is of the essence, you may want to consider starting with a course of antibiotics prescribed by a dentist at home before you arrive in Egypt.
On the day of the procedure, after the local anaesthetic takes effect, your dentist will start by making a hole in the top of the tooth to access the pulp chamber. The process of removing the infected material begins with the root chamber. Once this is clear, the dentist will then move down each tooth root, removing the debris. Teeth have two or three roots and each root has one or two root canals. So, once the debris has been removed from one of the roots, the dentist will then move on to the root canals, until all root canals and roots are clear.
The inside of the tooth will be thoroughly cleaned, and an antibiotic may be put in place before the tooth is sealed with a temporary filling.
You will need to return to the dentist after a week or so, which is when the temporary filling is removed. Provided there is no sign of infection, the tooth is sealed with a permanent filling.
In certain cases where a large amount of decay has to be removed, the tooth may be weakened. In these circumstances, it may be necessary to have a dental crown fitted over the tooth to strengthen it. Your dentist may need to take impressions to send to an external laboratory to have your crown made, or if your dentist has CAD/CAM, it may be manufactured onsite.
How Much do Root Canals Cost in Egypt?
The table below shows root canal prices in Egypt compared to clinics at home, which are at least two-thirds less:
| | | | | | |
| --- | --- | --- | --- | --- | --- |
| Root Canal Cost | UK £ | EUR € | US $ | CAN $ | AUS $ |
| Root Canal Price – Home | 1,000 | 1,900 | 2,200 | 3,000 | 3,000 |
| Root Canal Price – Egypt | 316 | 370 | 411 | 536 | 597 |
(Note: the prices above are approximate. Please check our current prices for your selected clinic for estimated costs of treatment).
How Can I Ensure A Good Quality Root Canal Procedure in Egypt?
While no dental or medical procedure can be 100% guaranteed, it is always wise to choose a dental clinic that is reliable; obviously, the potential for any problems occurring will be mitigated by booking in with an experienced, highly-skilled dentist.
Dental Departures has years of experience working with dental providers across the world. We help patients receive quality, affordable dental care at trustworthy clinics. We only partner with facilities we would be happy to go to ourselves, and we carry out our own background checks to confirm that the clinics operate to an excellent standard.
Our checks include investigating legal/criminal records, carrying out onsite visits and confirming dentist qualifications, as well as professional memberships. We publish patient reviews on our website, along with prices, clinic photos, location maps and other useful information.
You can see all of this information under each individual clinic listing, allowing you to make your own informed choice. Get started now by checking out three of our top-rated dental clinics in Egypt below:
● Shalash Dental & Implant Center
● Dental Care Egypt–Dr. Tamer Badr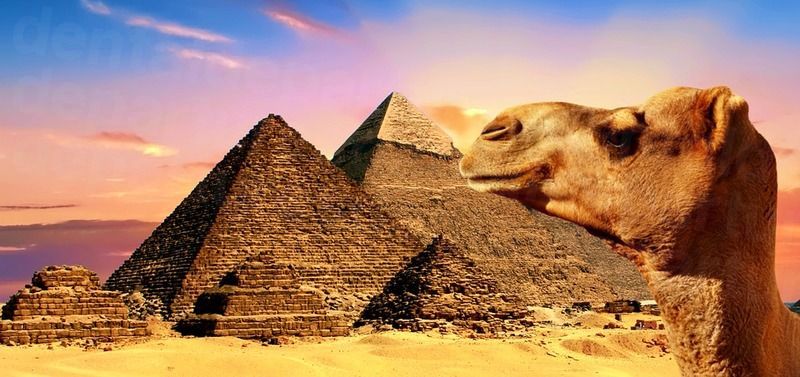 What's Next?
Ask for a free, no-obligation quote or book your appointment online at Dental Departures with one of our providers for your root canal in Egypt. Our Customer Care Team is also available if you need further assistance or to answer any of your questions.
Or if you have selected your clinic, you can schedule your appointment online with us any time of the day or night, at no charge to you. We look forward to hearing from you soon!
Sources:
Higuera, Valencia. Tooth Cavities. Healthline. 15 November 2017. https://www.healthline.com/health/dental-oral-health-cavities" target="_blank
Burhenne, Mark. Understanding the Root Canal. Ask the Dentist. 18 January 2018 https://askthedentist.com/understanding-the-root-canal/" target="_blank.
Dental Health and Root Canals. Web MD. Website accessed 4 November 2019. https://www.webmd.com/oral-health/guide/dental-root-canals#2-5" target="_blank
Galan, Nicole. How Long Will Pain Last After a Root Canal? Medical News Today. 20 February 2018. https://www.medicalnewstoday.com/articles/320978.php" target="_blank
Sandilands, Tracey. CAD/CAM Dentistry: What is it? Colgate. Website accessed: 23 July 2019. https://www.colgate.com/en-us/oral-health/basics/dental-visits/cad-cam-dentistry--what-is-it-" target="_blank