Last fact-checked: 5 April 2020
The price of root canals in India is around 60% lower than at home. So, if you're looking to save money—and your tooth—book an appointment with a Dental Departures' pre-screened dentists, taking advantage of our best price guarantee at the same time!
Why Do I Need a Root Canal?
A root canal is indicated if the soft tissue in the middle of your tooth becomes infected. This tissue is composed of blood vessels, nerves and connective tissues, and once it becomes infected, the only way of saving your tooth is to remove all of this tissue, thoroughly cleansing the chamber and root canals of all debris, and filling the ensuing cavity. Tooth decay is a major cause of cavities in the tooth that can be a gateway to infection of the pulp chamber, which is why regular dental check-ups and remedial measures are so important.
Unfortunately in these cases, if you want to save your tooth, there is no alternative to the root canal procedure. Once the tooth's hard outer shell has been breached with infection-causing bacteria, it will continue to be susceptible to infections, even if you manage to clear up the initial infection with antibiotics, because the tooth will need to be sealed—and this can only be carried out successfully once all the infected material has been removed via a root canal procedure.
Essentially, if you do not have root canal treatment when your dentist has advised it, your tooth will need to be extracted.
Is a Root Canal Painful?
Root canal treatment is not painful. In fact, you are more likely to experience pain and unpleasantness prior to the procedure as the infection may affect the tooth nerve, as well as being responsible for swelling in the gum, which could be tender. Root canal treatment may have a bad rap, but it's really not too different from having a tooth filling—apart from it does take a while longer, depending upon the number of roots and canals the tooth has.
What Does the Procedure for a Root Canal Entail?
If you have an active infection in the tooth, the first thing you will need is to undergo a course of antibiotics to clear this up. No dentist will commence root canal treatment until you are infection-free. The course of antibiotics will typically take seven days.
The root canal procedure first involves a hole being made in the top of your tooth allowing the dentist access to the pulp chamber. The process then begins of meticulously removing all the infected material and debris from the chamber, each root and each root canal. The length of time this takes varies between patients and is dependent upon how many roots and root canals your tooth has. Some teeth have one root and one root canal; others have two or three roots with one or two root canals—thus, it will take your dentist longer to complete the procedure for these teeth.
Once the dentist has removed all the infected debris and material from the tooth, it will be cleansed thoroughly and an antibiotic may be placed in the cavity before the tooth is sealed with a temporary filling. The dentist will want to make sure that the tooth is clear of infection before placing the permanent filling, and so you will need to wait for several days before you can go back to the dentist and have the permanent filling.
Also, if your tooth has decayed so much that the dentist needs to remove a large amount, the structure will be compromised, and thus crown will be required to add strength to the tooth. This will be an additional expense and may lengthen your overall treatment time. Your dentist can advise you on the details.
How Much Do Root Canals Cost in India?
Root Canal prices in India are 60% cheaper than at home. Take a look at the table below:
| | | | | | |
| --- | --- | --- | --- | --- | --- |
| Root Canal Cost | UK £ | EUR € | US $ | CAN $ | AUS $ |
| Root Canal Price – Home | 1,000 | 1,900 | 2,200 | 3,000 | 3,000 |
| Root Canal Price – India | 400 | 467 | 516 | 682 | 756 |
(Note: the prices above are approximate. Please check our current prices for your selected clinic for estimated costs of treatment).
How Can I Ensure A Good Quality Root Canal Procedure in India?
It's worth mentioning that no medical or dental procedure can ever be guaranteed, wherever and whoever in the world carries it out. However, the key to obtaining a successful treatment outcome is to make sure you book your procedure with a dentist you can trust at a clinic with a good reputation.
Dental Departures has years of experience in working with dental providers around the world, and so we know how important it is that they are trustworthy. This is why we insist on carrying out our own pre-screening checks before we promote dental facilities on our website.
We check legal/criminal records and visit clinics personally, as well as collate real patient reviews, verify qualifications and confirm professional memberships. This information can be seen under each specific listing on our site, alongside prices, location maps, clinic photos and more—giving you all the information you need to make your own informed choice.
Get started by looking through these top clinics in India for crowns below: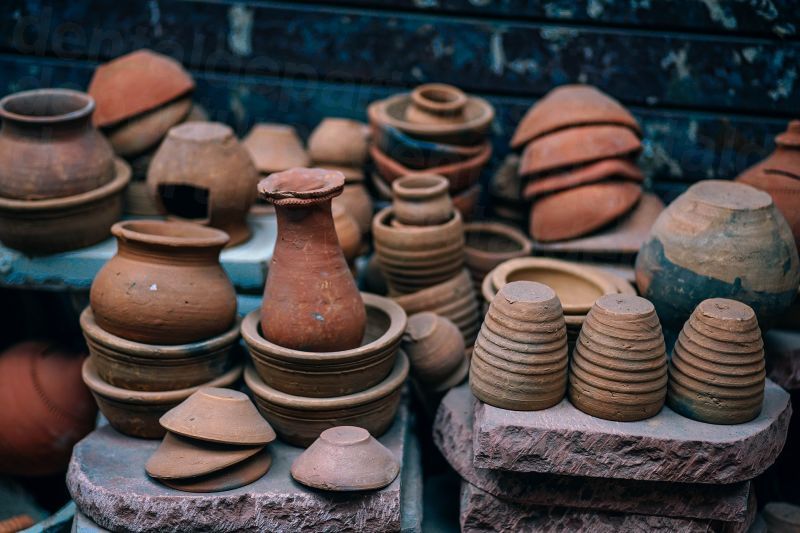 Getting Started
With Dental Departures, you can find excellent-quality clinics for your root canal in India. Our Best Price Guarantee also assures you always pay the lowest prices. Book your appointment online or speak to our Customer Care Team if you'd like a free, no-obligation quote, or information about our other services, such as hotel bookings or insurance.
Sources:
Burhenne, Mark. Understanding the Root Canal. Ask the Dentist. 18 January 2018. https://askthedentist.com/understanding-the-root-canal/" target="_blank.
Dental Health and Root Canals. Web MD. Website accessed 4 November 2019. https://www.webmd.com/oral-health/guide/dental-root-canals#2-5" target="_blank
Dental Check-Ups. NHS. 17 September 2018. https://www.nhs.uk/live-well/healthy-body/dental-check-ups/" target="_blank
Galan, Nicole. How Long Will Pain Last After a Root Canal? Medical News Today. 20 February 2018. https://www.medicalnewstoday.com/articles/320978.php" target="_blank
Dental Health and Root Canals. Web MD. Website accessed 4 November 2019. https://www.webmd.com/oral-health/guide/dental-root-canals#2-5" target="_blank