Last fact-checked: 11 February 2020
Save money on root canals in Ubud, Bali with Dental Departures. This gorgeous holiday island is a fantastic destination not only for a holiday but also to have good-quality, low-cost dental care. If you're concerned about the price of a root canal at home, then combining the cost with a holiday may be a more palatable way of obtaining the treatment you need.
With dental services at home becoming ever more unaffordable for the average Australian and New Zealander (and, indeed for many first-world nations, including the US and UK), maintaining proper dental health today is a struggle for many. Inevitably, problems like tooth decay, which could be fixed relatively easily with a filling, can become bigger problems requiring more expensive procedures, like root canals. The key takeaway when it comes to dental health is early intervention and to see a dentist promptly if you develop sensitivity or pain.
How Do I Know I Need a Root Canal Treatment?
Root canal treatment is carried out when the soft tissue in the centre of a tooth has become infected and beyond recovery.
You will need to see an experienced dentist who will determine whether a root canal is required. There are some questions your dentist will ask you to help form a diagnosis. Do you have lingering pain? If, for example, you have a cold drink and you have increased sensitivity for an hour after the drink, this is an indication of lingering pain, which means the pulp inside your tooth is not recovering, indicating the nerve is dead. Spontaneous pain, which comes on suddenly for no apparent reason and positional pain that gets worse if you are in a certain position (such as lying down, standing up or moving around) could be signs of an abscess, indicating the tooth is dead. These scenarios could imply that the pulp in the centre of the tooth is not recovering and that a root canal procedure is the best course of action.
What Is the Procedure for a Root Canal Treatment? Is it Suitable for Dental Tourists?
The root canal procedure is typically carried out by an endodontist , a specialist in this type of dentistry. Contrary to what many people envisage, the procedure should not be any more arduous for patients than a filling—it just takes a little longer to complete—and this depends on how many root canals each of your tooth roots has.
Briefly, your dentist must remove the infected debris from the centre of the tooth, each root, of which there are between one and three, and each root canal (one or two). Obviously, a tooth with six root canals will take longer to complete than a tooth with just one root canal.
A number of steps are required for the root canal procedure. The dentist will not work on a tooth if there is an active infection. Thus, if there is any infection present, a course of antibiotics will need to be prescribed to clear it up. If you are going abroad for your root canal, you may want to commence a course of antibiotics prescribed by a dentist at home a week before you travel (to save time when you're there).
The root canal procedure will commence after the area around the infected tooth has been numbed with a local anaesthetic. The dentist then places a rubber dam around the tooth to keep it dry during the treatment, and access is made in the top of the tooth. Next, the dentist removes the debris from the tooth, cleaning out the decayed nerve tissues from the pulp chamber, along the roots and root canals. Once the debris is all removed, the resulting cavities are flushed out with water or a sodium hypochlorite solution. Antibiotic medication may be placed in the pulp chamber and the tooth sealed with a temporary filling. This is to ensure the procedure has been successful and that no infection remains prior to your dentist placing a permanent filling.
You will return after several days to have the permanent filling put in place. If the dentist has had to remove a lot of the tooth structure, you may also require a crown to strengthen the tooth. If this is the case, then impressions will be taken of the tooth and sent to a laboratory for a crown to be made. Or, if your dentist has CAD/CAM (computer-aided design/computer-aided manufacture) technology , the crowns may be made on-site in your dentist's office, and will be available the same day.
How Much Does a Root Canal Cost in Ubud?
Root canal prices in Ubud are less than a third of the prices at home. Plus, when you book with Dental Departures, you will always pay the best prices available with our best price guarantee .
| | | | | | |
| --- | --- | --- | --- | --- | --- |
| Root Canal Cost (inc post core and standard crown) | AUS $ | NZ $ | UK £ | EUR € | US $ |
| Root Canal Price - home | 1,790 | 1,869 | 1,054 | 1,258 | 1,350 |
| Root Canal Price - Ubud | 500 | 522 | 274 | 314 | 356 |
Will the Quality of a Root Canal in Ubud be as Good as at Home?
Dental and medical tourism are both hugely popular in Bali, thanks to both the prices and the fact that patients are assured of good quality care performed by skilled medical staff. Bali has a culture of health and wellness and Ubud epitomizes this ethos. For people conscious about their health, it stands to reason they would want to take advantage of the low-cost dental facilities available in the area.
That's not to say that you shouldn't vet your dental facility with care. Choosing a clinic through Dental Departures means that you will be seen at a dental provider that has already been background checked by us. We conduct onsite visits, publish patient reviews and confirm dentist qualifications and professional memberships. If a facility doesn't cut the mustard, you simply won't see it listed on our site.
Thus, you can choose your dentist with confidence and look forward to a good standard of care at facilities like these:
● Bali Dental & Implants Centre
● Maitri Medical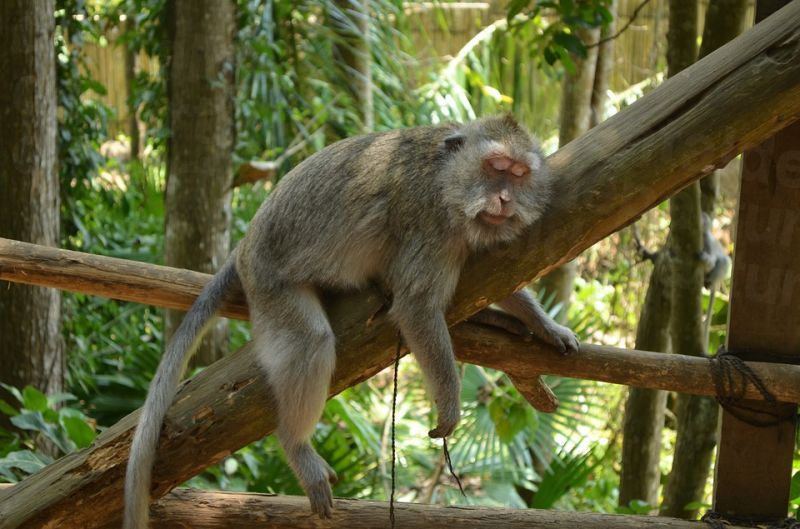 Booking Treatment in Ubud, Bali
Dental Departures' Customer Care Team is available 24/7 to talk to you about root canals in Ubud. Get in touch if you've any questions, would like to book an appointment or get a free no-obligation quote. Or you can book your appointment online right here any time of the day or night at no charge to you.
Sources:
Russell, L. The Dental Divide—And the Decay of Public Health Services. ABC. 21 August 2018.
https://www.abc.net.au/news/2018-08-21/dental-divide-and-the-decay-of-public-dental-services-medicare/10138870" target="_blank
Galan, Nicole. How Long Will Pain Last After a Root Canal? Medical News Today. 20 February 2018.
https://www.medicalnewstoday.com/articles/320978.php" target="_blank
Burhenne, Mark. Know Before You Go: Root Canals. Ask the Dentist. 1 February 2019.
https://askthedentist.com/root-canals-know-before-you-go/" target="_blank
Dental Health and Root Canals. Web MD. Website accessed 6 February 2019.
https://www.webmd.com/oral-health/guide/dental-root-canals#2-5" target="_blank
Sandlands, Tracey. Understanding CAD/CAM Dentistry. Colgate. Website accessed 6 February 2019.
https://www.colgate.com/en-us/oral-health/basics/dental-visits/cad-cam-dentistry--what-is-it-" target="_blank