Save two-thirds on the cost of root canals in Spain . Make the most of low-cost flights and combine a dental trip with your holiday and you'll be amazed at how little the procedure costs you abroad.
Do I Need a Root Canal Treatment?
If the pulp in the centre of your tooth becomes infected, which could be due to a decayed tooth, or gum disease, it may well be painful. However, more importantly the infection can spread to other teeth, other parts of the body, and even the brain – which could be fatal. So, if a root canal is indicated you should always heed the dentist's advice. If you don't have a root canal then the only option is to remove the tooth.
Is a Root Canal Treatment Suitable for Dental Tourists?
Yes – it is a suitable treatment, although there are several steps to the treatment so bear in mind you may have to be in Spain for up to two weeks. Most (but not all) patients who need a root canal treatment are usually diagnosed when they go to their dentist at home with a gum or tooth infection. If you do have an infection, this will need to be cleared up with a course of antibiotics before the dentist will commence the root canal treatment. However, there is nothing to stop you commencing the course of antibiotics at home before you head off to Spain.
Many people seem to fear a root canal treatment. However, in reality it isn't really any worse than a filling – although it takes longer. Depending on how many roots your tooth has, it could take several hours, which admittedly, is rather a long time to be sat in the dentist's chair. During the procedure, you are given local anaesthetic which numbs the area, so you won't feel a thing. Afterwards, once the effects of the anaesthetic have worn off you'll feel right as rain.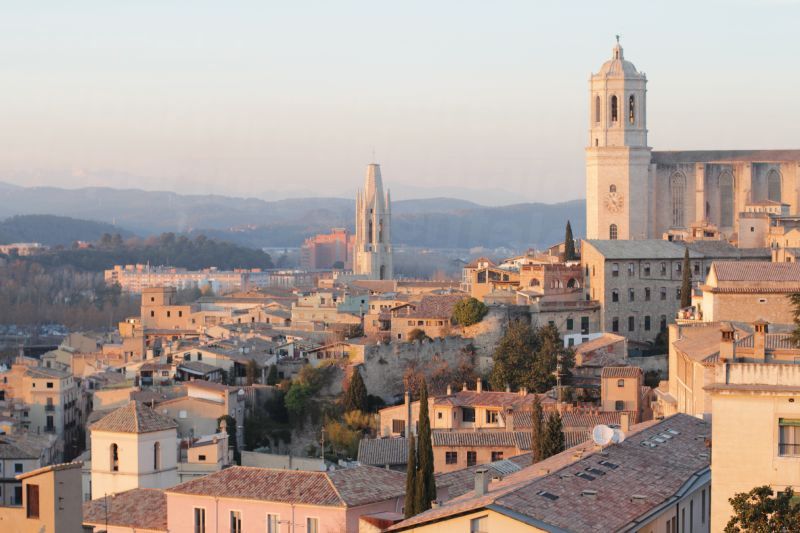 What Happens During the Root Canal Procedure?
At your first consultation an x-ray will be taken of the tooth so the dentist can see if there is any sign of infection, and also to determine how many tooth roots there are. Your mouth will then be prepared for the treatment. Local anaesthetic is injected in the gum to numb the area around the tooth, and to keep the area dry a rubber dam is placed over the tooth.
The dentist then drills a hole through the tooth into the pulp chamber. The infected material is removed from the chamber and from each tooth root. When all the material is removed, it is thoroughly cleansed and may be filled with antibiotic medication. A temporary filling is usually put in place to seal the chamber. This step is to ensure that no injection remains.
You will return to your dentist a few days later, and if there is no sign of infection the temporary filling will be replaced with a permanent one.
In some cases, your tooth may require a large filling, which may necessitate getting a dental crown to help strengthen the tooth. In that case, you will need to have impressions of your mouth taken to send to the lab where your crown will be made. You return to your dentist a few days later and have it fitted. However, if your dentist offers computer-aided manufacture/computer-aided design (CAD/CAM) then the crown is milled onsite and you can have it fitted the same day.
What are the Prices for Root Canals in Spain?
The root canal price in London, Manchester or Dublin is likely to make your eyes water, but is considerably more palatable in Spain:
| | | | | | | |
| --- | --- | --- | --- | --- | --- | --- |
| Root Canal Cost - Molar | UK £ | EUR € | US $ | CAN $ | AUS $ | NZ $ |
| Root Canal Cost - home | 1,054 | 1,258 | 1,350 | 1,822 | 1,790 | 1,920 |
| Root Canal Cost - Spain | 293 | 350 | 375 | 506 | 497 | 533 |
If you need a crown to strengthen your tooth after the root canal treatment then you'll still be paying a lot less in Spain:
| | | | | | | |
| --- | --- | --- | --- | --- | --- | --- |
| | UK £ | EUR € | US $ | CAN $ | AUS $ | NZ $ |
| Dental Crown Cost - home | 1,015 | 1,200 | 1,300 | 1,700 | 1,700 | 1,800 |
| Dental Crown Cost - Spain | 377 | 415 | 483 | 652 | 640 | 680 |
Will the quality of a root canal in Spain be as good as home?
There isn't any need to worry about the quality of your dental treatment in Spain. Root canals are a specialized treatment, but are actually very common. Spain is a member of the European Union and so they must meet the Europe-wide standards laid down by the Union. Dentists in Spain are in private practice, which means that if their services were not good then patients would soon go elsewhere. It is, therefore, in their interests to provide good-quality services.
We always recommend you do your own research when looking for a dentist overseas. While the outcome of any dental treatment can never be guaranteed completely you can look at a number of areas to make your own assessment. To save you the time, we've already done this. We do onsite visits to the clinics – and there are photos on our site so you can see for yourself that the clinics are modern. We also to legal and criminal background checks, confirm dentist qualifications, verify professional memberships and publish real patient reviews. All these are available at your fingertips, along with prices, maps and other information, simplifying the whole process of choosing your dentist.
Where are the dental clinics for international patients located?
You can mostly find dental clinics that cater to international patients in popular tourist locations. Many of these are located on and around the Mediterranean, along the Spanish Costas on mainland Spain and on the Balearic and Canary Islands.
If you aren't fussed about where to go, here are some suggestions for a location you may want to go to, with a recommended dental clinic in the area:
The Costa del Sol's Capital of Bling, the biggest attractions are the beaches and people-watching. Old Marbella features pretty whitewashed houses with balconies festooned with flowers. The historic cobbled centre is where you'll find The Patio de los Naranjos (Court of the Orange Trees) with boutique shopping, restaurants and bars – perfect for unhurried wandering and sampling the local food and drink.
Palma is the capital of Mallorca and where flights come in. An enormous and impressive Gothic cathedral overlooks the town which is arranged around the glittering Mediterranean Sea. The cathedral was updated by Antoni Gaudi and is a mix of his Modernist and the original Gothic style. Here's also fine examples of Moorish architecture, the Dragon Caves, museums and galleries galore and, of course, beaches. You'll find some of the best food in the Balearics in Palma, but picturesque spots to dine.
Why bother getting a root canal in the UK when you can get it for a third of the price on holiday? Check out our listings or speak to our Customer Care Team if you've any questions about root canals in Spain. Ask for a free quote and start planning your trip.