Last fact-checked: 7 February 2020
Pay far less for a root canal in Tunisia at one of Dental Departures' first-rate dental clinics. We've helped over a hundred thousand patients receive great quality dental care abroad—so trust us to find the best clinic for you.
Why Would I Need a Root Canal?
A root canal procedure is the only way to save a tooth if harmful bacteria reach the soft centre where nerves and connective tissue are housed. Bacteria are present in our mouths all the time. However, over time, harmful, acid-producing bacteria erode the tooth's enamel, causing tooth cavities .
If the cavity is not treated by removing the decay and sealing it with a filling, the bacteria will continue to erode the tooth until the centre is breached. Once this soft centre becomes infected, there is no other way of preserving your tooth other than with a root canal procedure.
Is a Root Canal Painful?
Root canal treatment isn't painful, but you may experience discomfort or pain before the procedure as the infection may cause irritation to your tooth nerves, as well as the surrounding gum tissue. A root canal procedure is typically carried out under a local anaesthetic so you shouldn't feel anything while in the chair (apart from the initial needle pricks). Afterward, you will need to wait for the numbness in your mouth to subside before you feel comfortable. In effect, it should feel just like a filling.
What Is the Procedure for a Root Canal?
Before a root canal can be carried out, you will need to go on a course of antibiotics. The course will typically last for seven days, but the procedure cannot be carried out until the infection has been cleared. If you are worried about the amount of time you will need to spend in Tunisia, then you may want to go to a dentist at home for a course of antibiotics, and plan to see a dentist in Tunisia just before the course finishes.
The root can procedure starts with the administration of local anaesthetic. Once your mouth is numb, the dentist makes a hole in the top of the tooth to allow access to the pulp chamber. The dentist begins to remove the infected material in the pulp chamber, moving down each tooth root to clear the infected debris from there, before moving on to the root canals and getting rid of the infected material there, too. This may process may take several hours, depending on how many tooth roots and root canals your tooth has. It could be as much as three roots with three root canals; or as little as one root with one root canal.
Once all the debris has been removed, the inside of the tooth is cleaned and an antibiotic tablet placed inside the cavity. The tooth is sealed with a temporary filling. You will need to return to the dentist after several days to have the temporary filling removed and tooth inspected. If no sign of infection is present in the pulp chamber, the dentist will place a permanent filling.
In some cases, this will mark the end of your treatment. However, if your dentist has removed a large amount of decay from your tooth, it may need to be strengthened with a crown.
In this case, the dentist will take impressions of your mouth to send to an external laboratory that will make and send your new crown to your dentist a day or two later. Alternatively, if your dentist has CAD/CAM , you can be measured up and have your crown fitted on the same day, as the crown is manufactured onsite.
How Much do Root Canals Cost in Tunisia?
The table below shows root canal prices in Egypt compared to clinics at home:
| | | | | | |
| --- | --- | --- | --- | --- | --- |
| Root Canal Cost | UK £ | EUR € | US $ | CAN $ | AUS $ |
| Root Canal Price – Home | 1,000 | 1,900 | 2,200 | 3,000 | 3,000 |
| Root Canal Price – Egypt | 280 | 334 | 369 | 489 | 551 |
( Note: the prices above are approximate. Please check our current prices for your selected clinic for estimated costs of treatment).
Why Should I Book A Root Canal in Tunisia with Dental Departures?
Dental Departures has over a decade of experience working with the best dentists in dozens of locations around the world. We only partner with reliable dentists so you are assured of receiving top-quality work and a desirable treatment outcome.
No dental or medical procedure can ever be guaranteed, but you can mitigate any problems by booking with a reliable facility that you can trust. This is why Dental Departures makes it our business to work with the best, carrying out our own pre-screening checks before we partner with any dental facilities.
Our checks include:
● Searching criminal/legal records
● Collating and publishing real patient reviews
● Verifying dentist qualifications
● Confirming professional memberships
You can also find other information on our website to help you choose the right facility for your needs. Check out clinic photos, prices and location maps at top-rated dental clinics in Tunisia, such as these:
● Cabinet Dentaire Dr Ridha Bessrour
● Cabinet Dentaire Dr Ahmed Besrour
Note: All of the above clinics are located in Tunis, the Tunisian capital .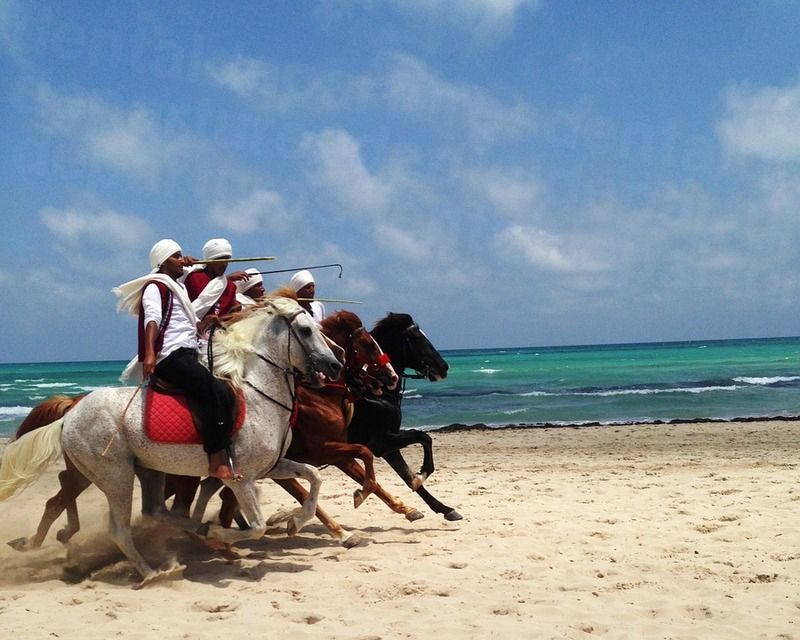 How Do I Get Started?
Ask Dental Departures' Customer Care Team for a free, no-obligation quote, or book your free appointment through our site.
Sources:
Burhenne, Mark. Understanding the Root Canal. Ask the Dentist. 10 December 2019. https://askthedentist.com/understanding-the-root-canal/" target="_blank .
Higuera, Valencia. Tooth Cavities. Healthline. 15 November 2017.
https://www.healthline.com/health/dental-oral-health-cavities" target="_blank
Dental Health and Root Canals. Web MD. Website accessed 4 November 2019.
https://www.webmd.com/oral-health/guide/dental-root-canals#2-5" target="_blank
Galan, Nicole. How Long Will Pain Last After a Root Canal? Medical News Today. 20 February 2018.
https://www.medicalnewstoday.com/articles/320978.php" target="_blank
Sandilands, Tracey. CAD/CAM Dentistry: What is it? Colgate. Website accessed: 23 January 2020.
https://www.colgate.com/en-us/oral-health/basics/dental-visits/cad-cam-dentistry--what-is-it-" target="_blank
Clarys, Hanna. The Top 10 Things To Do And See In Tunis. The Culture Trip. 9 February 2017.

https://theculturetrip.com/africa/tunisia/articles/the-top-10-things-to-do-and-see-in-tunis/" target="_blank