Last fact-checked: 14 October 2020
Book in for a root canal in the United Arab Emirates at one of Dental Departures' quality-checked dentists. A root canal can save the function of your tooth if it has become infected, meaning you won't have to have it extracted.
Why Would I Need a Root Canal?
Cavities in teeth caused by tooth decay can expose the soft tissue in the middle of the teeth to bacteria. The acid produced by this bacteria causes inflammation and erodes tissues, leading to infection. Once the pulp chamber in the centre of the tooth has become infected, the only way to prevent further infection is to remove all of the tissue, which is composed of nerves, blood vessels and connective tissue. The chamber then needs to cleansed and sealed with a filling to prevent further infection, which is essentially what root canal treatment entails.
If you want to preserve your tooth, there is no alternative to root canal treatment… unless you're particularly keen on getting it removed!
Is a Root Canal Painful?
The root canal procedure isn't painful, although it may be a little boring as it can take several hours, depending on how many root canals your tooth has. You are more likely to suffer pain before you have the treatment, as the infection may irritate tooth nerves, and you may have an uncomfortable swelling in your gum.
After your root canal, your pain will be relieved and you shouldn't have any further problems as there is no downtime associated with the procedure.
What Is the Procedure for a Root Canal?
The root canal procedure may require several trips to the dentist, which can be summarised as follows:
1: Treatment of the Infection
No dentist will carry out a root canal treatment if there are signs of active infection in the tooth. So, the infection will need to be treated first, usually with a course of antibiotics for around seven days.
2: The Root Canal Procedure
You will be administered local anaesthetic to numb the area surrounding the tooth in question. The dentist will then make a hole in the top of the tooth in order to access the pulp chamber. The process to remove all the infected material begins, which means clearing not just the pulp chamber, but each tooth root (of which there are two or three) and each root canal (one or two per root). Obviously, the more roots and canals your tooth has, the longer the procedure will take to complete.
Once all of the infected material and debris have been removed from the inside of the tooth, the dentist will clean it thoroughly. An antibiotic may be placed in the cavity and the tooth will be sealed with a temporary filling.
After a week or so, you will return to the dentist who will remove the temporary filling and check for signs of infection. If all clear, a permanent filling will be placed.
3: Dental Crown
In some instances, when the dentist has had to remove a large amount of decay from the tooth, the strength of the tooth may be compromised. At this point, your dentist may recommend having a crown, which will strengthen and protect the tooth. This may add another few days onto the proceedings, although if you visit a clinic with CAD/CAM, you may be able to get your crown on the same day.
How Much do Root Canals Cost in the UAE?
Check out the table below for root canal prices in the United Arab Emirates compared with clinics in your home country:
| | | | | | |
| --- | --- | --- | --- | --- | --- |
| Root Canal Cost | UK £ | EUR € | US $ | CAN $ | AUS $ |
| Root Canal Price – Home | 1,000 | 1,900 | 2,200 | 3,000 | 3,000 |
| Root Canal Price – UAE | 400 | 450 | 516 | 682 | 756 |
( Note: the prices above are approximate. Please check our current prices for your selected clinic for estimated costs of treatment).
How Can I Ensure A Good Quality Root Canal Procedure in the UAE?
To ensure your procedure is carried out to the highest standards, it's always recommended that you book your appointment with a trustworthy dental provider. Although no medical or dental procedure can ever be guaranteed completely, you can mitigate any associated risks by going to a dentist with a solid reputation.
This is why booking with Dental Departures is a good option. We have years of experience working with dental providers the world over. We carry out our own background checks, investigating legal/criminal records, confirming dentist qualifications and verifying professional memberships. We publish real patient reviews and you can find other useful information, such as prices, clinic photos and location maps under each listing on our site—helping you to make an informed decision on the best clinic for your needs.
Check out our top-rated clinics for root canals in the UAE below:
[Note: All of the above-listed clinics are based in Dubai, UAE]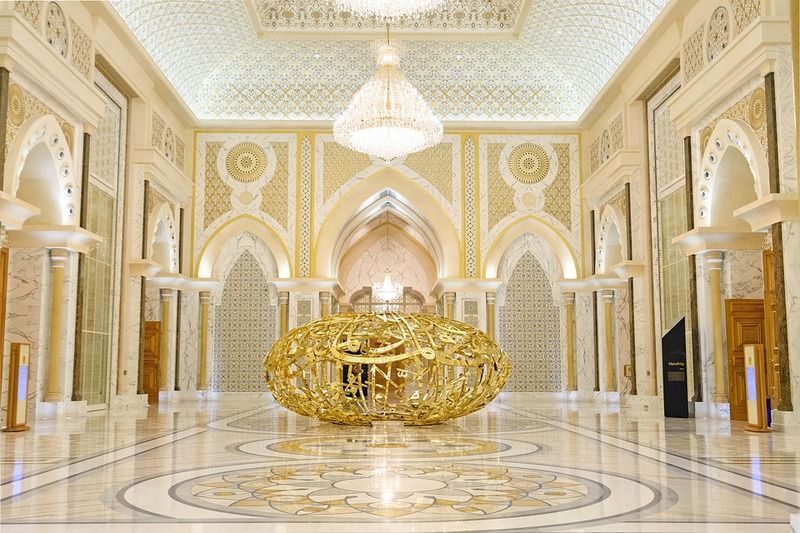 How Do I Get Started?
You can book your appointment online right here at any time of the day or night at no cost to you. Or ask for a free, no-obligation quote for a root canal in the UAE. Any questions? Speak to our Customer Care Team via our online chat function or freephone number—they're available round-the-clock, seven days a week.
Sources:
Higuera, Valencia. Tooth Cavities. Healthline. 15 November 2017. https://www.healthline.com/health/dental-oral-health-cavities
Burhenne, Mark. Understanding the Root Canal. Ask the Dentist. 18 January 2018. ttps://askthedentist.com/understanding-the-root-canal/
Dental Health and Root Canals. Web MD. Website accessed 4 November 2019. https://www.webmd.com/oral-health/guide/dental-root-canals#2-5
Galan, Nicole. How Long Will Pain Last After a Root Canal? Medical News Today. 20 February 2018. https://www.medicalnewstoday.com/articles/320978.php
Sandilands, Tracey. CAD/CAM Dentistry: What is it? Colgate. Website accessed: 23 July 2019. https://www.colgate.com/en-us/oral-health/basics/dental-visits/cad-cam-dentistry--what-is-it-