Last fact-checked: 17 February 2021
Discover a world of first-class oral healthcare with one of the Dental Departures' quality-checked dentists in Egypt. Combining your dental care with a holiday in Egypt could be a real option if you're looking to save money on the cost of dental work which is too expensive at home, or you're struggling to find an available NHS dentist for routine work.
Find out how you can take advantage of Egypt's affordable dentistry, as well as price comparisons, recommended clinics and some tips and advice for when you're there.
Egypt—A Quick History
The Ancient Egyptians were a civilisation based along the Nile River. At around 5000 BC they rose to prominence by adapting to the harsh agricultural conditions along the Nile, successfully farming the land to support their population. In 3200 BC they invented the first written script, hieroglyphics, and during the time of the pharaohs built pyramids. Although there have been periods of great architecture, art and literature throughout Egyptian history, the country's fortunes never matched the heyday of its ancient civilizations—with the Ancient Egyptian culture ending when Christianity arrived in 180 AD.
Western cultures have been particularly fascinated by Ancient Egypt since the discovery of Pharaoh Tutankhamun's tomb in 1922. Inspiring design (Art Deco), movies (The Mummy) and literature (Agatha Christie's Death on the Nile) in the 1930s, it has been referenced throughout the 20th and 21st centuries in everything from architecture (The Luxor Hotel, Las Vegas) to music videos (Katy Perry's Dark Horse) and video games (2017's Assassin's Creed Origins).
Egypt's Modern Tourism
Tourism is one of the most important sectors in Egypt's economy. While cultural and archaeological tourism is a continuous draw for visitors to Egypt, leisure and recreational activities centered around newly developed coastal resorts along the north coast have increased the country's lure, especially to European holidaymakers.
Major attractions include the ancient monuments in the Nile Valley, including the Pyramids, the Great Sphinx of Giza, Abu Simbel and the Valley of the Kings. The Sinai Peninsula is situated in Asia between the Mediterranean Sea in the north and the Red Sea in the south, creating a land bridge between Africa and Asia. It's coral reefs and religious structures are important for tourism, as are the beach resorts of Sharm el-Sheikh, Taba, Nuweiba and Dahab.
Cairo, Egypt's capital, is a cacophony of sounds; calls to prayer, car horns, and the clip-clop of donkey hooves and rattling carts can be overwhelming at times as 22 million residents traverse the city going about their business. It is fast-paced, exhilarating and sometimes infuriating. However, this place is, according to the locals, the Mother of the World (Umm Ad Dunya); adopt the sentiments behind "malesh", the word locals use to mean "don't sweat it", and you might just fall in love with Cairo.
As far as dental care is concerned, you'll find exceptionally gifted dentists providing low-cost services throughout the country, especially in Cairo and popular tourist resorts. If you've always fancied a Nile cruise or visiting Egypt's other attractions, you'll have plenty of options before or in between your visits to the dentist.
Why Choose Egypt for Dental Care?
The temperate climate of the country attracts visitors from across the globe, and practically everywhere you go, you will meet someone who speaks a little English. Egyptians are very friendly people, and many will try to strike up a conversation with you, especially the young who are keen to improve their language skills.
Exploring Egypt's treasures is a once-in-a-lifetime experience; why not take advantage of the opportunity to undergo a much-needed dental procedure and save hundreds, if not thousands compared to having the same treatment back home?
While many assume dental tourism is only for patients who require extensive (or expensive) dental work, it is becoming more common for holidaymakers to visit a dentist on vacation to attend to routine dental care.
For patients who are finding private healthcare charges expensive at home, or Brits who are unable to sign up with an NHS dentist, incorporating everyday dental care with a holiday is one way of keeping dental health in check.
From teeth cleaning to preventive care to smile enhancing treatments, you can receive all your care needs in Egypt.
How Much Do Dental Treatments Cost in Egypt?
The prices of popular dental treatments in Egypt compared to your home country are listed in the table below:
| | | | | | |
| --- | --- | --- | --- | --- | --- |
| | UK Price (£) | Egypt Price (£) | Eire Price (€) | Egypt Price (€) | Savings |
| All-on-4®treatment concept | 16,000 | 4,600 | 19,000 | 5,400 | 71% |
| Crowns | 1,200 | 250 | 1,500 | 300 | 79% |
| Fillings | 157 | 38 | 190 | 45 | 75% |
| Implants | 3,000 | 720 | 3,600 | 845 | 76% |
| Veneers | 1,000 | 300 | 1,180 | 350 | 70% |
| Dentures | 1,400 | 575 | 1,700 | 675 | 58% |
| Root Canal | 1,000 | 316 | 1,250 | 370 | 68% |
| Whitening | 400 | 230 | 450 | 270 | 42% |
(Note: the prices above are approximate. Please check our current prices for your selected clinic for estimated costs of treatment).
Where To Stay in Egypt?
The majority of our dental clinics are currently based in Cairo, where you'll find plenty of accommodation options ranging from boutique and chain hotels to resorts with championship golf courses and landscaped gardens—all at great prices.
Dental Departures can assist you with all aspects of your trip, including booking value-for-money accommodation that's located close to your chosen clinic. Scroll down to the bottom of this page to see how you can contact us.
Will I Be Safe in Egypt?
The crime rate in Egypt is generally low, particularly for petty crimes, but do take the usual precautions about walking in unfamiliar places during darkness; be on the lookout for pick-pockets and ensure your valuables are secured well in your hotel room and about your person.
These are politically unstable times throughout the world, and Egypt is no exception. Keep an eye on news bulletins and avoid areas where there may be protesters when clashes between rival demonstrators or security services could be an issue.
Is the Quality of Dental Care in Egypt Comparable to Back Home?
Dental education is of a high standard with most dental schools, both public and private, situated in Cairo. Recently, Egypt has started offering dental and medical tourism services to meet the growing needs of clients from all over the world, but particular visitors from Western European countries, including the UK, Eire, France and Germany. The level of service offered by Egyptian dentists is second-to-none, with expertise available to deal with the oral health and cosmetic dentistry requirements of all patients, no matter how simple or complex their needs.
Alongside the reliable services offered by Egypt's clinicians are the state-of-the-art facilities available that include the latest innovations, such as digital x-rays and 3D/CT scanning to aid diagnosis and treatment planning, as well as CAD/CAM technology (computer-aided design/computer-aided manufacture) which allows patients to receive same-day veneers or crowns, while they wait.
Why Book with Dental Departures?
Booking an appointment with one of the Dental Departures' dentists in Egypt ensures that you will be seen at a reputable facility that has been verified by us. We have a decade of experience working with dental providers overseas and have helped hundreds of thousands of patients obtain top-quality care in their country of choice.
To make life easier for those planning to go abroad for treatment, we:
● Carry out our own background checks that include onsite visits and legal/criminal record searches
● Verify dentist qualifications and their professional memberships
● Collect and publish real patient reviews on our site—no matter how good or bad (although if a clinic is getting poor feedback, it will be removed)
● Upload prices, clinic photos and location maps on each clinic listing page
● Provide a free booking platform which you can use to arrange an appointment with one of our partner dentists
● Ensure your dental work comes with a warranty or guarantee
These checks and free access to information enables you to make an informed choice as to which facility best suits your needs.
Get started now by taking a look at some of our top-rated clinics in Egypt, all of which are located in Cairo:
What Happens if Something Goes Wrong? Is My Dental Care Guaranteed?
No dental or medical procedure can ever be guaranteed completely, which is why it is so important to give yourself a head start by choosing a trustworthy facility that you can rely on.
Over the years, we have had very few patients who have had any problems with their dental work—and any issues were minor. However, all of our partner clinics do provide warranties or guarantees on the work they do, as well as any lab work, such as veneers, crowns and dentures. If you have a problem with your dental treatment, you can return to the dentist to have it fixed. What's more, our team will be on your side in liaising with the clinic on your behalf.
If you are having major dental work and are worried about problems that may arise once you have arrived back home, then you may want to consider taking out medical complications insurance.
This provides cover for accommodation and travel expenses should you need to go back to your dentist in Egypt to fix a problem, which means you can relax completely and not have to worry about a thing.
What Language Do the Dentists in Egypt Speak?
English, to varying degrees, is spoken widely in Egypt. Our dentists are all able to speak and understand English well, with many being fluent in the language.
What Payment Methods are Accepted in Egypt's Dental Clinics?
The Egyptian Pound is the official currency of the country. You can pay with it at our dental clinics in Egypt, as well as with Visa/Mastercard credit/debit cards, bank transfers and travellers cheques. Check out the individual listings of each dentist on our website to confirm payment methods for your chosen clinic.
When Is the Best Time to Visit Egypt?
Our dental clinics in Egypt are open throughout the year, so when you visit is entirely up to you.
Generally, the weather tends to be warm during the day, but it can be cold at night, depending on where in the country you are. Egypt only has two seasons: May to October is summer, when it can get particularly hot; and November to April is "winter" (a term which we use lightly), with mild temperatures at around 22C (72F).
What Else is There to See and Do in Egypt?
Notwithstanding the pyramids and Valley of the Kings, some of Egypt's major tourist attractions are located in Luxor, beside the Nile. Luxor has a wealth of attractions, including ancient Thebes, the power base of the pharaohs and the lively souk on the East Bank. The West Bank includes the biggest open-air museum in the world, a breathtaking site of ancient temples and tombs with colossal columns and wonderful wall art.
Another attractive location on the Nile in Aswan. This peaceful and restful part of the country boasts golden sand-dunes that line the edges of the Nile. You'll find plenty of historical sites nearby, or to take things easier, watch the world go by on a riverboat restaurant. There are also opportunities to take a ferry to Elephantine Island, try a camel ride to St Simeon's monastery or just amble through the amazingly colourful streets of the Nubian villages.
Travelling to the desert oases is another top activity for visitors to Egypt, with the chance to take in sites such as the other-worldly White Desert in Farafra, which is located between Dakhla and Bahariya Oases. They offer unique, picturesque spots to unwind for a few days and are great bases to plan your desert adventures. However, the instability in Libya has seen smugglers crossing the desert to the Nile with weapons and drugs, making it a risky business for tourists from time-to-time, especially at Siwa Oasis which is near the Libyan border. Keep an update on your country's government travel warnings, and check the situation with local guides when you're there as the situation alters quickly.
One of the most unforgettable ways of seeing Egypt's ancient wonders is on a Nile cruise. Shorter cruises operate between Luxor and Aswan, or you can take the longer cruises at 10 to 15 days that depart from Cairo.
Two hours northwest of Cairo is Alexandria, the second-largest city in Egypt and located on the Mediterranean. This port city was home to the Lighthouse of Alexandria, one of the original Seven Wonders of the World dating back to 280 BC, but destroyed in an earthquake in 1480.
The Bibliotheca Alexandrina is a cultural centre containing museums and a library. Architecturally, it is a giant sun disk that sits on the waterfront corniche. Visitors can explore its manuscript museum, antiquities museum, Egyptian folk art exhibition and rotating art exhibitions. There is also a science museum and planetarium for children.
Fort Qaitbey is also on the corniche. While this dinky fort doesn't match up to the size of the mighty Lighthouse which once stood in its place, the fort has stood here since 1480 and you head up to the roof to experience great views over the glistening Med.
Egypt certainly has a long list of things to see and do, so you needn't worry about being stuck for things to do before or in between your dental appointments.
Getting to Egypt
Flights from the UK take around five and a half hours to Egypt and are available from major cities around the country, as well as Ireland. Flights land in popular destinations, including Cairo, Alexandria, Hurghada, Sharm el-sheik, Luxor and Marsa Allam.
Getting Around Egypt
Public transport in Egypt is generally good. An efficient rail network links the Nile Valley, you can get cruises or feluccas up and down the Nile, while camels offer the favoured mode of transport in the desert.
Air-conditioned buses offer fast intercity routes, while the local routes tend to have cheaper, older, non-air-conditioned buses.
Service taxis (known as servees) carry several passengers, operate on a wide variety of routes and are cheap. You can also charter a taxi to take you to where you want to go, but remember to barter hard before you get going.
You can hire a car in Egypt, but it is not a driving experience for the faint-hearted. The minimum age is 25, with the maximum being 70 years old.
Visa Requirements in Egypt
British, Irish, American, Canadian, Australia and New Zealanders require a visa to enter Egypt. Single-entry tourist visas for 30-days can be obtained in advance, or upon arrival at the airport for a reasonable fee.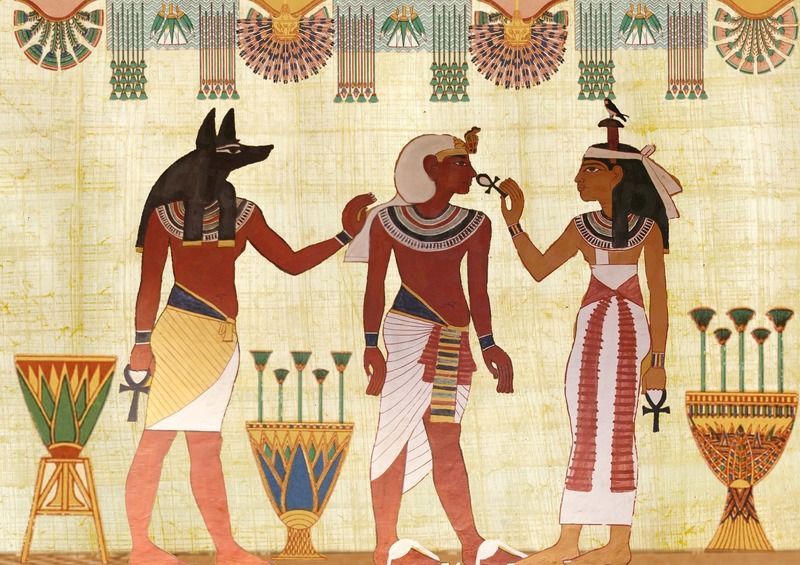 Distances from Country Capital (Cairo) to Other Tourist Destinations:
● Port Said, 121 miles (196 km)
● Alexandria, 136 miles (220 km)
● Hurghada, 289 miles (466 km)
● Luxor, 408 miles (658 km)
● Aswan, 539 miles (868 km)
● Farafra, 1103 miles (1775 km)
How Do I Book My Dental Appointment in Egypt?
Book an appointment online with one of Dental Departure's quality-checked dentists in Egypt.
Speak to our Customer Care Team for a free quote or ask them about finance, hotel bookings, or any other aspect of your trip.
Sources:
Talreja, Sarvesh. Cairo beyond the pyramids: The ultimate itinerary. National Geographic. 30 July 2019. https://www.nationalgeographic.com/travel/destinations/africa/egypt/cairo/the-ultimate-weekend-itinerary/
Dental Check-Ups. NHS. 17 September 2018. https://www.nhs.uk/live-well/healthy-body/dental-check-ups/
Burhenne, Mark. Does a Teeth Cleaning Hurt. What Should You Expect? Ask the Dentist. 30 August 2019. https://askthedentist.com/know-before-you-go-teeth-cleanings/
Higuera, Valencia. Tooth Cavities. Healthline. 15 November 2017. https://www.healthline.com/health/dental-oral-health-cavities
Cosmetic Treatment. Oral Health Foundation. Website accessed: 17 February 2021. https://www.dentalhealth.org/cosmetic-treatment
Sandilands, Tracey. CAD/CAM Dentistry: What is it? Colgate. Website accessed: 17 February 2021. https://www.colgate.com/en-us/oral-health/basics/dental-visits/cad-cam-dentistry--what-is-it-
Archer, Jane. 10 Surprising Secrets of the Nile. The Telegraph. 11 December 2019. https://www.telegraph.co.uk/travel/cruises/articles/quirky-things-you-can-learn-on-nile-river-cruise/
Top 10 Tourist Attractions in Aswan. Egypt Today. 17 March 2019. https://www.egypttoday.com/Article/9/67122/Top-10-tourist-attractions-in-Aswan
Leadbeater, Chris. Troubled Times Have No Borders—So it's Time we Returned to Egypt. The Telegraph. 27 March 2019. https://www.telegraph.co.uk/travel/destinations/africa/egypt/articles/safe-to-return-to-egypt-now/